Summer's come and gone in the high country. Temperatures are dropping which means two very wonderful things: 
Sweater weather is upon us. 

Fall foliage is just around the corner. 
We've done you a favor and gathered all the information you need to discover fall's spectacular foliage. Grab your road trip bestie—here's your ultimate guide on where to peep this season's changing leaves and enjoy some great eats along the way!
Click here to see interactive map!
Maroon Bells
Courtesy: Simon Goetz
Colorado
Steamboat Springs
Peak Foliage: Sept 15-25
Start by hiking to Fish Creek Falls (0.5 mile, out-and-back, rated easy)—a quick, family-friendly hike leading to a 280-foot waterfall. This trail is very popular for its easy route and accessibility from town, so we recommend going earlier in the day if you want to avoid the crowds. 
Then, head into town to Creekside Cafe & Grill for a satisfying brunch after a morning chasing waterfalls. 
Vail
Peak Foliage: Sept 18-29
Kick off your day by hiking to Lost Lake (7 miles, out-and-back, rated easy). Start this local favorite from the western trailhead (off Forest Service Road #700) for an immersive experience. You'll walk through towering pine and aspen groves with views around every winding bend. 
Afterwards, make your way into the town of Vail for a bite. You don't want to miss Moe's Original BBQ for a taste of southern BBQ in the heart of the Rockies.
Aspen
Peak Foliage: Sept 22-Oct 3
Visiting the iconic Maroon Bells during peak fall foliage should be on the top of your bucket list… if it isn't, here's your nudge to pencil it in! Depending on the type of adventurer you are, the Maroon Bells are best seen at sunrise for the utmost alpenglow. But any time of day is a great time to witness these magnificent 14ers. There are 5 trails to choose from ranging from easy to difficult, so it's user-friendly for all. Expect a crowd and give yourself enough time to take the free shuttle. 
After your hike, stroll the streets of Aspen. The town's charm is one to experience. Grab yourself a pie at Aspen Pie Shop—you've earned it after a day of leaf peeping!
Telluride
Peak Foliage: Sept 25-Oct 7
If you're lucky enough to find yourself in Telluride during peak fall foliage, we're jealous! The town offers the most stunning mountain views without any hiking involved. But if you're like us and crave adventure, head over to Bear Creek Falls (4 miles, out-and-back, rated easy) to experience the leaves with a lush waterfall at the end. 
End your day with a meal at Smuggler-Union Brewery and Restaurant, they're known for their house-brewed beverages and tasty bites.
U.S. and Beyond
If you can't make it to Colorado this fall, here are some honorable mentions across the country and beyond that serve up incredible foliage views.
Multnomah Falls
Courtesy: Tim Mossholder
Pacific Northwest
Washington
The Enchantments/Colchuck Lake
The Enchantments are an alpine wonderland. You'll wander through soft tundra meadows, glacial-cirque turquoise lakes, crystal clear trickling streams, and granite rock formations. It should be noted that this trail is known for its difficulty: it's 20.5 miles and has an elevation gain of 4,954 feet. This journey can be split up into multiple days, but an overnight permit is required. If you don't want to walk 20 miles in one day or have to get a permit—Colchuck Lake is a great alternative (8 miles roundtrip, 2,280 feet elevation gain). Leaving from the same trailhead as The Enchantments, Colchuck Lake offers opportunities to view the golden larches and spot unique wildlife.
Oregon
Columbia River Gorge 
This iconic gorge between Washington and Oregon offers sweeping views, dazzling waterfalls, and forests rich with colorful deciduous trees. Maple, dogwood, oak, alder, cottonwood—you'll likely spot them all. Take the Historic Columbia River Highway and stretch your legs at one of the many trailheads leading to the stunning waterfalls this area is so famous for. Our top picks: Multnomah Falls, Horsetail Falls, and Wahclella Falls.
Owl's Head Lookout
New England
Upstate New York
When traveling through Upstate New York in the fall, you'll be overwhelmed with views in the best way. Be sure to drive the iconic Whiteface Veterans Memorial Highway. It's rated the best scenic drive in NY during this time of year.
Vermont
You can't miss Owl's Head Lookout (4.9 miles, out-and-back, rated moderate) when exploring Vermont during peak fall foliage. It's arguably the best, most photographed overlook in the New England area—and for good reason!
Courtesy: Reddit
Canadian Rockies
Banff National Park
There's no bad views of the Canadian Rockies as the larches turn from green to vibrant yellow. We suggest you hike up from Lake Louise to Lake Agnes (4.6 miles, out-and-back, rated moderate). When you arrive at Lake Agnes, enjoy a cup of tea at the historic Lake Agnes Tea House while you take in the views.
Further Reading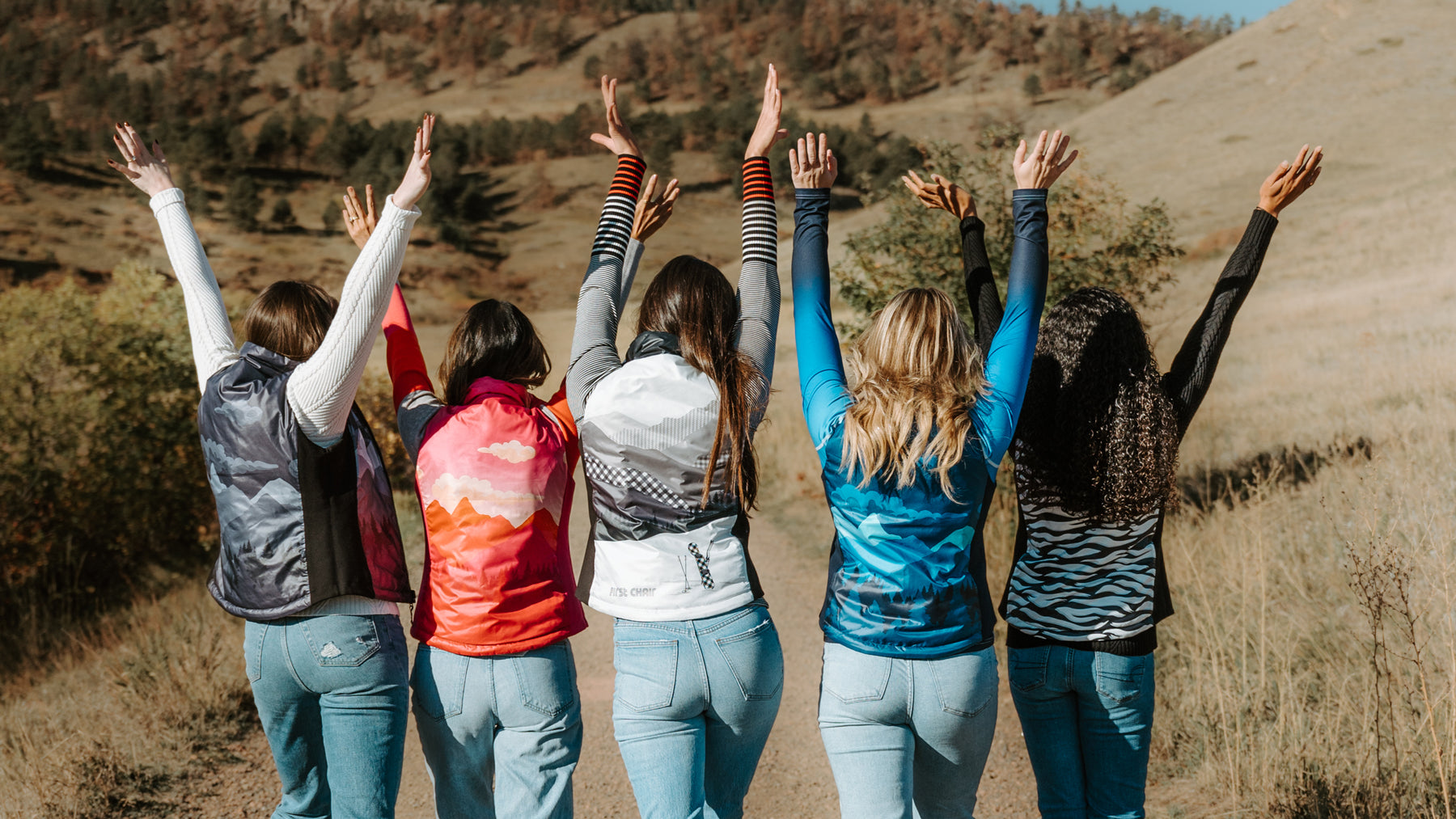 We're dedicated to bringing you responsibly-sourced, low impact fashion you can look and feel great wearing for years to come.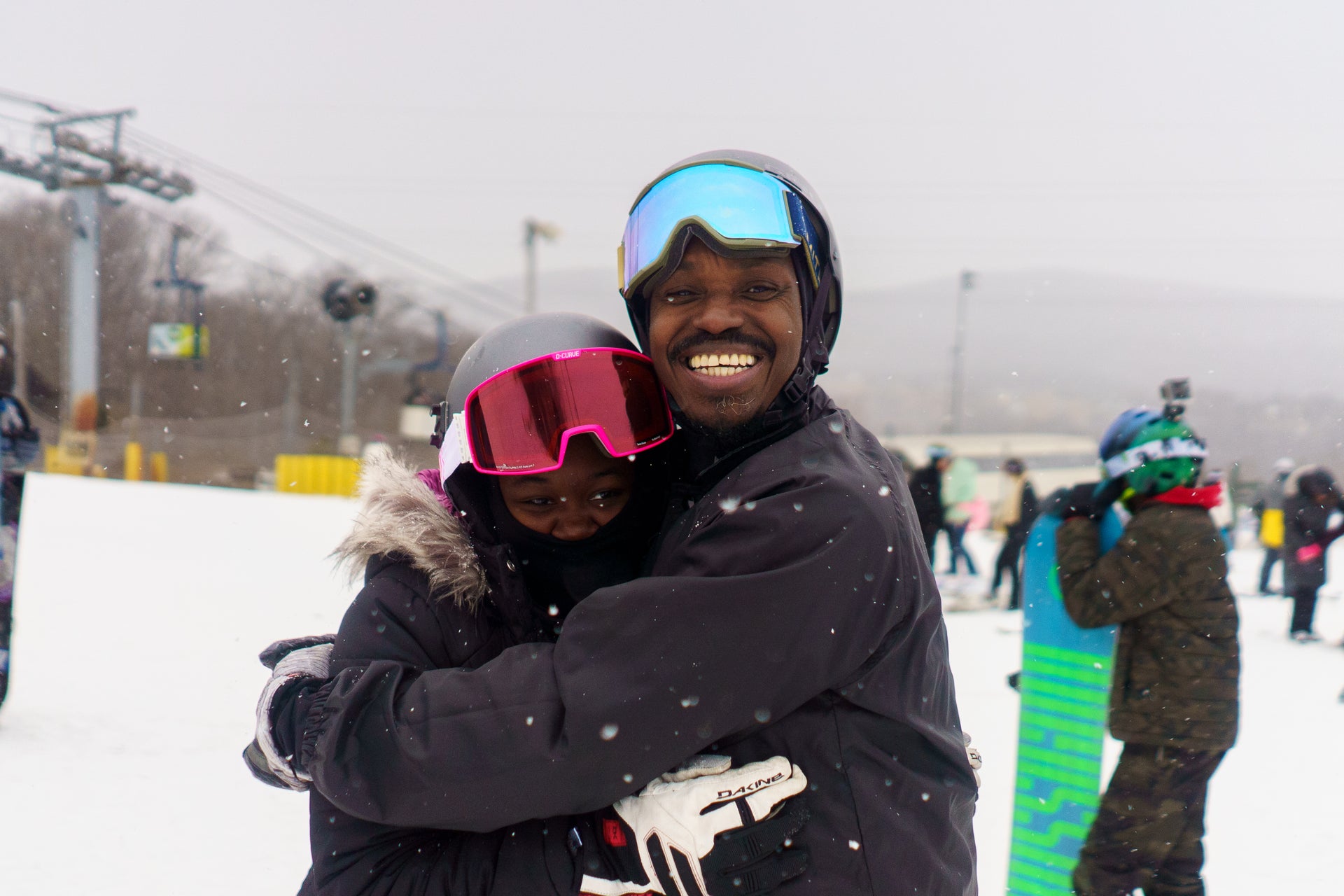 This collaboration furthers our efforts to include women of all colors, ethnicities, and talents in the outdoors and to empower underrepresented co...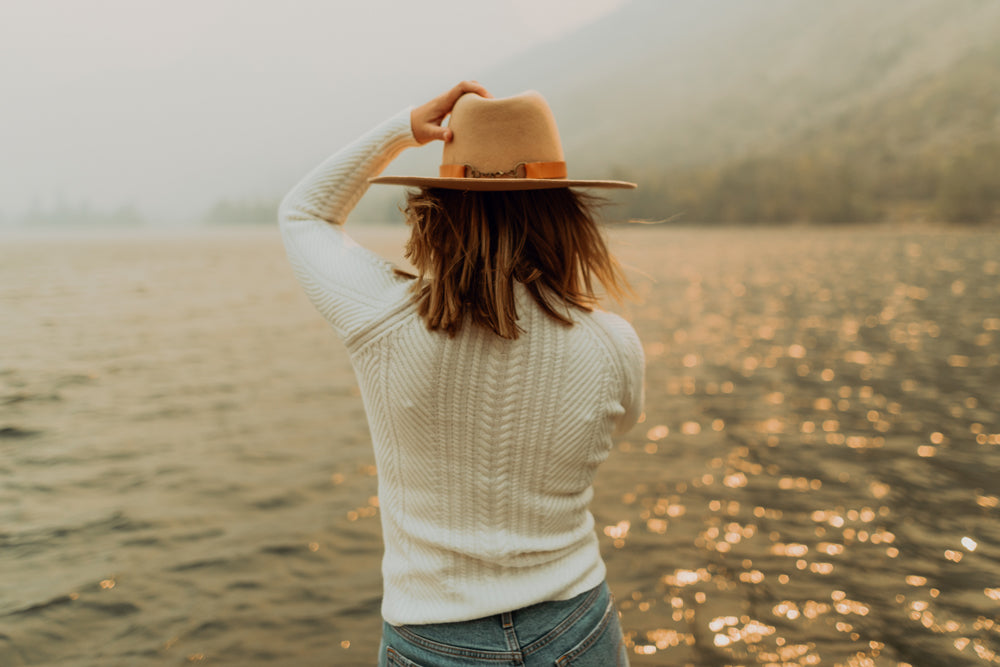 Dive into 8 of our favorite outdoor and travel podcasts—curated to spark your curiosity, open your mind, and leave you feeling inspired.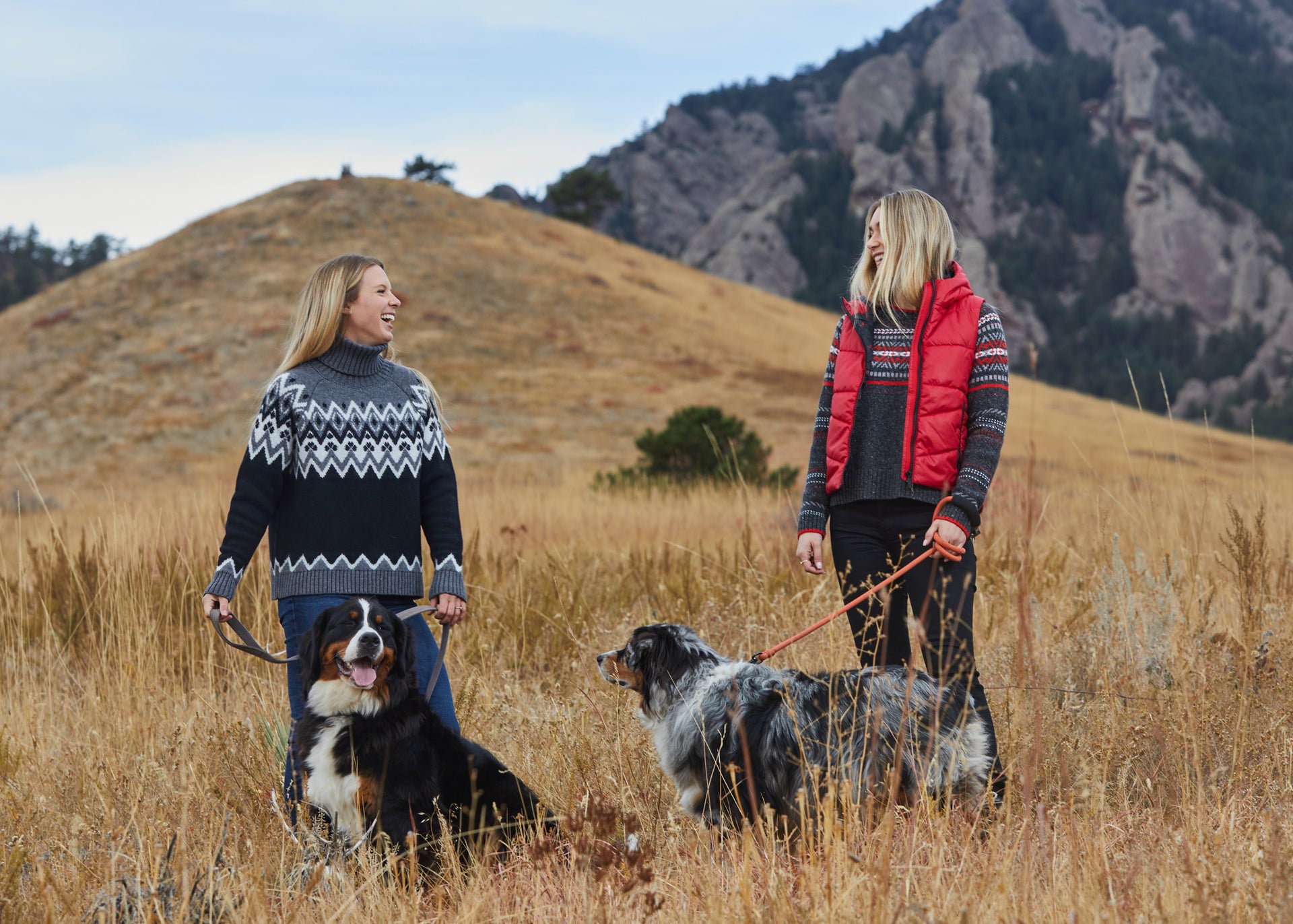 We're all about combining performance and style with sustainable and eco-friendly choices. It's what we do—for you, for our planet, and for our fut...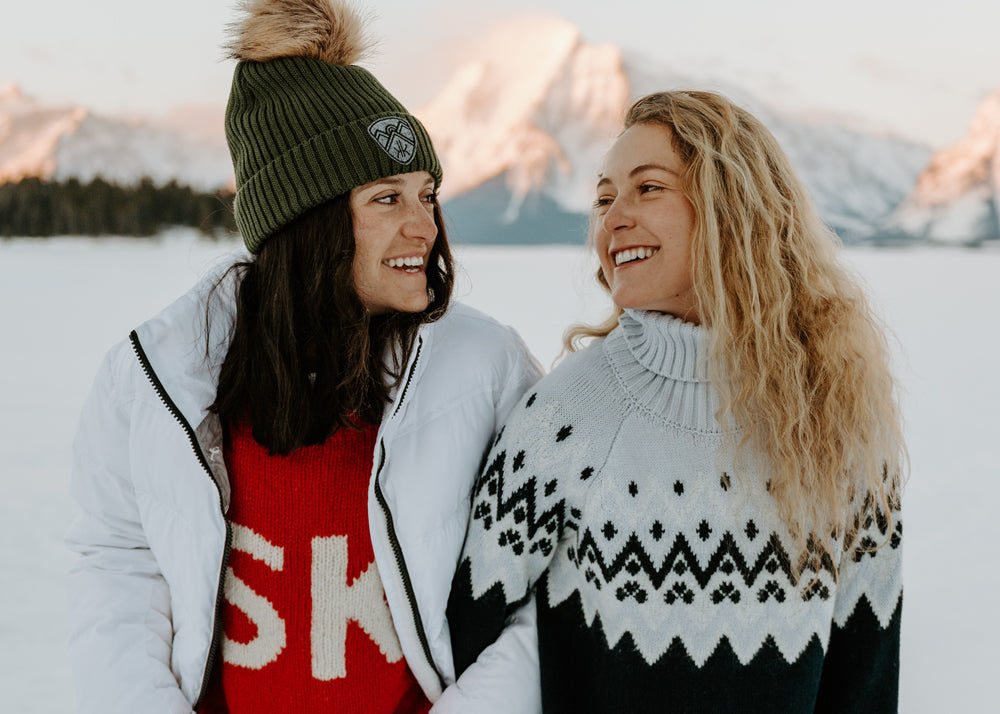 Women-Led Wednesday is a purpose-driven holiday where we unite to support women-led businesses and uplift women in leadership. 
Choosing a selection results in a full page refresh.