Whether you're road tripping or washing the dishes, we love how podcasts transport us to new places, introduce us to new people, and connect us to new ideas.
Dive into 8 of our favorite outdoor and travel podcasts—curated to spark your curiosity, open your mind, and leave you feeling inspired long after you've finished listening.
She Explores
WHY WE LOVE IT:
As a woman-powered brand, we've got a big soft spot for the thought-provoking, women-centric stories of She Explores. She Explores brings some of the most powerful womxn outdoor stories to the forefront. Interviews, in-the-field recordings, and listener submissions make up these inspiring episodes that cover themes like solo hiking and camping, entrepreneurship, outdoor equity, conservation, and motherhood—as they intersect with outdoor experiences.
GET HOOKED WITH:
Showing Up as Her Full Self for Wildlife
As a little girl, Dr. Rae Wynn-Grant loved watching nature shows—and she paid a lot of attention to the humans that showed up in front of the camera. Not seeing anyone in the host position who looked like her as a Black woman, Rae made it her goal to become a wildlife ecologist and to help change the face of who holds the expertise and shows up for some of the most unique animals in the world. Today, she's not only an ecologist, a conservation scientist, and a National Geographic explorer, she's also the voice of a new podcast from PBS called Going Wild with Dr. Rae Wynn-Grant. After 15 years as a wildlife ecologist and conservation scientist, Rae has a lot of valuable life lessons to share, be it the way she looks back at her own career with compassion for her younger self, the importance of doing exactly what she wants to do with her free time, or the joy that is cuddling baby bears—just don't try the latter at home!
Atlas Obscura
WHY WE LOVE IT:
Atlas Obscura provides a daily dose of wonder to satisfy your curiosity about this amazing planet we all call home. We love these 15-minute explorations into our world's wondrous, awe-inspiring, and strange places. Co-founder and host Dylan Thuras takes you on an audio journey to discover new and hidden places—on the other side of the world and in our own backyards. 
GET HOOKED WITH:
The World's Oldest Living Things
This special episode is part of Atlas Obscura's Women's History Month coverage. From the archive, artist Rachel Sussman takes us on a tour of the world's oldest living things, which she's been documenting for 10 years.
Outside
WHY WE LOVE IT:
Outside Magazine's long-standing literary storytelling tradition comes to life in audio format with entertaining and informative features. We love how culturally relevant these stories are. The series includes interviews with the biggest figures in sports, adventure, arts, and politics, as well as reports from correspondents in the field. 
GET HOOKED WITH:
Cheryl Strayed's 'Wild' Decade
In the ten years since Cheryl Strayed published her memoir about grief, addiction, and hiking the Pacific Crest Trail, her life has changed dramatically. When Wild came out in March 2012, Cheryl was a working mother of two, snatching whatever time she could to write. But within months, Wild was picked for Oprah's Book Club and became a national bestseller. Cheryl has since published two more books and become a beloved advice columnist with a popular podcast, Dear Sugar. Meanwhile, the PCT has seen a dramatic surge of thru-hikers—the so-called "Wild effect." This episode dives into the impact all this has had on Cheryl and the outdoor community at large, and includes Cheryl's advice for aspiring adventurers.
Travel Tales by AFAR
WHY WE LOVE IT:
Travel changes the way we see the world. Travel Tales by AFAR follows different folks from different backgrounds—a chef, a photographer, a comedian—as they explore new countries. These people find a part of themselves in searching for lost recipes, finding unexpected connections, and stepping out of their comfort zones. 
GET HOOKED WITH:
In Ghana, A Chef Finds Open Arms—And Open Kitchens
As a kid growing up in London, chef Zoe Adjonyoh learned to cook by watching her father make the foods he ate as a kid growing up in Ghana. As an adult, she opened a restaurant devoted to dishes like spicy, peanut butter–laced groundnut stew. A decade into her career, Zoe realized she wanted to know more about Ghanian cuisine—and her own family. This episode explores what happened when she landed in Accra with an open heart and an empty belly.
The Dirtbag Diaries
WHY WE LOVE IT:
The campfire tale. It's ubiquitous with mountain culture. For as long as we've skied, hiked, climbed, paddled or traveled—we've been telling stories. The Dirtbag Diaries is a grassroots podcast dedicated to the sometimes serious, often humorous, stories from wild places. 
GET HOOKED WITH:
Beyond Mountains
In 2016, Danika Gilbert, started teaching leadership and climbing skills to girls in Afghanistan. Beyond the technical skills, Danika hoped the experiences would translate to strength and confidence in their complicated lives. She met Shogufa Bayat, who joined the climbing team when she was 16. Shogufa fell in love with mountains and climbing right away. Following the U.S. withdrawal in 2021, Shogufa fled the country, wondering whether her dream of becoming a mountain guide would be on hold indefinitely.
America's National Parks
WHY WE LOVE IT:
Fondly referred to as "America's Best Idea," our national parks inspire countless generations of Americans and instill a unique collective sense of pride for our country. Take a deep dive into the untold stories of our national parks—their history, their people, their beauty—from Denali's summit, at 20,310 feet, to Death Valley's Badwater Basin, at -282 feet. With nearly 90 million acres of land—20,000 park rangers and 246,000 volunteers protect our 400+ individual National Park Service units.
GET HOOKED WITH:
Apostle of the Cacti
If you're a national park buff, you probably know of some of the famous people responsible for the very creation of many of our greatest parks. People like John Muir, Marjory Stoneman Douglas, Teddy Roosevelt, and Stephan Mather. But you probably haven't heard of Minerva Hamilton Hoyt, the hero of Joshua Tree National Park and the California Desert, who made sure they were protected for many lifetimes to come. Her work helped transform an entire generation's attitude toward the desert.
Outside/In
WHY WE LOVE IT:
As a brand that gets you outside, it's vital for us to seek business practices with minimal impact on our land, air, and water. We're always looking for the best solutions and always improving how our products are made. That's why we love Outside/In, a podcast about the natural world and how we use it. The series explores science, energy, environmentalism, and reflections on how we think about and depict nature—injecting a lighthearted humor that makes these episodes so much fun to listen to.
GET HOOKED WITH:
It Was the Ladies Who Hugged the Trees
On May 21, 2021, an influential environmental activist died of Covid-19 and you probably didn't hear about it. Sunderlal Bahuguna's passing didn't make the major news outlets in the U.S., but it was a big deal in India, where he was the renowned leader of the 1970s Chipko movement against deforestation. Chipko is a Hindi word for "hugging", but according to Bahuguna, he was just the messenger of the movement. "It was the ladies who hugged the trees," he said. This story is about the life and legacy of Sunderlal Bahuguna, and the tree huggers that saved India's forests.
Another Mother Runner
WHY WE LOVE IT:
Host Sarah Bowen Shea is a mom of three with 14 marathons under her belt. She definitely inspires us to get out of bed and lace up our running shoes. In this series, Sarah is joined by rotating co-hosts and guests to discuss topics ranging from how to reach a big race goal to the value of a best running friend—and everything in between.
GET HOOKED WITH:
1972 Pioneer Returns to Run Boston Marathon
Val Rogosheske is one of eight women to officially run the Boston Marathon. Fifty years later, at age 75, she is set to run the 2022 race. Val opens up about her feelings at that 1972 starting line as 1 of 8 women among 1,200 men, how marathon running led her to get a Ph.D., her training protocol and race strategy as a 75-year-old runner, and her seriously badass bib number.
Further Reading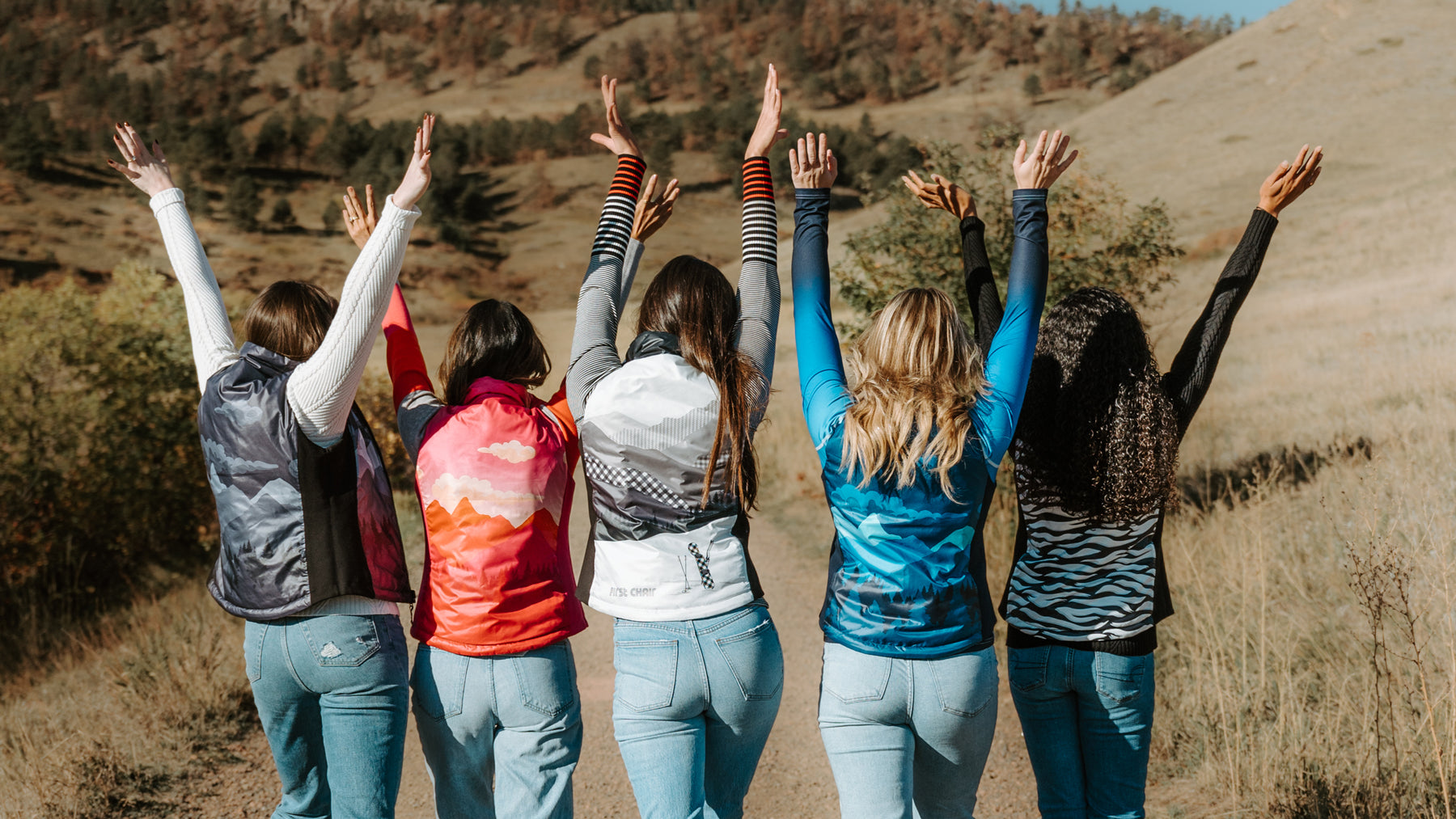 We're dedicated to bringing you responsibly-sourced, low impact fashion you can look and feel great wearing for years to come.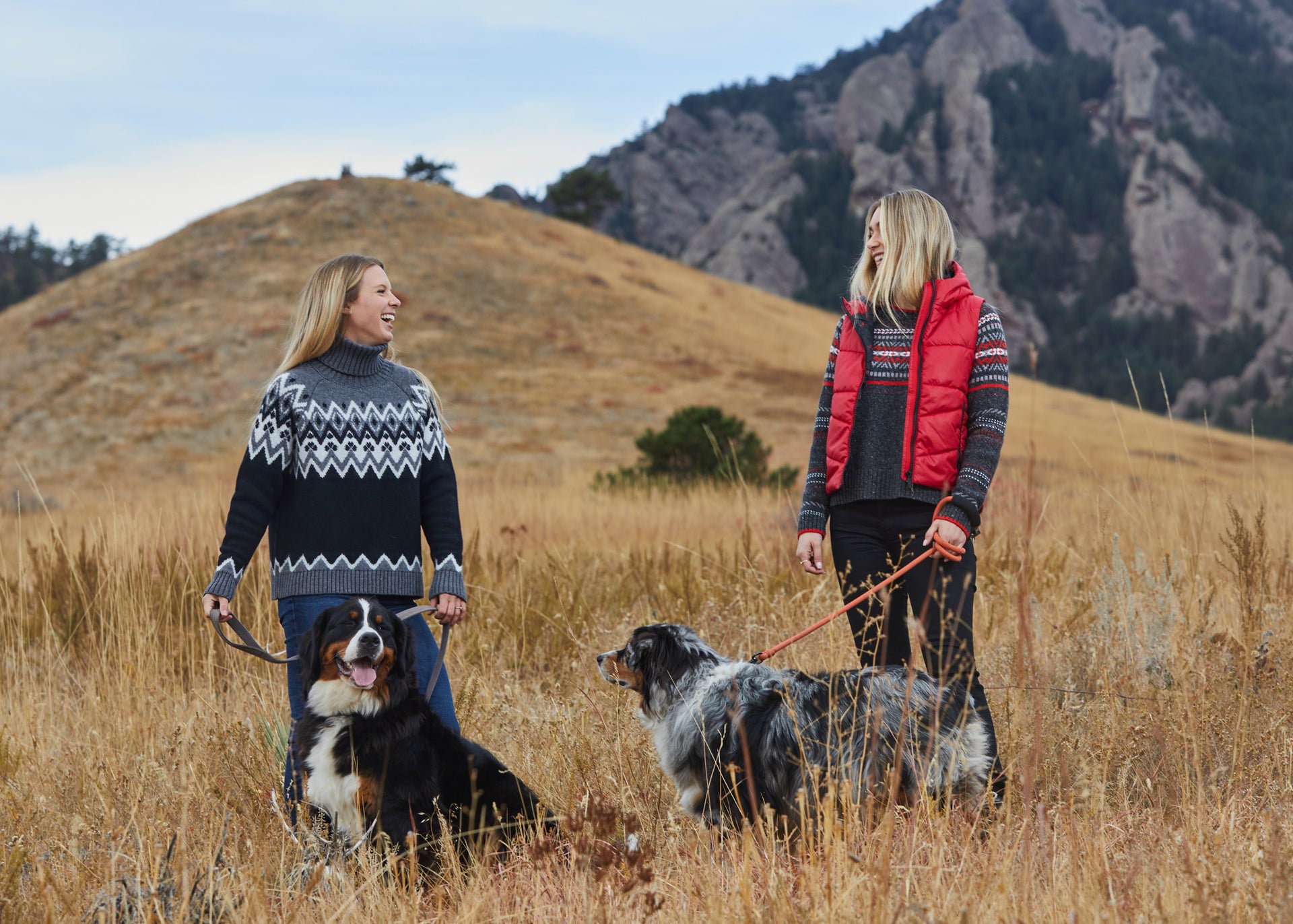 We're all about combining performance and style with sustainable and eco-friendly choices. It's what we do—for you, for our planet, and for our fut...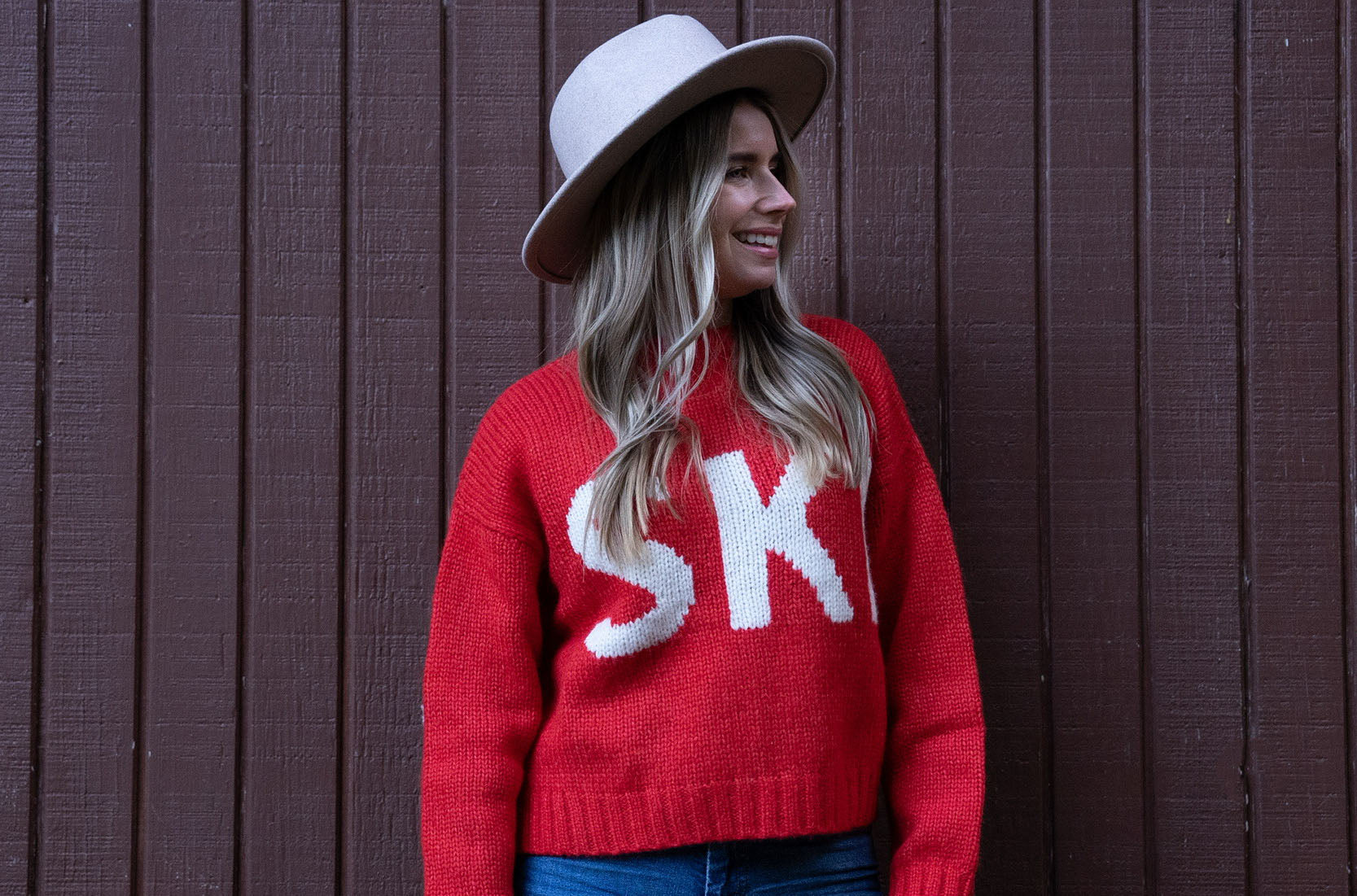 Allow us to introduce you to a group of adventure-seeking, outdoor-loving women we call our Krimson Klover Outsiders.
Planning your next winter getaway in the snow? We've got you covered with fashionable women's ski clothing that doesn't sacrifice performance.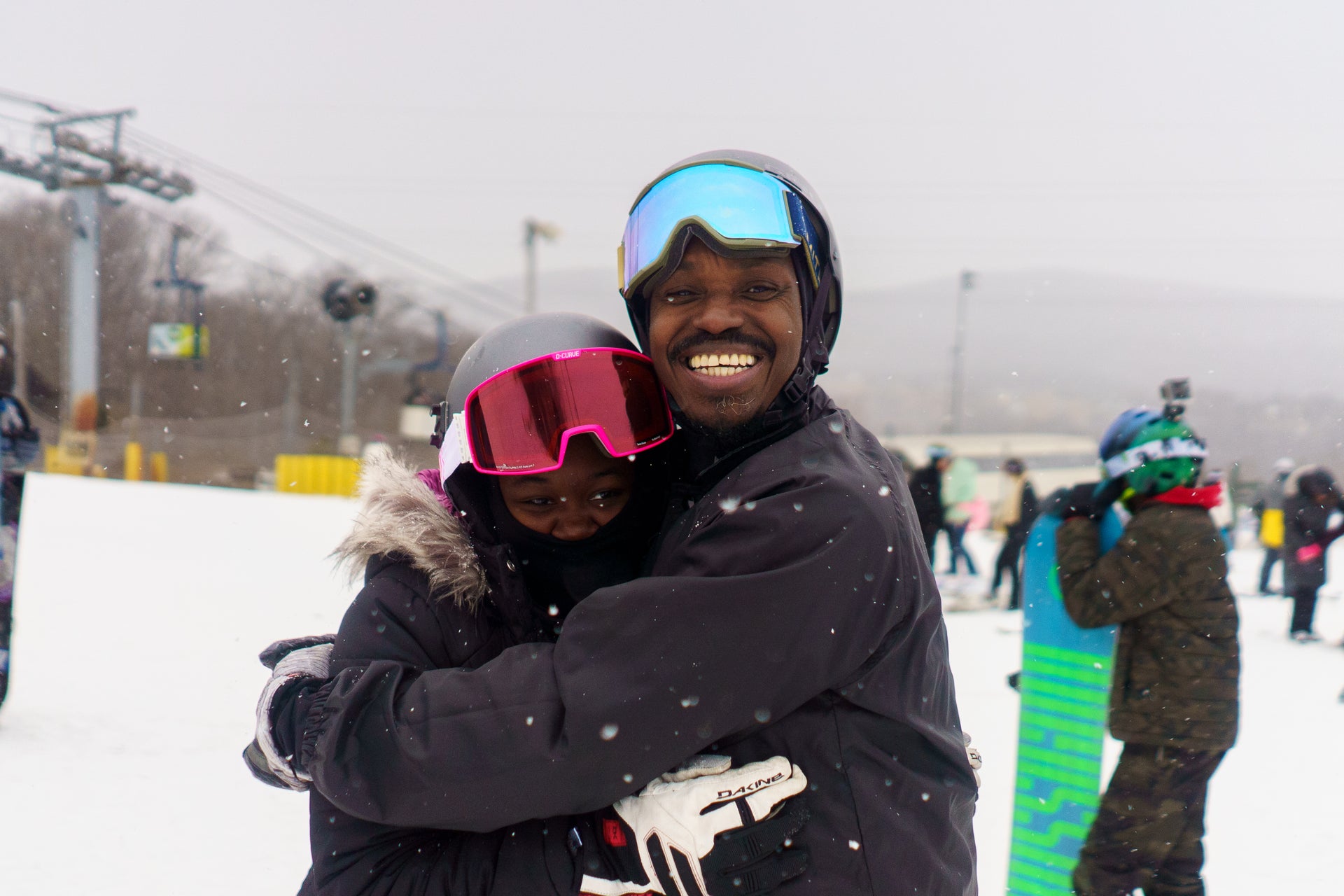 This collaboration furthers our efforts to include women of all colors, ethnicities, and talents in the outdoors and to empower underrepresented co...
Choosing a selection results in a full page refresh.