Women-Led Wednesday is a purpose-driven holiday where we unite to support women-led businesses and uplift women in leadership. Think Small Business Saturday, but with a special focus on women-led businesses. Why women?
Women make up 50.8% of the population and 52% of the professional workforce. Within S&P companies, women hold only 25% of executive and senior-level positions, only 20% of board seats, and only 6% are CEOs. Despite calls for further representation, women-led startups account for just 2.2% of the $150 billion invested in companies by venture capitalists annually. 
Let's build a more gender-balanced economy by supporting and empowering each other. Artists, designers, athletes, mothers, daughters, sisters, friends, movers, shakers—we adamantly believe when women thrive, we all thrive. Get to know us a little deeper and learn about four other women-led brands we love. 
Rhonda Swenson
Krimson Klover
We're an outdoor and lifestyle fashion brand powered by women passionate about living a life fueled by big adventure, meaningful connection, and giving back. Born into a dynamic Texas ranching family, Rhonda Swenson credits her mom for passing down her feisty, artistic, and big-hearted traits—inspiring Rhonda to take risks and fight for what she believes in. Rhonda founded Krimson Klover with these fundamental values. We incorporate energetic colors, textures, and graphics in our apparel, and we bring that same intention to how we live our lives. We look at each day as a new adventure—an opportunity to learn, to grow, and to connect. When we see something in our world that needs attention, we roll up our sleeves and dive in. We're here to inspire you to do the same. Together, we're building a movement to empower women of all backgrounds to Live Boldly. 
Bronwen Lodato
Bronwen Jewelry
WHY WE LOVE THIS WOMAN-LED BRAND
Bronwen Jewelry embodies the spirit of adventure and travel, crafting jewelry with integrity, durability, beauty, and love—the same characteristics of the women who wear it (that's all of us!). Like our very own Live Boldly ethos, Bronwen Lodato draws her inspiration from a life lived in motion. Her goal: create jewelry strong enough to withstand the rigors of the outdoors, but delicate enough to help us feel feminine and beautiful underneath the awesome grit of an adventurous lifestyle. We're big fans of this harmonious balance, and Bronwen does it with compassion, care, humor, and humility.  
Leanne McElroy
Wylde Brigade
WHY WE LOVE THIS WOMAN-LED BRAND
Wylde Brigade makes beautiful, super soft, lightweight blankets for just about every occasion, and an entire collection of home goods, all while prioritizing ethical manufacturing, sustainability, and handcrafted artisanship. We love how Leanne McElroy makes her values the centerpiece of her business. Leanne teams up with highly-skilled Ecuadorian textile artists who use traditional methods to create products that bring meaning to our home and life. She chooses to invest in partnerships that empower women, their families, and the communities they live in by offering fair wages and business development. Like our own purpose-driven mission to create low impact, long-lasting apparel, Wylde Brigade designs small batch goods built to go the extra mile. 
Brittany Coleman
Tough Cutie
WHY WE LOVE THIS WOMAN-LED BRAND
"Supporting women from the ground up" is a tagline we can get behind. We absolutely love how Tough Cutie doesn't just make premium-quality, high-performance Merino wool hiking socks for women—Brittany Coleman uses her socks as a launching pad to empower women from all walks of life to feel comfortable and confident, sassy and strong. It's amazing what we can accomplish when we come together and celebrate our differences. Like peanut butter and chocolate or wine and cheese, we work better in tandem! We don't leave our sisters behind. Tough Cutie shows us what's possible when we take that step together.  
Jenny Verrochi
Wild Barn Coffee
WHY WE LOVE THIS WOMAN-LED BRAND
When we spot a good opportunity, we pursue it! And that's exactly what Jenny Verrochi did when she examined the cold brew market and couldn't find a product that resonated with her. From the void, she created Wild Barn Coffee. We all have the ability to tap into that kind of courage and leadership to enact our own change. Jenny created a canned cold brew coffee to power us up the mountain or through our next work meeting. Full-bodied, antioxidant-rich, organic, dairy-free, and sugar-free—Wild Barn Coffee is for ALL women. And we have to admit, yelling a big ol' "yee-haw" feels pretty damn empowering. 
Further Reading
Planning your next winter getaway in the snow? We've got you covered with fashionable women's ski clothing that doesn't sacrifice performance.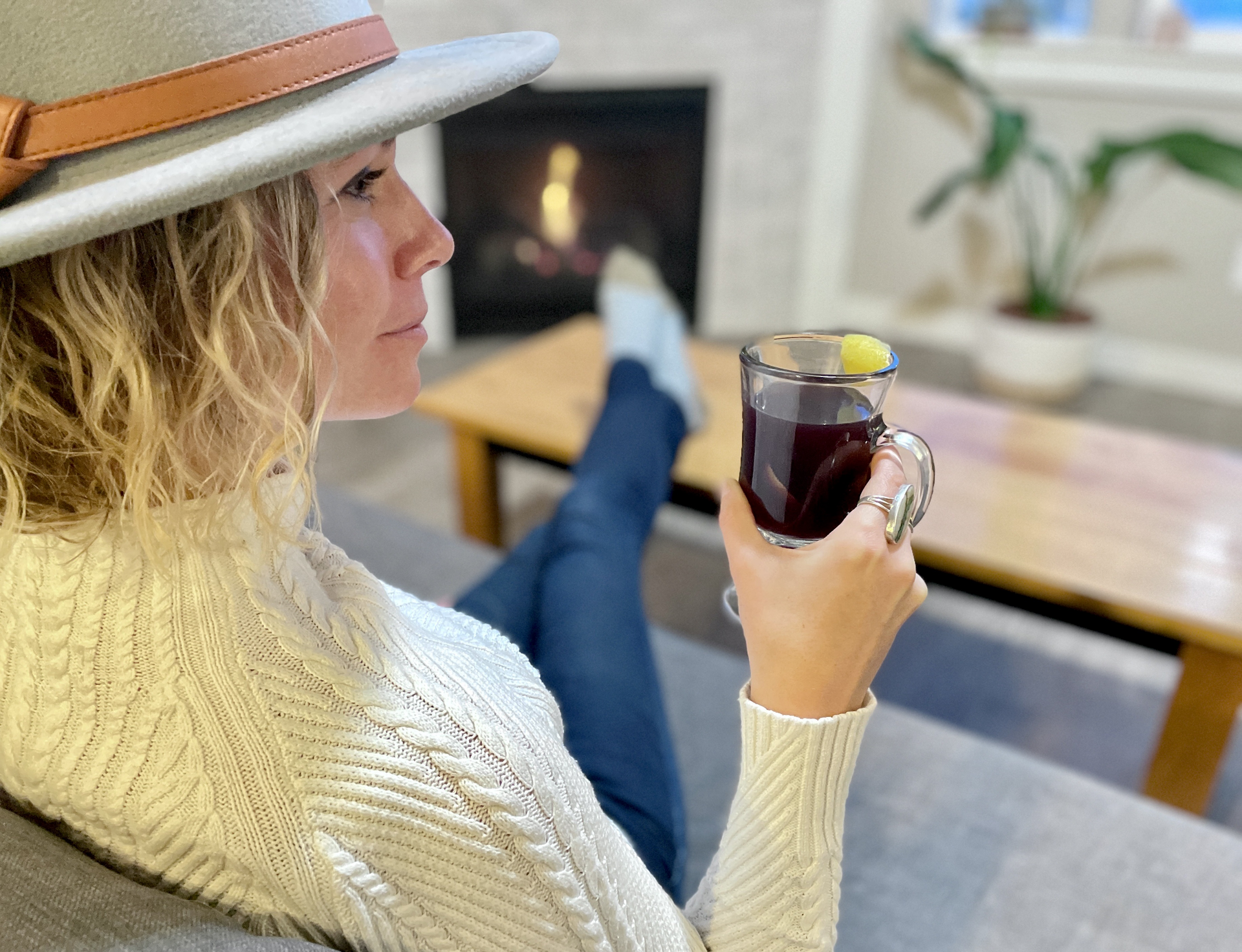 We've teamed up with some of our favorite après spots around the country to bring you 6 seriously tasty cocktails you can make at home!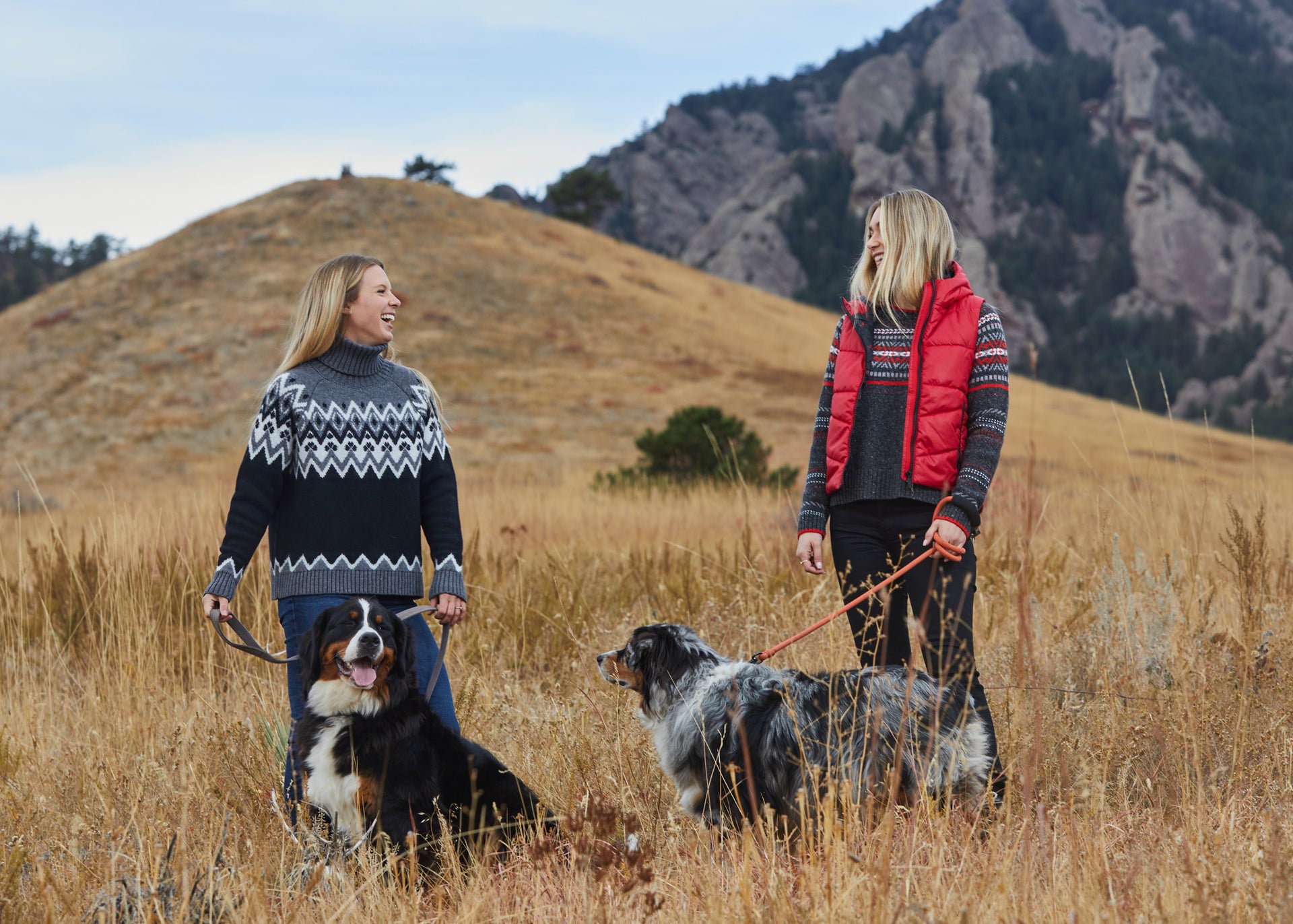 We're all about combining performance and style with sustainable and eco-friendly choices. It's what we do—for you, for our planet, and for our fut...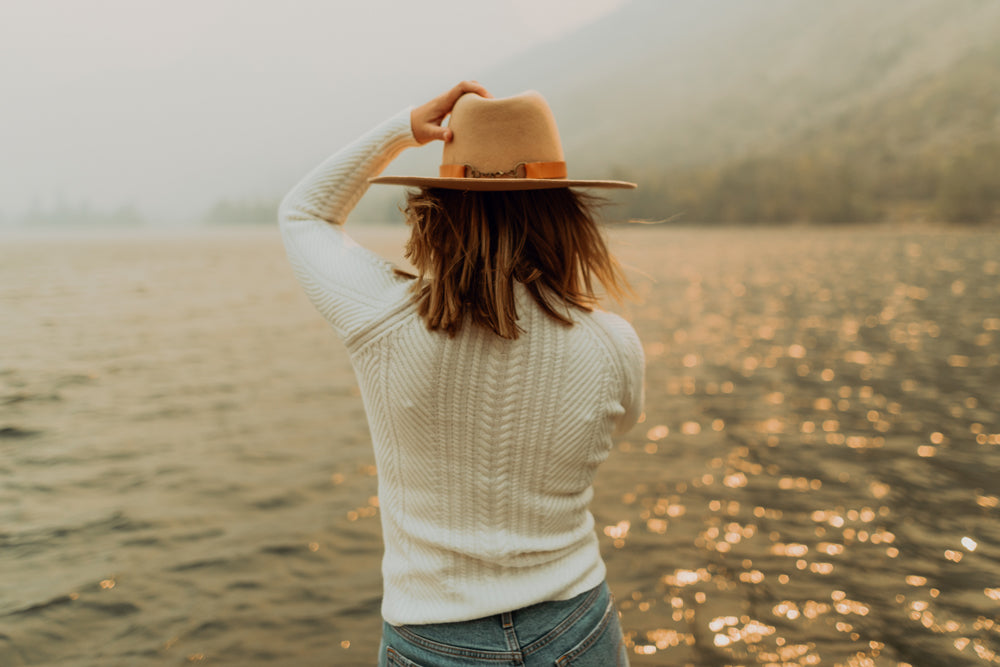 Dive into 8 of our favorite outdoor and travel podcasts—curated to spark your curiosity, open your mind, and leave you feeling inspired.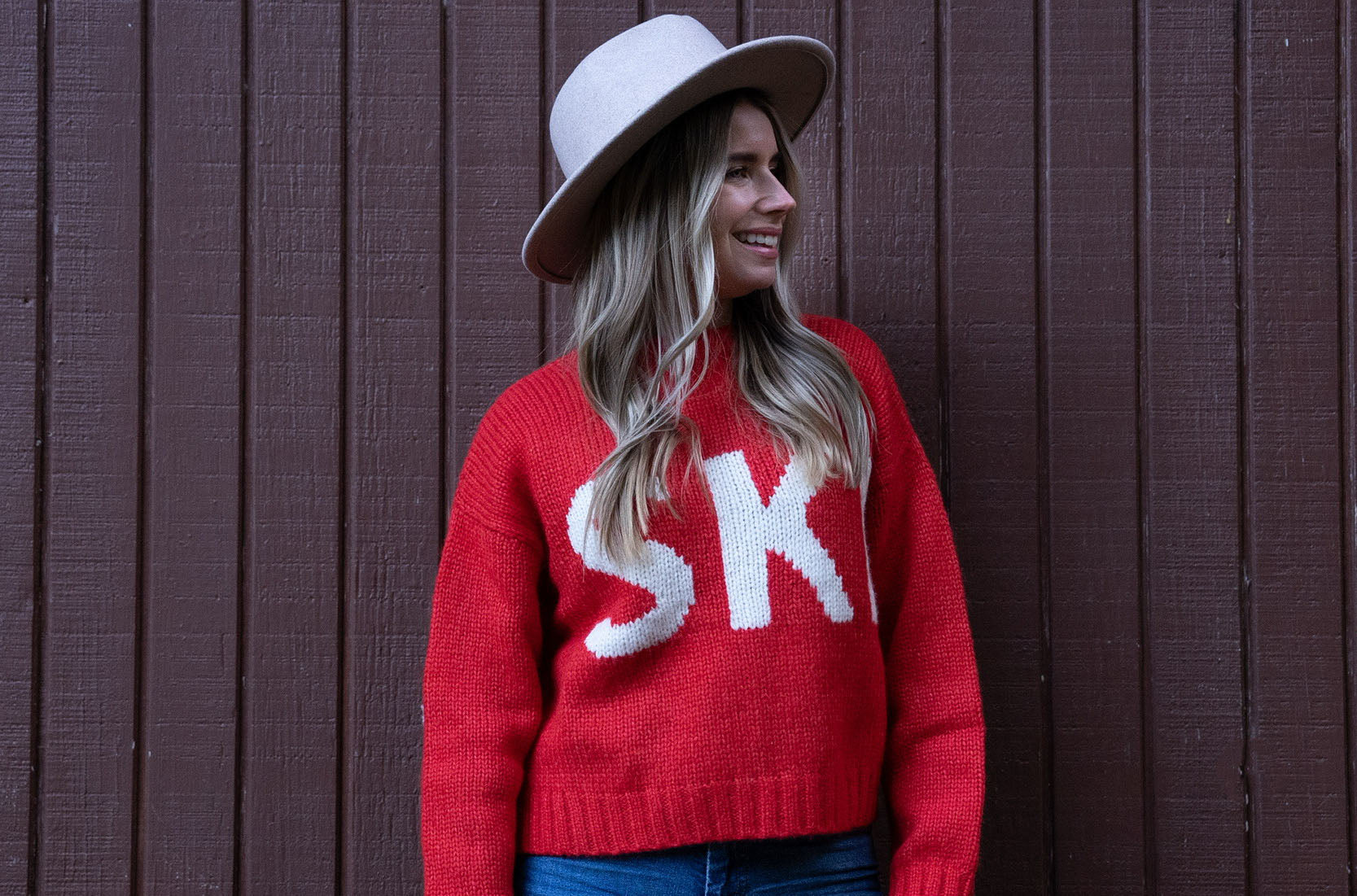 Allow us to introduce you to a group of adventure-seeking, outdoor-loving women we call our Krimson Klover Outsiders.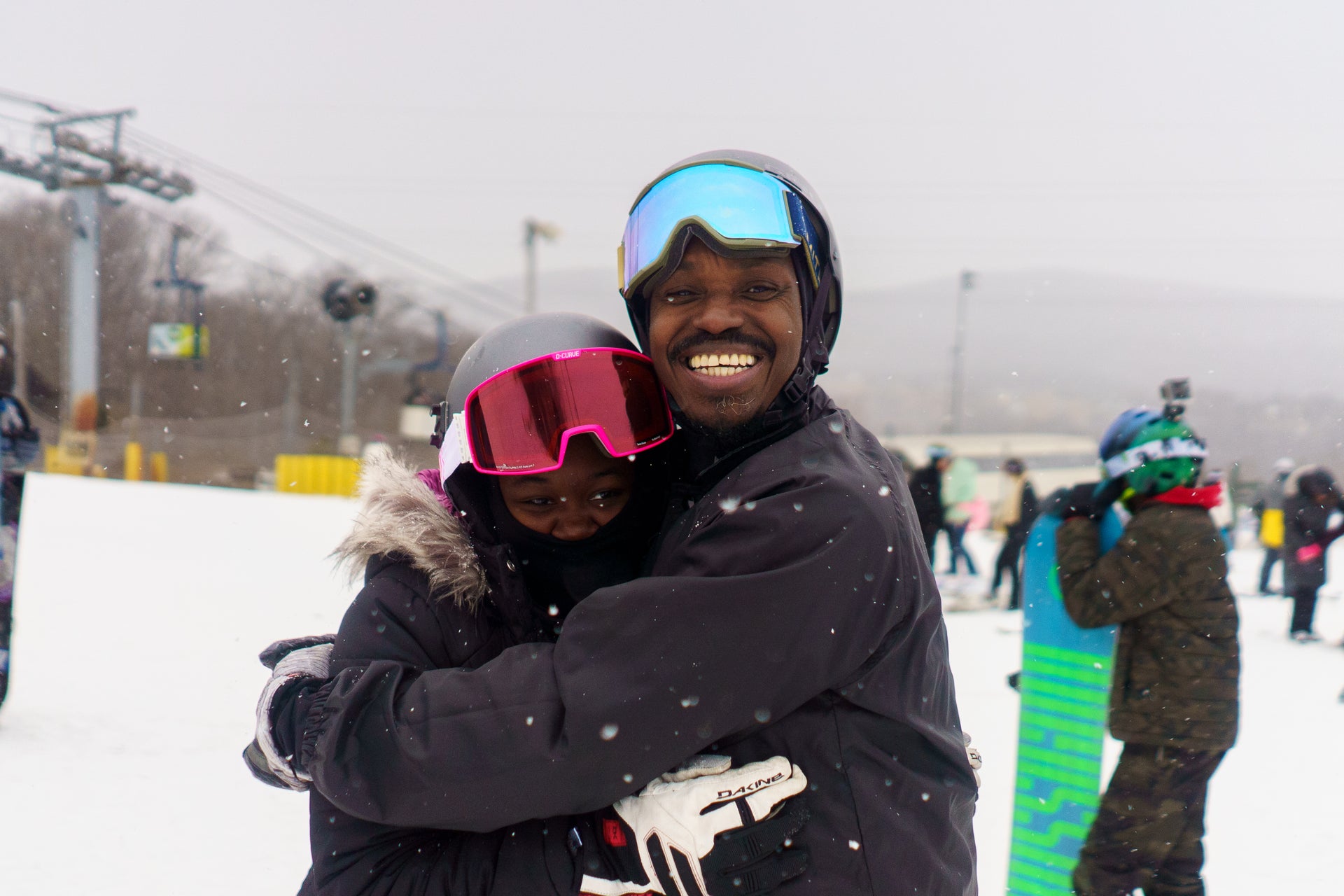 This collaboration furthers our efforts to include women of all colors, ethnicities, and talents in the outdoors and to empower underrepresented co...
Choosing a selection results in a full page refresh.