We have a secret… 
Our favorite part of a ski day is après. 🤫 Don't get us wrong—we love making turns on the hill, especially on a beautiful, bluebird day. But there's something about cozying up with a cocktail after a day on the slopes that fills our cup. 
We've teamed up with some of our favorite après spots around the country to bring you 6 seriously tasty cocktails you can make at home! These picks are perfect for warming up on a cold winter day. Tap into your inner mixologist—then make your way to these après spots to taste how the pros do it!     
Wassail
Crested Butte, CO
Ingredients:
1/2 gallon Apple Cider
32 oz Cranberry Juice
1 Orange (stuffed with 5 cloves)
2 tsp Cloves
2 tsp Allspice
7 Cinnamon Sticks
2 drops Citrus Bitters
2 oz Montanya Oro Rum (sub another favorite gold rum if needed)
Directions:
Mull the apple cider, cranberry juice, orange, cloves, allspice, and cinnamon sticks in a pot.

Bring to a low boil, stirring occasionally. 

Simmer for a bit.

Strain and transfer to a glass jar for storage (lasts up to 30 days in the refrigerator).

If stored, reheat 6.5 oz of Wassail in the microwave for 2 minutes. Add 2 oz rum, 2 drops citrus bitters, and garnish with an orange twist.
Winter Squash Martini
Bend, OR  
Butternut Squash Vodka Infusion:
Make your own butternut squash-infused vodka! Roast whole butternut squash, about half a squash per 750 mL bottle of vodka, for 2 hours until soft. Cut off skin and throw away seeds. Toss the hot cubes of squash into your favorite vodka. Let infuse for 5 days. Strain well before using.
Ingredients:
2.5 oz Butternut Squash-Infused Vodka
1.5 oz Lemon Juice
1 oz Simple Syrup
1 sprinkle of Nutmeg
1 Sage Leaf
Directions:
Combine the above ingredients into a cocktail shaker.

Shake with ice and strain into martini glass.

Garnish with nutmeg and sage leaf.
Boil Over
Park City, UT
Created by High West Distillery Lead Bartender Robbie Remmes
Ingredients:
1.5 Double Rye 
.25 Tempes Fugit Crème de Cacao (sub Crème de Cacao of your choice if needed) 
.25 Tempes Fugit Crème de Menthe (sub Crème de Menthe of your choice if needed)
.25 Averna Amaro
.5 Cinnamon Syrup (steep 1 cup cane sugar, 1 cup hot water, and 3 cinnamon sticks for 4 hours—will keep in the fridge for a month)
1 dash Black Walnut Bitters
5 oz Hot Dark Roast Coffee
1 sprinkle of Nutmeg
1 Mint Leaf 
Directions:
Pre-heat a goblet.

Build drink in glass, combining the Rye, Crème de Cacao, Crème de Menthe, Averna Amaro, black walnut bitters, and coffee directly in the goblet. 

Add 2 oz heavy cream to a shaker tin with .25 cinnamon syrup.

Shake for 10 seconds to whip, then float on top of drink. 

Garnish with nutmeg and a mint leaf. 
Feuerzangenbowle (FOY-er-tsangen-BOH-leh)  
Vail, CO
Traditional German Drink
Ingredients:
1 bottle Dry Red Wine 
1 sliced Orange
8 Cloves
2 Cinnamon Sticks
2 Star Anise
2-4 tbsp Sugar 
Directions:
In a large saucepan, combine the wine, orange slices, cloves, cinnamon, star anise, 2 tablespoons sugar, and stir briefly.

Cook the mulled wine over medium-high heat until just barely simmering (avoid bubbling—you don't want to boil off the alcohol).

Reduce heat to low, cover, and simmer the wine for at least 15 minutes and up to 3 hours.

Strain. Using a fine-mesh strainer, remove and discard the orange slices, cloves, cinnamon sticks, and star anise. 

Flavor the mulled wine and stir in additional sugar if needed.

To up the wow factor and impress your guests, dunk a cinnamon sugar cone in Stroh 160 Rum (or a high-proof rum of your choice). 

Place cinnamon sugar cone in a slotted spoon over the drink, light it on fire, and let the magic happen.
The Incendiary
Park City, UT
Created by High West Distillery Ambassador Arianne King
Ingredients:
2 oz Double Rye
¾ oz Honey Water (1 part honey to 1 part hot water)
½ oz Elderberry Syrup
¾ oz Lemon Juice
¼ oz Ginger Juice
4 dashes Angostura Bitters
Directions:
Add all ingredients to a pre-warmed mug.

Top with 5 oz. boiling water, stir, and garnish with a lemon peel.
Rosemary Hot Toddy
Bend, OR  
Rosemary Bourbon Infusion:
Make your own rosemary-infused bourbon by adding a sprig of rosemary to your favorite bottle of bourbon for a couple of days.
Ingredients:
2 oz Rosemary-Infused Bourbon 
.75 oz Honey Simple Syrup
.5 oz Lemon Juice
1 spring of Rosemary
Directions:
Combine all of the above ingredients in a glass or mug. 

Fill the rest of the glass or mug with hot water.

Garnish with lemon wedge and sprig of rosemary.
Further Reading
Planning your next winter getaway in the snow? We've got you covered with fashionable women's ski clothing that doesn't sacrifice performance.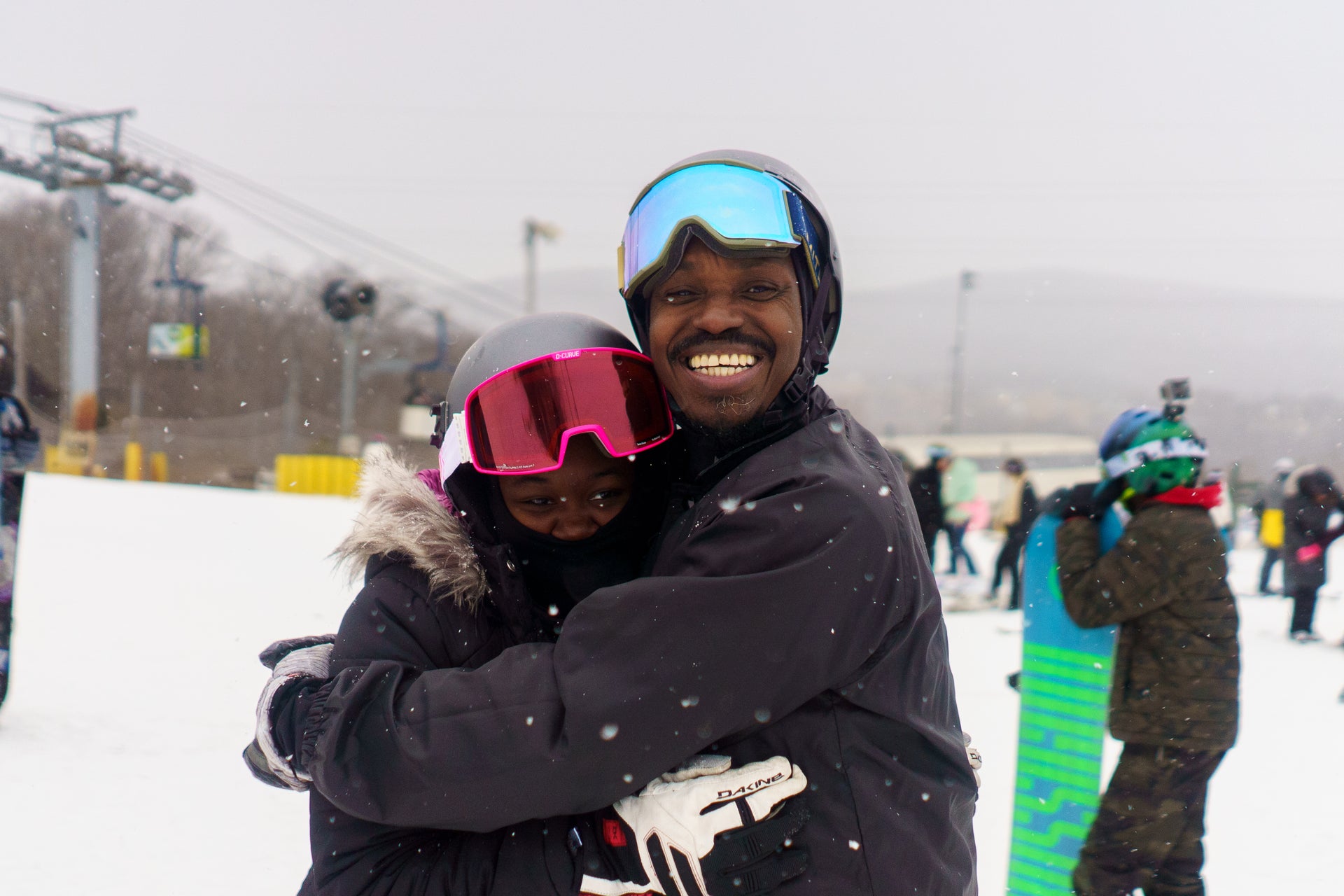 This collaboration furthers our efforts to include women of all colors, ethnicities, and talents in the outdoors and to empower underrepresented co...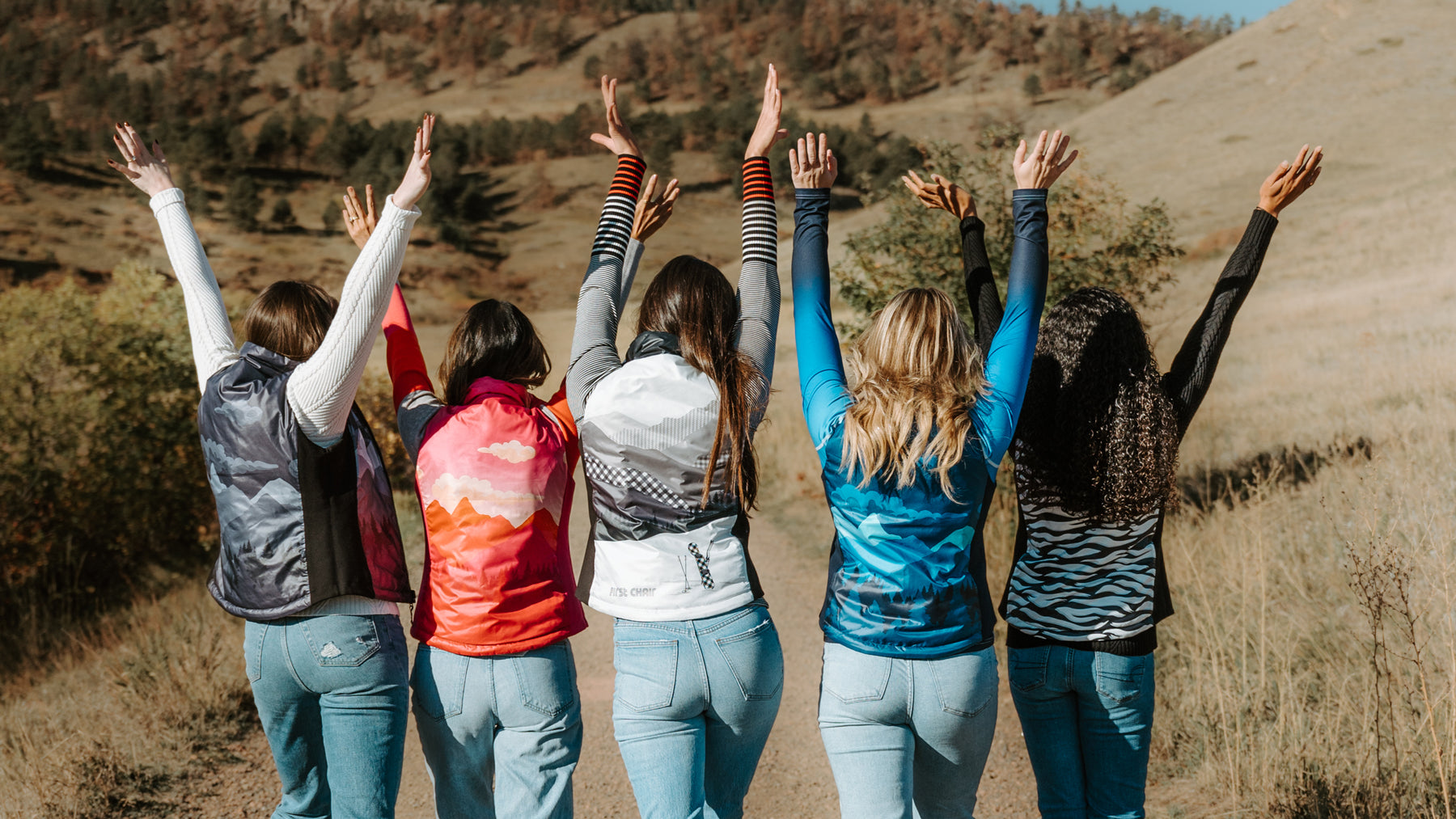 We're dedicated to bringing you responsibly-sourced, low impact fashion you can look and feel great wearing for years to come.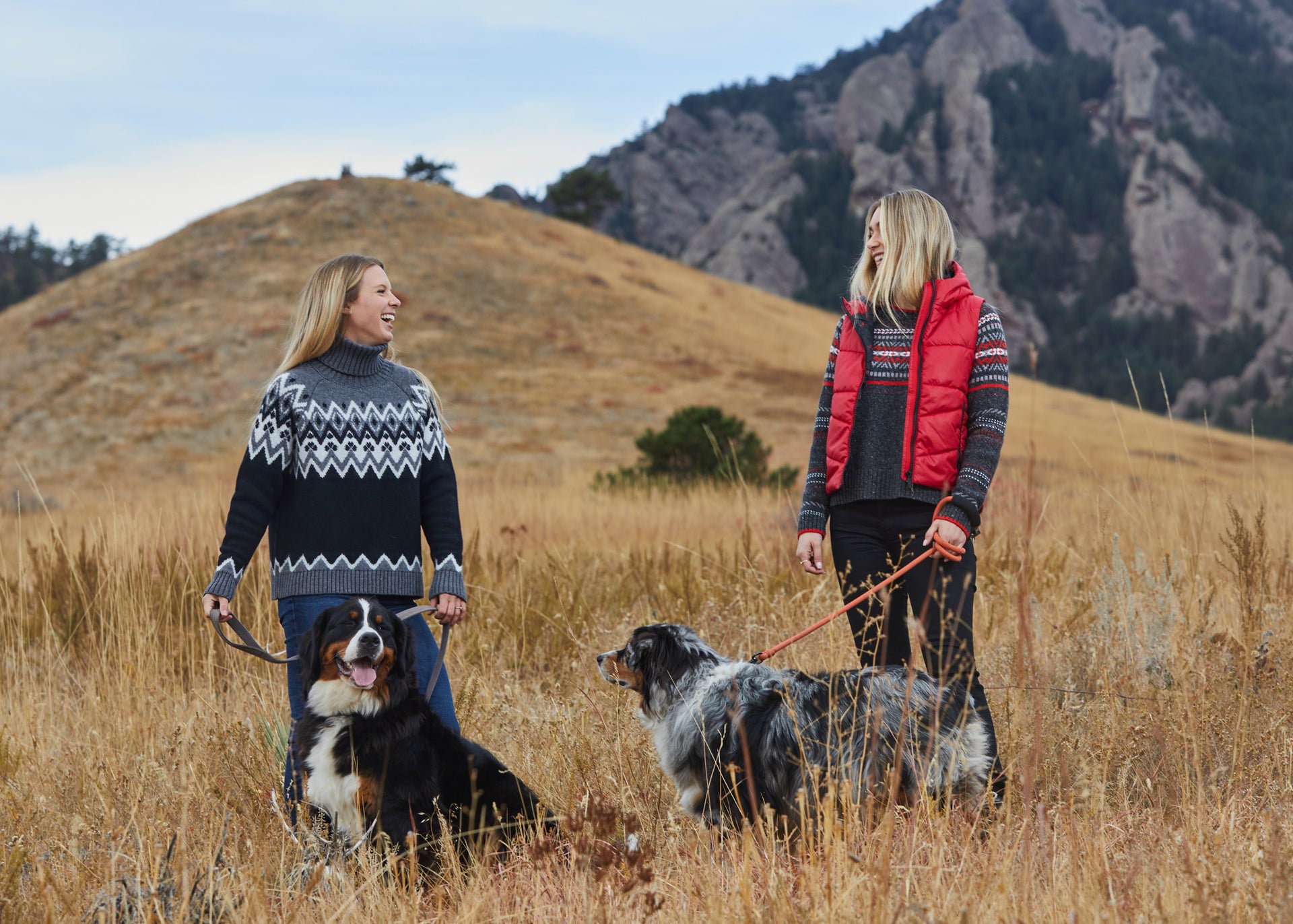 We're all about combining performance and style with sustainable and eco-friendly choices. It's what we do—for you, for our planet, and for our fut...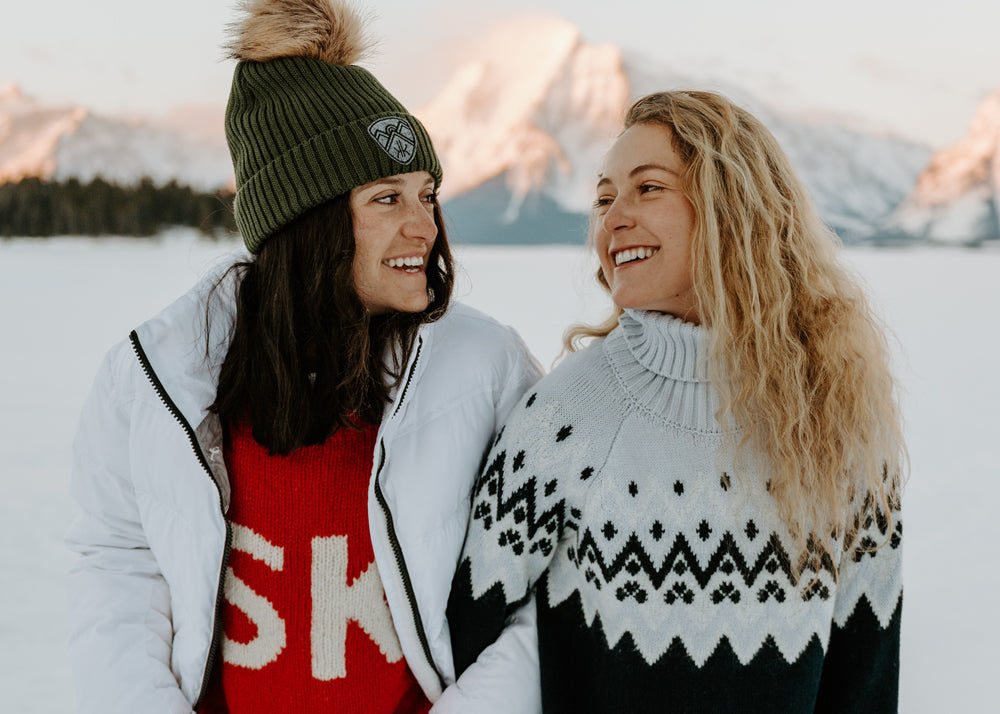 Women-Led Wednesday is a purpose-driven holiday where we unite to support women-led businesses and uplift women in leadership.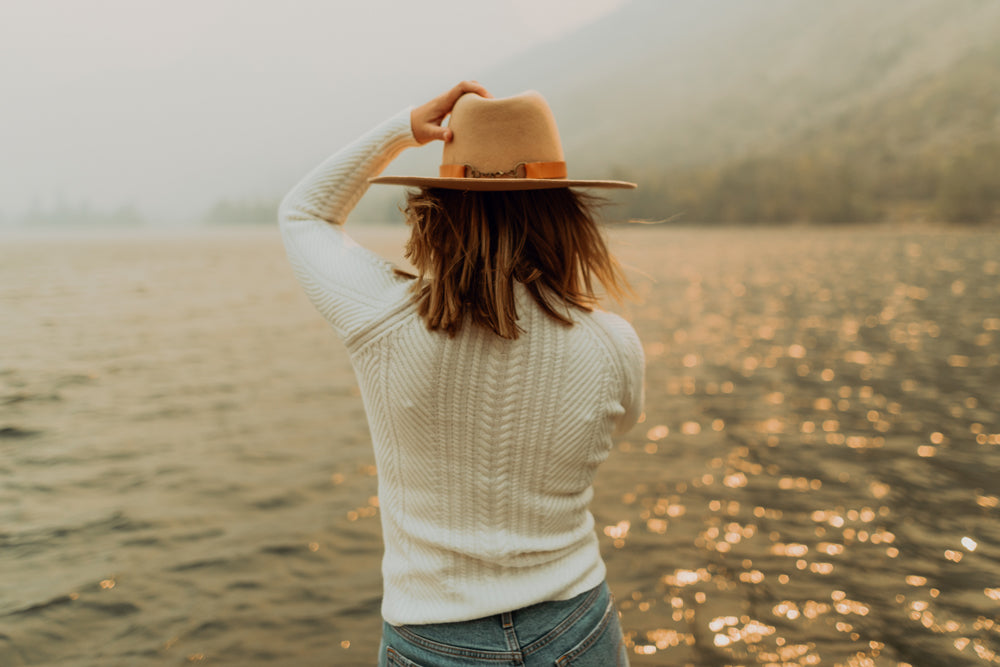 Dive into 8 of our favorite outdoor and travel podcasts—curated to spark your curiosity, open your mind, and leave you feeling inspired.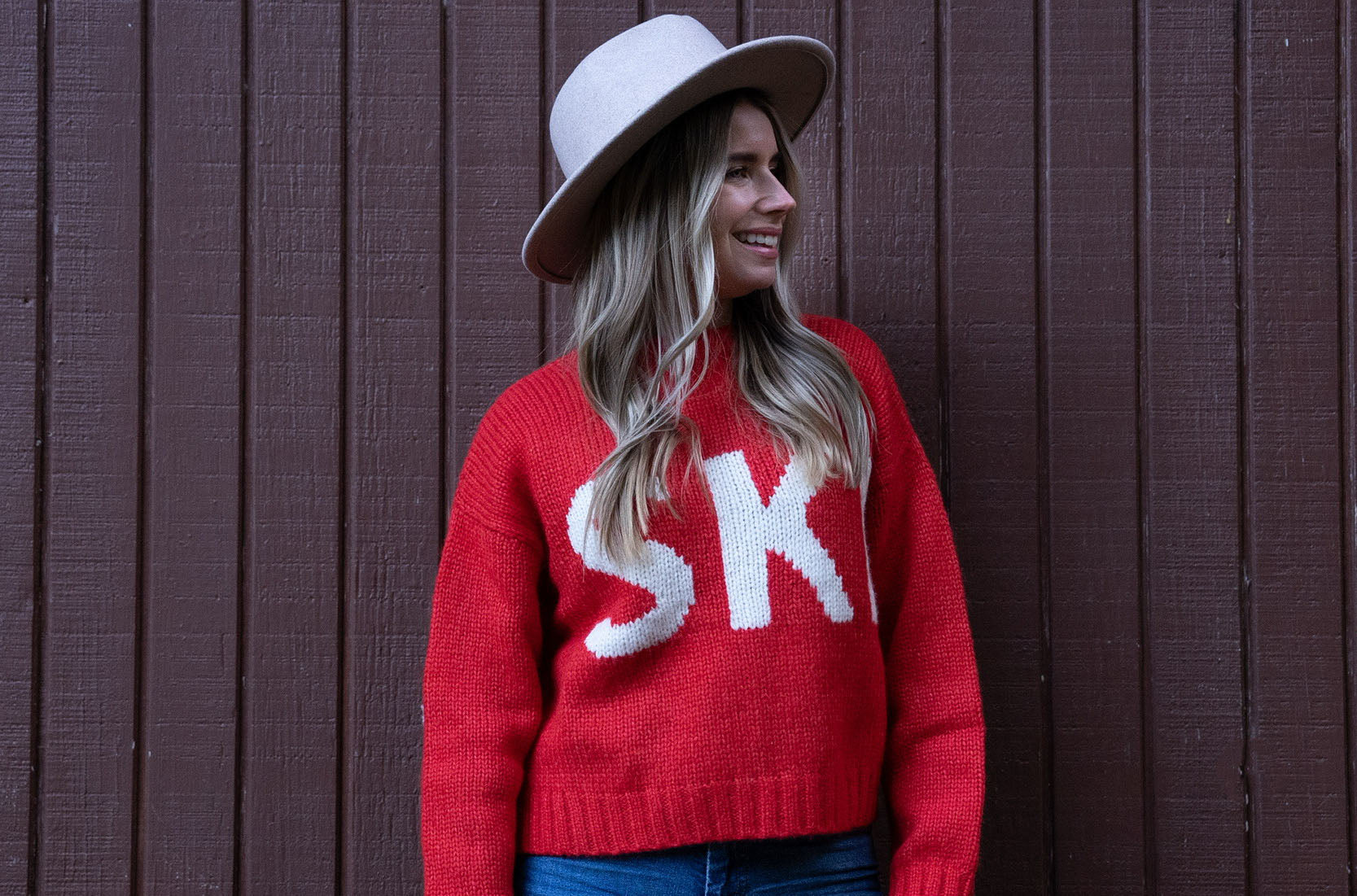 Allow us to introduce you to a group of adventure-seeking, outdoor-loving women we call our Krimson Klover Outsiders.
Choosing a selection results in a full page refresh.