Summer is just around the corner, which means long days for playing outside and warm evenings for backyard cookouts. We've teamed up with some of our favorite women-led specialty food & beverage brands to bring you 5 delicious recipes to celebrate the season!
Girl Meets Dirt
After a decade on Wall Street, Audra Lawlor traded the bustling big city for a farmhouse down a one-lane road on Orcas Island, WA where she launched
Girl Meets Dirt
.
Inspired by the rich history of orchard keeping on the island—organic, local heritage fruit takes center stage in
Audra's award-winning preserves and natural wines.
Girl Meets Dirt brings a sense of gravitas to your meal, and an appreciation for tradition: for the bounty the land provides, and the simple human ingenuity that inspired us long ago, to preserve it.
Pink Bartlett Radicchio Bites
Yields 30-40 Bites
Ingredients:
1 small head radicchio, about 5" diameter, quartered
1 8 oz log goat cheese, at room temperature
1 jar Girl Meets Dirt Pink Bartlett Cutting Preserve
30-40 whole pink peppercorns plus 1 tsp coarsely ground (with mortar & pestle or in spice grinder)
2 small shallots, peeled
Vegetable oil (for frying; about ½ cup)
Kosher salt 
Instructions:
Prepare crispy shallots (can be made 5 days ahead). Set a fine-mesh strainer over a medium heatproof bowl. Thinly slice shallots crosswise into rings on a mandoline.

Place shallots in a medium saucepan and pour in oil to submerge. Set over medium-low heat and cook, stirring often with a fork to encourage rings to separate, until shallots are golden brown, 20–25 minutes (keep an eye on them; once they start to brown they'll darken fast).

Pour shallots into strainer to drain, then transfer to paper towels. Season with salt and let cool. Reserve shallot oil for another use, like vinaigrettes, stir-fries, and soups.

Whip goat cheese over medium speed for several minutes in a stand mixer with 1 tsp ground pink peppercorns. Set aside.

Cut out white core from radicchio quarters and separate leaves (each leaf will be a bite and sizes will vary).
Assemble Bites:
Arrange radicchio on a platter or grazing board. Spoon about 1 tsp of pink peppercorn whipped goat cheese onto each radicchio leaf. Top with ½ tsp Pink Bartlett Cutting Preserve. Sprinkle with 2-3 crispy shallots. Top with a single pink peppercorn. Can be refrigerated up to one day in advance. Bring to room temperature before serving.
Seemore Meats & Veggies
Becoming a butcher wasn't always Cara "The Sausage Queen" Nicoletti's plan. Cara's great grandfather started a butcher shop that later her grandfather, Seymour, ran for 60 years. His name is the inspiration behind the brand and a nod to their transparency, from production to ingredients to who we share our meals with. After working in restaurants through college, Cara made her way back to butchery and started Seemore Meats & Veggies with a focus on colorful, veggie-packed sausages. Seemore Meats & Veggies is the result of Cara's 10-year journey to make meat eating sustainable (and really fun)!
Sausage & Melted Provolone Crostini
Serves 8 People 
Ingredients:
1 package (4 links) Seemore Chicken Kale Pesto Sausages, cut into long slices
8 oz provolone cheese, grated
8-10 small bell peppers halved lengthwise
Crusty bread, cut into thin crostini slices
Pesto, store bought or homemade
Directions:
Heat grill to 400℉ and place small, well-seasoned cast iron skillet on top to warm. 

Grill sausage, peppers, and bread to desired doneness and arrange on a serving platter.

Add grated provolone cheese (we like

Murray's

) to the hot cast iron skillet and close the grill. Allow to cook until bubbly and gooey. 

Carefully remove skillet from grill, top with pesto and serve immediately, dolloping hot cheese generously onto delicious chicken sausage and other accoutrement with no shame. 
Old Salt Merchants
Monique Rodriguez is guided by a passion for food, an enduring love of exploring diverse cuisines, and a genuine care for our planet and all of its inhabitants. She founded Old Salt Merchants with a mission to provide organic, fair trade, and responsibly-sourced gourmet salts, sugars, teas, and spices that boldly, deliciously, and authentically celebrate cultures from around the world. 
Pineapple Popsicles with Piña Colada Tea
Yields 6 Popsicles
Ingredients:
For the base: 14 oz can full-fat coconut milk room temperature; well-shaken
5 tsp Old Salt Merchant Piña Colada Loose Leaf Tea
1 tbsp raw agave nectar
1/3 cup blended pineapple
1 tsp cornstarch
1/4 tsp Cyprus sea salt
Instructions:
In a small pot, add the coconut milk, agave and piña colada tea in diffuser. Bring the mixture to a gentle simmer, stirring frequently to avoid burning. Simmer for 1 minute, but do not bring to a boil. Remove the pot from the heat, cover and allow the tea to steep for 15 minutes. Using a strainer and spoon, squish the tea into the coconut cream several times during the cooling off period to bring out the flavor.

If some of the tea leaves break out of the tea bag, that's ok. Simply strain the coconut cream through a fine mesh sieve. While the mixture is still warm, whisk the cornstarch, pineapple and sea salt into the cream.

Pour mixture into molds. If you're using a mold that requires the addition of your Popsicle sticks, cover the Popsicles with the lid and insert the sticks about halfway down the Popsicle. Freeze for at least 5 hours.

To unmold the Popsicles, remove them from the freezer and run warm water over the front, back and sides, avoiding the top. Gently wiggle each stick to remove the Popsicle. Enjoy!
Salmon Sisters
Emma Teal Privat and Claire Neaton grew up on a homestead in Alaska's remote Aleutian Islands. Since they were young, the sisters have worked on commercial fishing boats with their family, harvesting wild seafood from Alaska's pristine and bountiful waters. In 2012 they launched Salmon Sisters—celebrating coastal heritage, wild places, ocean stewardship, and Alaska seafood through quality products and design. Salmon Sisters proudly offers premium, 100% traceable, wild fish harvested sustainably by small-scale Alaskan fishing families, flash-frozen for fresh flavor, and shipped quickly to your door in a recyclable, insulated box for healthy home-cooked meals.
Smoky Soy Citrus Grilled Salmon
Makes 4-6 Servings
Ingredients:
For the Fish:
1 untreated cedar grilling plank
1 Salmon Sisters Wild Sockeye Salmon Fillet
1 tbsp olive oil
Sea salt and freshly ground pepper, to taste
Lemon, thinly sliced
Fresh herbs (dill, chives, parsley)
For the Glaze:
1/4 cup fresh-squeezed orange juice
1/4 cup fresh-squeezed lemon juice
1/4 cup rice wine vinegar
2 tbsp soy sauce
4 tbsp maple syrup
1 tsp packed brown sugar
1 tsp minced fresh ginger
1 tsp minced garlic
Pinch white pepper
6 tbsp olive oil
Soak cedar plank in water for at least 30 minutes in a clean sink or in a roasting pan. Use untreated cedar cooking planks. 

To make the glaze: In a small saucepan, combine all ingredients except olive oil. Bring to a boil while stirring constantly, reduce heat, and continue cooking at a low boil until mixture has thickened and reduces to a syrupy consistency. Remove from heat, whisk in olive oil, and set aside.

For the salmon: Leave the fillet whole or cut into 4–6 serving-size portions. You do not need to remove the skin; it will be easy to remove once it's cooked. 

Preheat the grill (or light the coals) to a medium flame. If you are cooking over an open fire, let the flames burn down to a hot, glowing bed of coals. Remove cedar plank from water and place fish on top, skin side down. 

Brush each piece of fish generously with the glaze and top with sliced lemons. Place on grill or coals. Cook fish for 10-15 minutes, checking periodically. Keep a spray bottle with water nearby to extinguish any flare-ups. The salmon is done or very-near done when you see the first little spots of white liquid oozing from the flesh of the fish. If you cut into the fish to test for doneness, the middle will be slightly translucent and should flake apart. Top generously with fresh herbs and serve immediately. 
Love this recipe? Pre-order The Salmon Sisters: Harvest and Heritage Cookbook!
Mixly Cocktail Co.
As a mother of two girls, Mixly Cocktail Co. President and Co-Founder Johnna Rossbach, is passionate about carving out space for the female perspective in a male-dominated industry. Born from frustration with most cocktail mixers full of preservatives and sugar but void of great flavor, Johnna and her team set out to create a better cocktail mixer. It starts with high-quality, fresh, natural ingredients—like real fruit, freshly-squeezed juices, and a touch of honey. Mixly believes crafting an incredible cocktail shouldn't take an incredible amount of time. We'll cheers to that!
Spring Fling 
Ingredients:
2 oz Mixly Grapefruit Jalapeño
0.75 oz Aperol
1.5 oz Gin
0.25 Elderflower Liqueur
Instructions:
Shake ingredients in a cocktail shaker with ice. 

Double strain into a chilled coupe cocktail glass. 

Garnish with a grapefruit twist.
Further Reading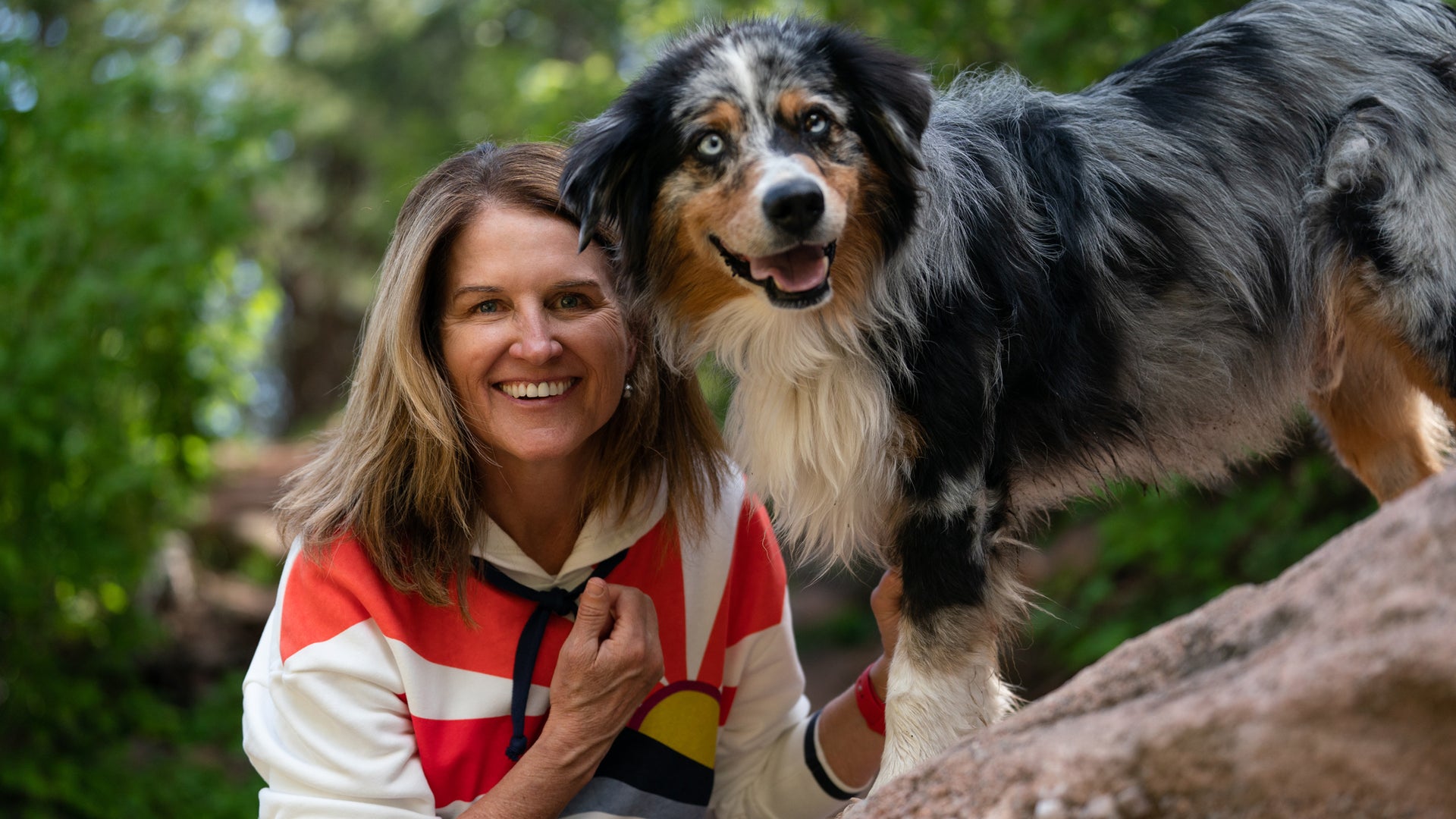 Our fearless founder, Rhonda Swenson, shares her top picks from our Spring/Summer '23 Collection—designed to take you outside on whatever journey y...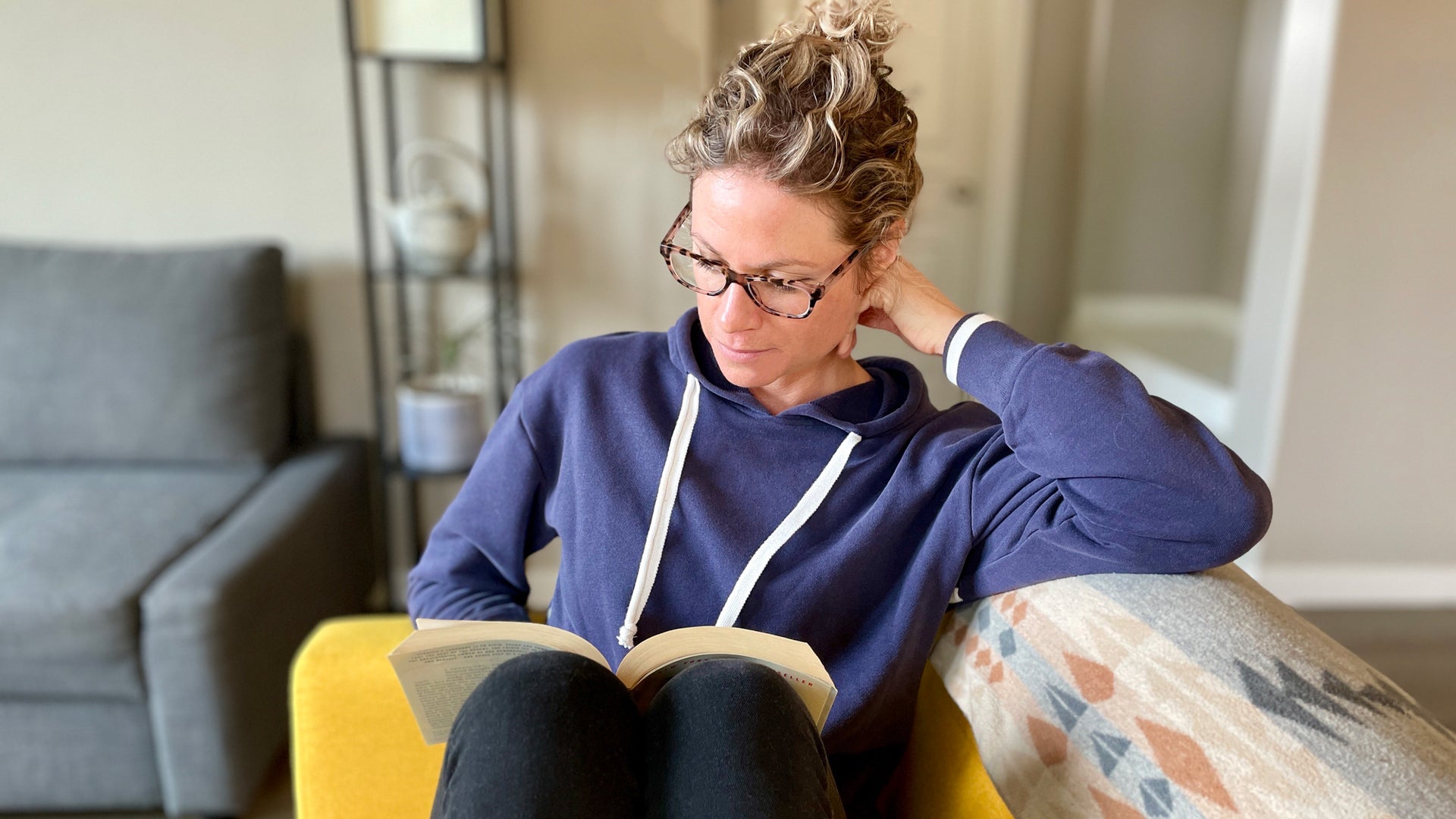 We've teamed up with our friends at Powell's Books in Portland, OR—the largest independent bookstore in the world—to get their picks on inspiring s...
Don't be a falafel! Our flirty silhouettes, fun prints, and eco-friendly performance fabrics will have you ready for the fastest-growing sport in A...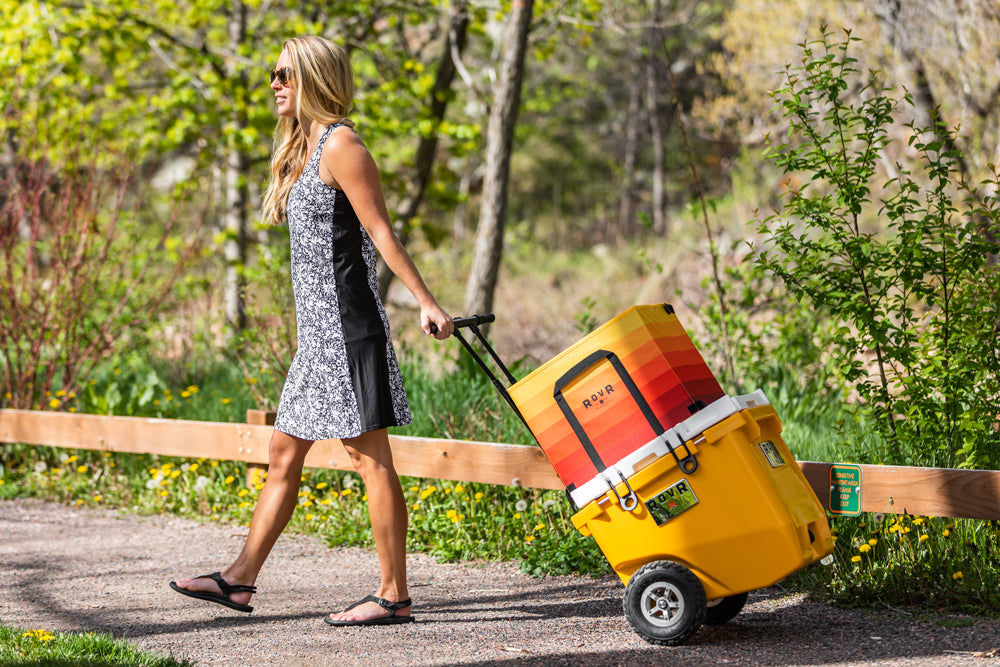 Invite your friends and family over—we're serving up 6 simple, crowd-pleasing dishes. It's ok to drool a little... (we won't tell anyone)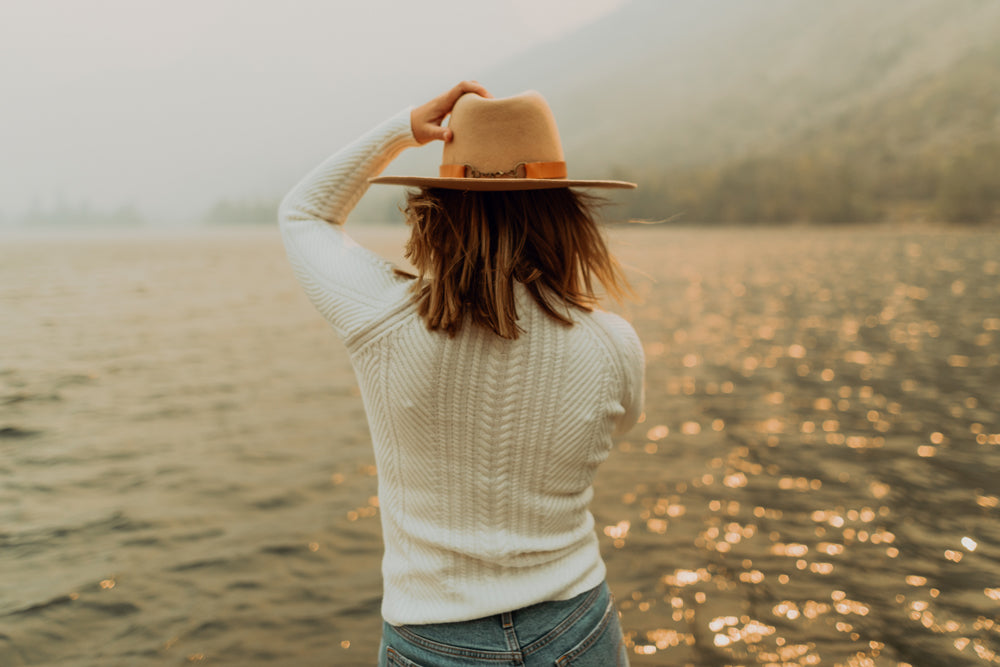 Dive into 8 of our favorite outdoor and travel podcasts—curated to spark your curiosity, open your mind, and leave you feeling inspired.
Choosing a selection results in a full page refresh.