Our Krimson Klover Outsiders (our fancy way of saying "Brand Ambassadors") are a group of adventure-seeking, outdoor-loving women who help get you out there in comfort and style. ❤️ These fabulous ladies put our products to the test—and there's nothing that makes us happier than seeing our designs in the wild.
KK Outsider, Casey (@peaksandprosecco), shares her tips on how to best prepare for summer hiking. 
---
Hey there! My name is Casey and I'm an avid hiker in Colorado. After moving to the Rocky Mountains from the Eastern U.S. almost six years ago and spending nearly all my free time on the trails, here are some of my essential hiking tips to recreate safety and responsibility. Happy hiking! 
1. Bring Plenty of Water & Electrolytes 
Always bring plenty of water bottles (and/or water bladders) on the trails. Being dehydrated in the wilderness, especially on a challenging hike, is one of the worst feelings in the world and I try to avoid this at all costs! While it is some extra weight on the uphill sections, having plenty of water is super important, especially when the temperatures are high, or the trails are exposed. 
Bonus: Bring an electrolyte packet or two with you that you can easily dump into your water bottle! You sweat out more than water when you are working hard, and electrolytes give me a much-needed boost during a fun-filled day. 
2. Invest in High Quality Athletic Gear 

Staying comfortable (and stylish) on the trails has always been a high priority of mine. Krimson Klover produces high quality athleisure apparel where trail fashion meets function, and I've been obsessed with wearing their apparel on my outdoor adventures this summer! 
Some of my favorite things about Krimson Klover's products are that they are moisture wicking, stretchy, and breathable so you can stay as comfortable and cool as possible on those hot summer days (even while casually climbing up a mountain)! I can also tell just by handling and using the gear that it is built to last and is high quality. This is the kind of product I know I'll be using for years to come. Pictured above is Krimson Klover's Rory Shorts in the color Forest and the Nina Racerback Top in the color Coral. 
3. Pack Protein Filled
Trail Snacks
I can get quite "hangry" from time to time, especially on the trails, so having snacks, and specifically the right kind of fuel while I'm up in the mountains, is key. Some of my favorite go-to trail snacks include PB&Js, Apples, Bananas, Turkey Jerky, and Trail Mix. Try to have something on hand that you enjoy, and that has a good mix of salt, carbohydrates, and fat to keep you going when fatigued. And there is nothing better than enjoying lunch with an epic view after conquering a trail! 
4. Always Bring Sun Protection 
The sun will creep up on you in the mountains and being prepared is so important to avoid getting sunburnt! I always carry sunscreen in my backpack so that I can reapply throughout my hike, and always keep in mind that higher elevations = higher sun exposure. I've also recently discovered my love for sunshirts, which are a great way to avoid sun damage as well!
Krimson Klover's Hallie Hoodie Sweatshirt, pictured above, was a lifesaver on my last hike. Their sunshirts provide UPF 50 Protection, are super lightweight, moisture wicking, and very comfortable. Even while hiking up a mountain on a hot summer day, I did not feel like I was wearing long sleeves at all! It basically helps keep the harmful rays and heat off you but still lets in the cooling breeze. 
5. Always Bring Layers!
Weather in the mountains can change very quickly, and while you won't always need extra layers, it's better safe than sorry. I have been on more hikes than I can count where I have been dripping in sweat and very hot on the way up, only to be freezing at the destination and not being able to fully enjoy the experience without the proper gear. The best way to avoid this is to bring good quality, lightweight layers that you can have ready to quickly add or subtract throughout the day. 
Bonus: Krimson Klover's Lena Jacket is a great piece of clothing for those windy mountain top summits to keep you warm! 
6. Invest in a Sturdy Pair of Hiking Boots 
A good pair of hiking boots are essential for me to enjoy the trails worry free. Some people are big fans of the super lightweight and minimalist designs, but I highly recommend grabbing a pair of hiking boots with high ankle support to keep from rolling your ankles and good waterproofing to help with stream crossings, mud, etc. For that last part, you'll know what I mean if you've ever hiked with soaking wet socks!
7. Download Your Hiking Routes Ahead of Time with the All Trails+ App 
I've been using the free AllTrails app for years to research hikes ahead of time but subscribing to AllTrails+ feature has been a game changer and worth every penny! AllTrails+ allows you to download your trail route ahead of time so that even if you are out of service on your hike with zero reception, you can still navigate the trail through your phone and see your real time position on the map. AllTrails will even ping you if they detect you are off route which is a huge peace of mind for me when I'm hiking! 
Bonus: Bring a backup portable phone charger since using the navigation feature, combined with taking pictures and videos on your hike, can drain your phone battery quickly.
8. Post Hike Essentials You Need to Pack in Your Car
One of my absolute favorite feelings after a hike is taking off your boots and dirty socks and slipping into a pair of comfy sandals. Always make sure to keep an extra pair in your car so you won't forget them for the drive home - you will thank me later! 
Also remember to pack a cooler with water and snacks to keep in the car. This especially comes in handy when you have completed a longer hike and have a decent drive home. 
Further Reading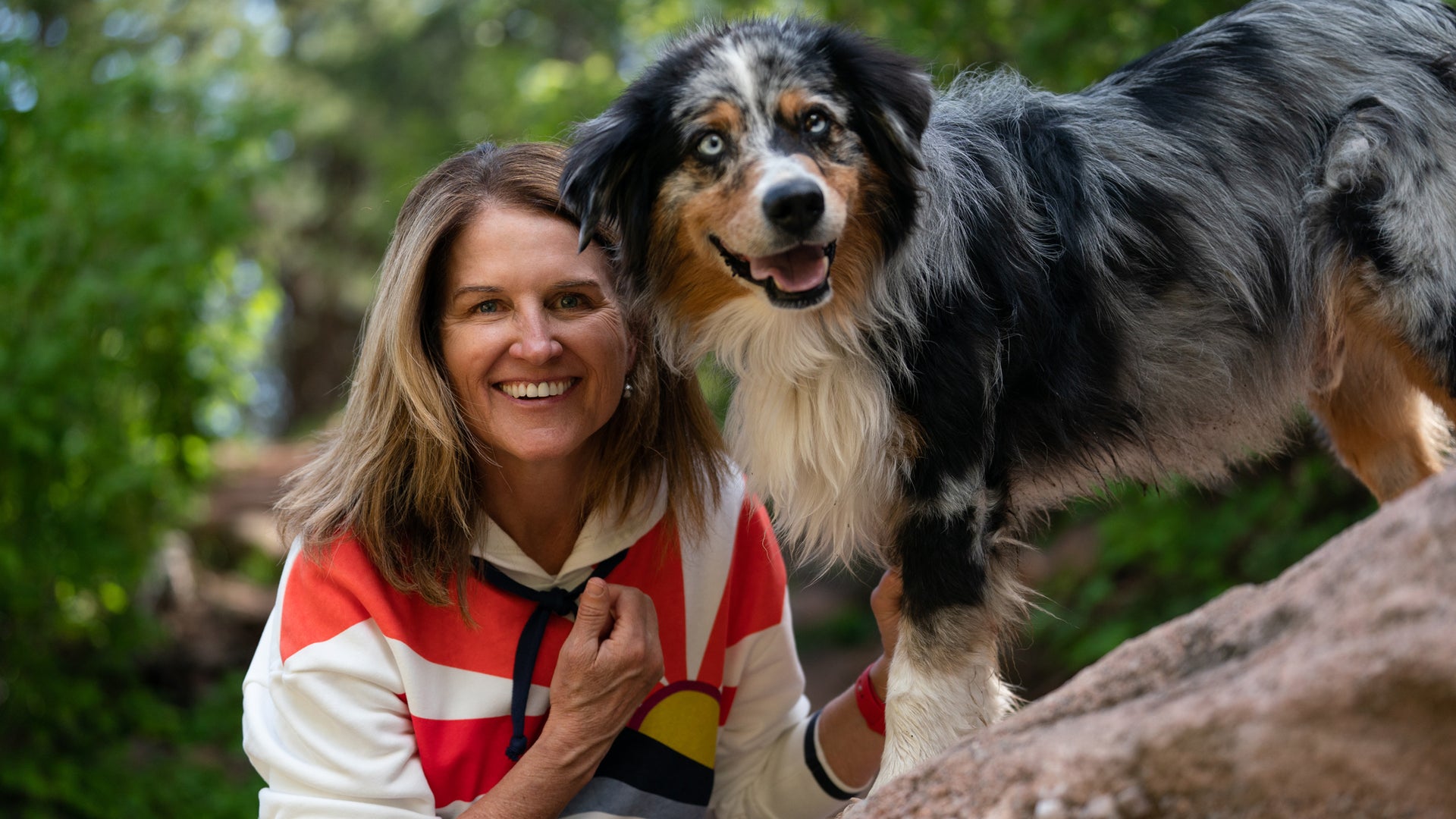 Our fearless founder, Rhonda Swenson, shares her top picks from our Spring/Summer '23 Collection—designed to take you outside on whatever journey y...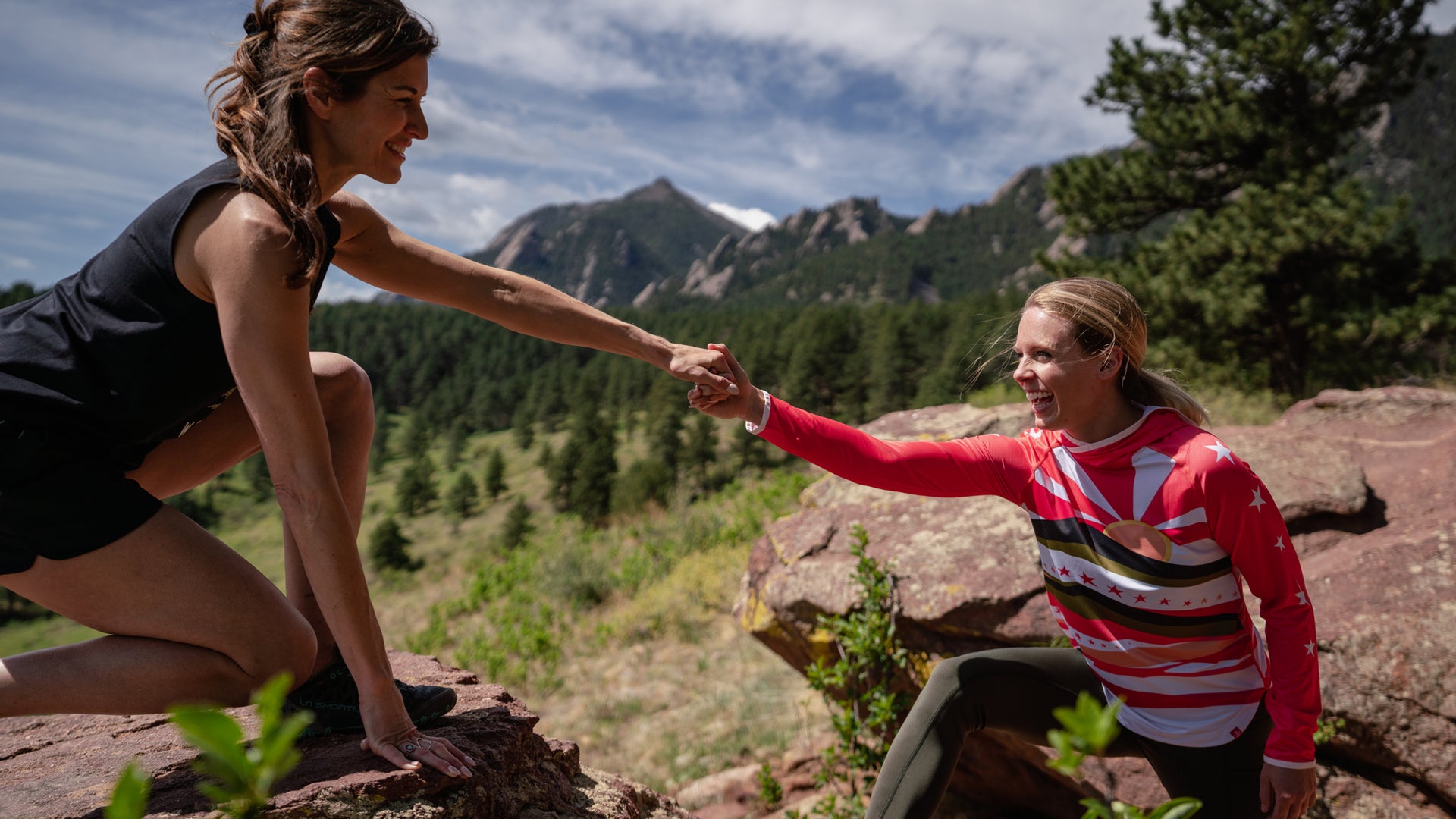 We're in the business of outfitting you for life, but we're no fans of overconsumption. We focus on creating low impact, multi-sport apparel that l...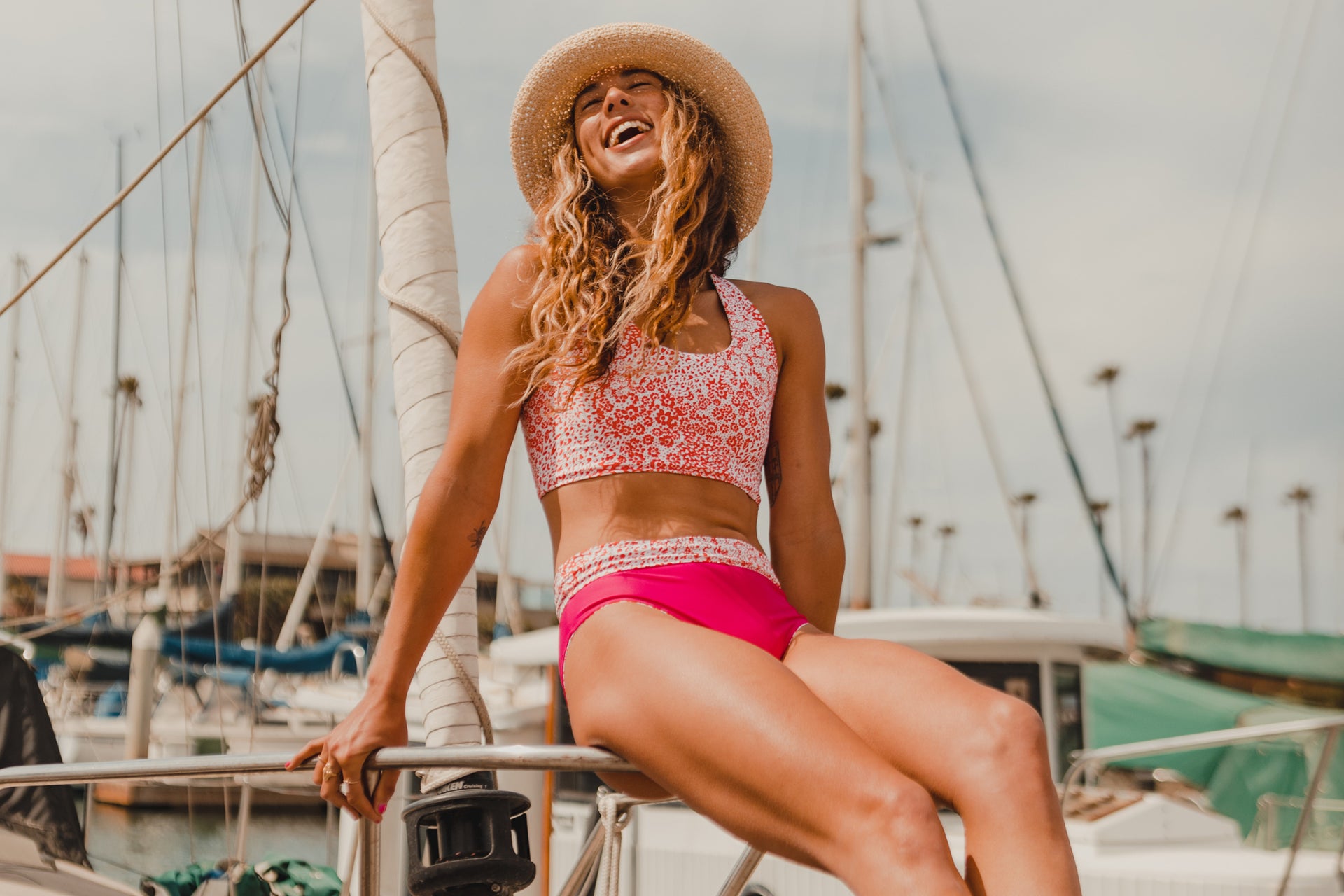 Spring brings the promise of warm sunshine, fresh blossoms, and mood-boosting color. Explore the season's rejuvenating prints, colors, and graphics...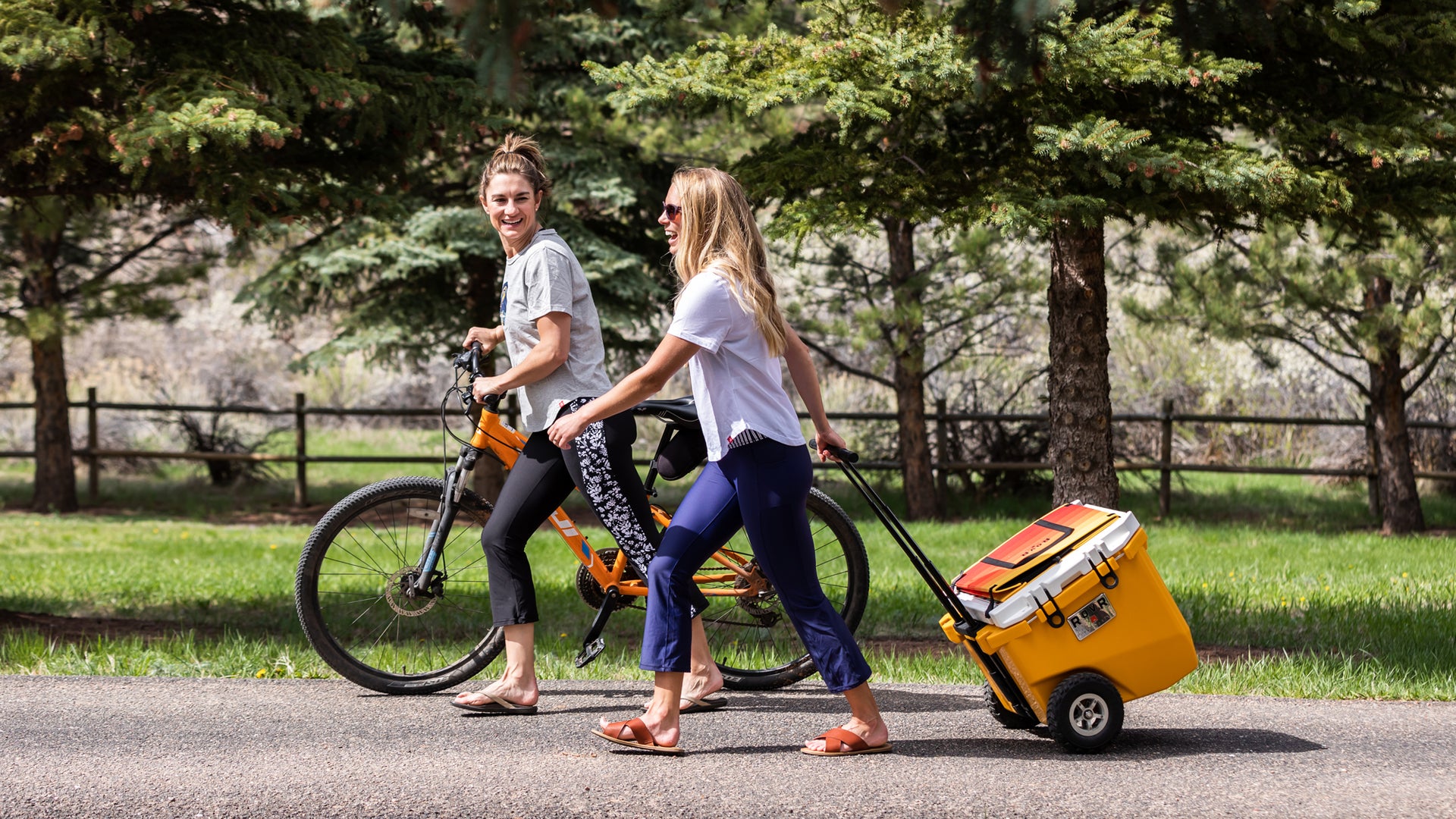 It's backyard cookout season! We've teamed up with some of our favorite women-led specialty food & beverage brands to bring you 5 delicious rec...