Women-Led Wednesday is an annual, purpose-driven holiday that takes place the Wednesday before Thanksgiving. It's a day for us to unite in support of women-led businesses and uplift women in leadership. Think Small Business Saturday, but with a special focus on women-led businesses. 
Why support women-led businesses? 
While women make up 52% of the professional workforce, only 25% hold executive and senior-level positions, only 20% sit on boards, and only 6% are CEOs. 

Women-led businesses receive less than 2% of venture funding and are 3 times more likely to get denied bank loans. 

Meanwhile, the power of the female dollar is at an all-time high—hello Barbie, Beyoncé, and Taylor Swift! 
Entrepreneurs, artists, designers, athletes, mothers, daughters, sisters, friends, dreamers, movers, shakers—we believe when women thrive, we all thrive. Through our collective purchasing power and voice we can create a more gender-balanced economy. Please join us in empowering, celebrating, and shopping women-led businesses on Wednesday, November 22nd—and every day.
Get to know our founder and learn about three other women-led brands we love. 
Rhonda Swenson
Krimson Klover
When our founder Rhonda Swenson started Krimson Klover in 2009, she set out to rewrite the narrative of how women are seen in the outdoors, in business, and in our world at large. She wanted to build an outdoor & lifestyle apparel brand that focused on empowering women across our communities. Born into a dynamic Texas ranching family, Rhonda credits her mom for passing down her feisty, artistic, and big-hearted traits—inspiring Rhonda to take risks and fight for what she believes in. Rhonda launched Krimson Klover with these fundamental values. We incorporate energetic colors, textures, and graphics in our apparel, and we bring that same intention to how we live our lives. We look at each day as a new adventure—an opportunity to learn, grow, and connect. We're here to inspire you to do the same. We love supporting this community, and we love helping you stay out a little longer, explore a little deeper, and feel absolutely fabulous along the way.
Noelle Miller
Noelle Miller Art
WHY WE LOVE THIS WOMAN-LED BRAND
Noelle Miller's abstract artwork transports you to a world of complex layers, bold colors, and varied textures. As environments are layered, blossoming and emotional, so are the marks and textures Noelle makes while creating each of these designs. Noelle strives to avoid literal interpretations in her art, and instead, captures the essence and emotion of what is trying to be uncovered. We love the vibrant swirls of color, the whimsical mood, and the spontaneous beauty of Noelle's artwork. She utilizes hand-drawn and painted elements, playing with depth to create multi-dimensional art. In addition to original, living room-worthy centerpieces and smaller prints that brighten up any room, Noelle creates artwork for beer labels, wine labels, candle labels, sweatshirts, hats, pint glasses, and cell phone cases. She's happy to bring any client's vision to life through commission work.
Elizabeth & Liz Clark 
Caminito
WHY WE LOVE THIS WOMEN-LED BRAND
Caminito (meaning small wandering path in Spanish) celebrates life's simple joys—taking the slow route, admiring the shapes in the clouds, sharing a picnic in the park with friends, cozying up with a good book… This is an ethos we can get behind. Born on the border of California and Mexico, mother and daughter founders Elizabeth and Liz Clark were raised at a cultural crossroads. That unique heritage shines through in their blankets, baskets, sandals, and other hand-woven goods. Designs start at their Bay Area studio, taking inspiration from the diverse California landscape. Elizabeth and Liz partner with skilled artisans from their home country of Mexico, where each piece is woven by hand and every item is created as a tribute to Mexico's color and craft. Caminito shows us why an ethical supply chain that honors tradition, people, and place in thoughtful detail is the right path to wander down.
Saveria Tilden
AdventurUs Women
WHY WE LOVE THIS WOMAN-LED BRAND
As an outdoor industry educator, marketer, and community builder, Saveria Tilden has experienced first-hand the magic that happens when women come together to learn about and explore the outdoors. Adamant that there should be more opportunities for women of all ages and backgrounds to learn and experience outdoor activities in beautiful places (yes, please), Saveria founded AdventurUs Women. Confronting the reality that outdoor activities can be intimidating if not impossible to access on your own, AdventurUs Women strives to create fun and welcoming learning environments that encourage friendship and skill-building while connecting with nature in iconic locales. Think hiking in the Dolomites, rafting Oregon's Wild and Scenic Rogue River, or spotting the Big 5 on a South African safari—all with a group of fun and supportive women. Sign us up! Saveria has created a company and a community intent on empowering other women both in our outdoor journeys and as professionals.
Further Reading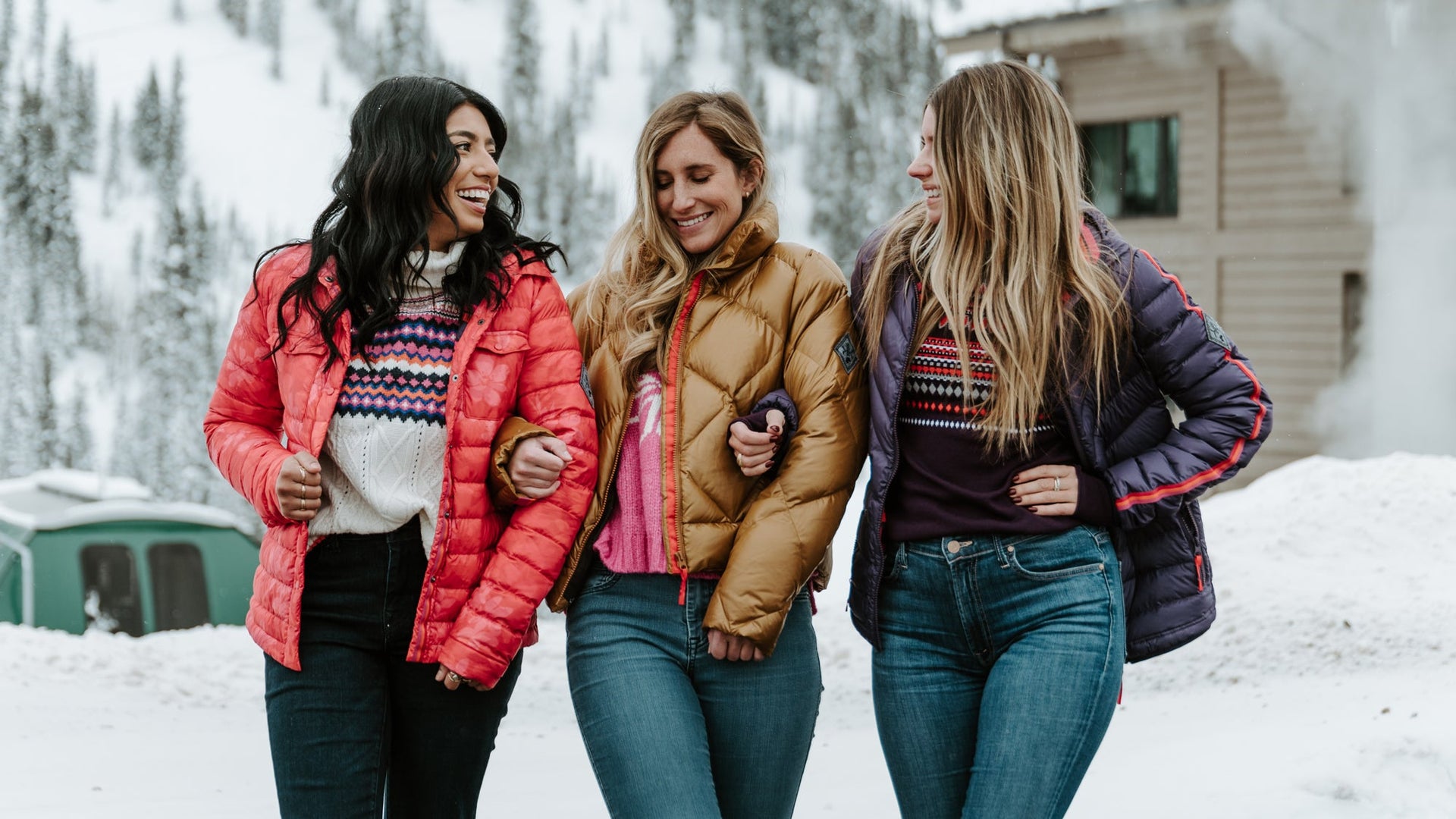 We're here to help you find the perfect gift for every gal on your list.
Get acquainted with this season's softest sweaters, bold baselayers, performance outerwear, and playful accessories. With vintage looks and modern ...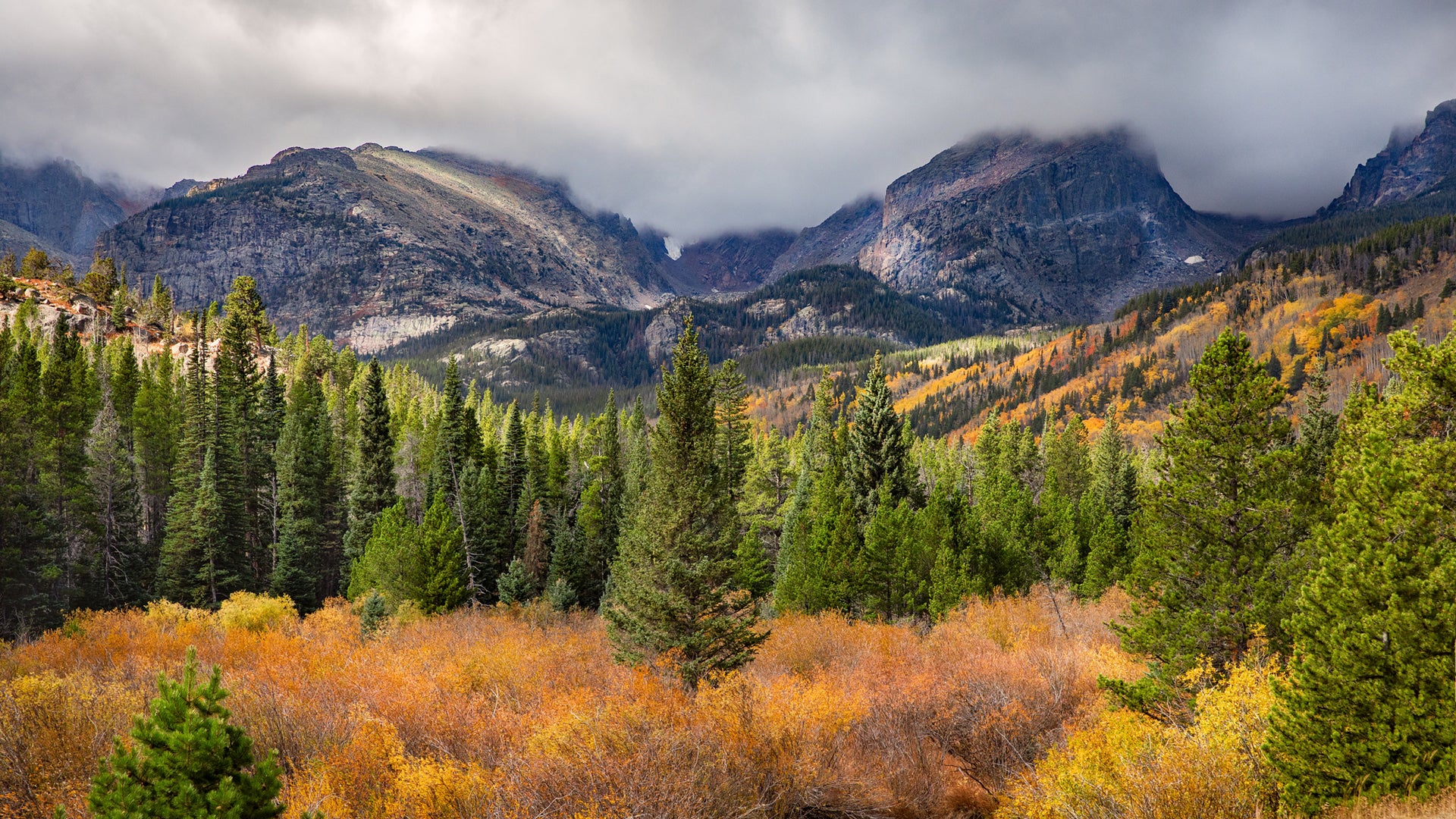 Crisp air and vibrant foliage create the perfect backdrop for an unforgettable adventure. Experience the dazzling beauty of autumn with a national ...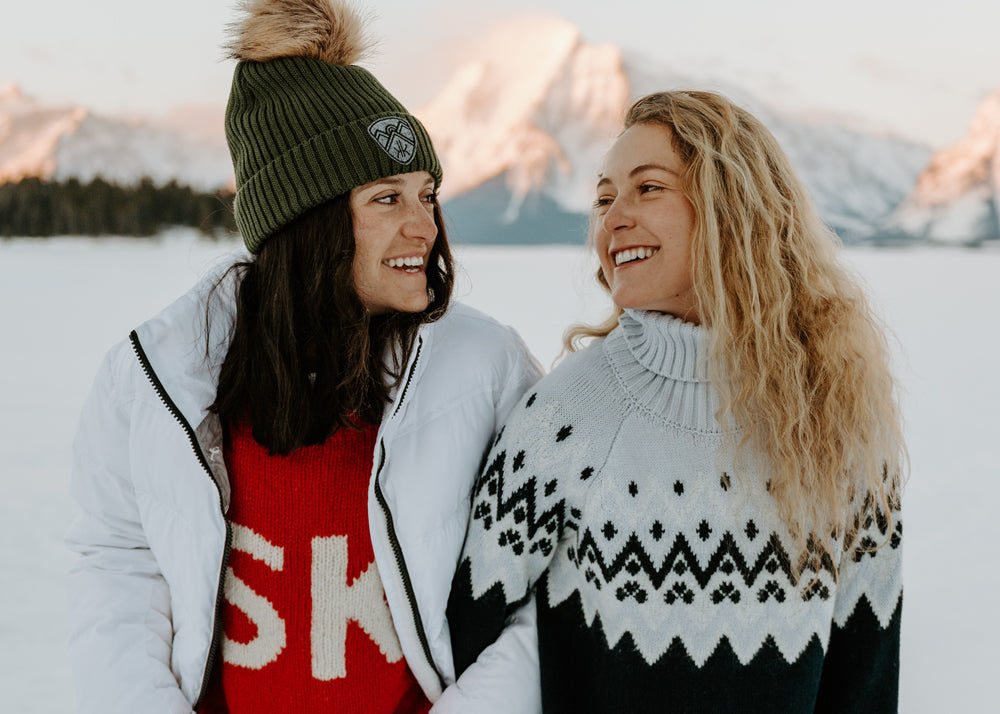 Women-Led Wednesday is a purpose-driven holiday where we unite to support women-led businesses and uplift women in leadership.