As the heat of summer fades and the leaves transform into a kaleidoscope of warm hues, this is your golden opportunity (we couldn't resist 😉) to immerse yourself in the magic of fall. Crisp air and vibrant foliage create the perfect backdrop for an unforgettable adventure.
There's no better way to experience the dazzling beauty of autumn than by exploring these 11 best national parks to visit in the fall!
Courtesy: Katie Onheiber
Great Smoky Mountains National Park
Famous for its diversity of plant and animal life, Great Smoky Mountains National Park is a fall paradise. The park's extensive range of elevations offers a wide array of fall foliage that lasts for weeks. Set off on the Alum Cave Trail to witness stunning panoramic views that make you feel like you're on top of the world. The misty mountains combined with the warm glow of leaves make for an enchanting experience. 
Courtesy: Visit Acadia
Acadia National Park
The rugged coastal landscapes of Acadia are even more captivating when bathed in the soft hues of autumn. The park's maple, birch, and oak trees transform into a sea of fiery reds and oranges. Witness the sunrise from Cadillac Mountain as it lights up the fall landscape. For an extra dose of adventure, try sea kayaking along the coastline to fully embrace the fall ocean breeze.
Courtesy: Katie Onheiber
Arches National Park
Arches National Park can be a scorcher in the summer, but the park turns wonderfully comfortable come fall. Seeing the iconic red rock arches framed by the brilliance of its few delicate fall leaves is a treat. And the milder weather makes for excellent hiking conditions. Don't miss the Fiery Furnace hike, where you can explore a labyrinth of narrow canyons and rock formations. This guided hike offers an intimate experience in one of the park's most mesmerizing areas—combining adventure and nature's fall artistry.
Courtesy: Casey Meyer
Rocky Mountain National Park
Rocky Mountain National Park becomes a canvas of fall colors during this season. The aspen trees that blanket the mountainsides turn vivid shades of gold. Trail Ridge Road offers a breathtaking drive through this changing landscape. And the bugling of elk during their mating season is an eerie and beautiful sound to behold. Lace up your hiking boots for the Bear Lake Loop trail and be prepared for a stunning alpine lake surrounded by autumn glory.
Courtesy: West Virginia Explorer
New River Gorge National Park
A newer addition to our national parks family, New River Gorge boasts stunning fall foliage. The gorge is surrounded by a mosaic of warm tones—and activities like rock climbing, hiking, and whitewater rafting become even more exhilarating against this backdrop. Put on your climbing gear and tackle the Endless Wall Trail for a panoramic view of the gorge's fall transformation.
Courtesy: Yosemite Mariposa County
Yosemite National Park
While Yosemite is a year-round gem, the fall season offers unique advantages. The summer crowds thin out, allowing you to immerse yourself more deeply in the park's stunning beauty. The waterfalls might have less flow, but the warm tones of the trees create a serene atmosphere that makes up for it. For a leisurely activity, rent a bike and pedal your way through the Yosemite Valley Loop, taking in the iconic sights adorned in fall splendor.
Courtesy: AllTrails
Cuyahoga Valley National Park
Close to urban centers, Cuyahoga Valley surprises visitors with its fall beauty. The Ohio and Erie Canal Towpath Trail provides a scenic journey through changing leaves, and the Brandywine Falls take on a new charm amidst the fall colors. For a fun, relaxing activity, hop aboard the Cuyahoga Valley Scenic Railroad and enjoy the fall foliage from the comfort of a vintage train car.
Courtesy: Well Planned Journey
North Cascades National Park
Known for its pristine wilderness, North Cascades National Park transforms as the foliage changes. The larch trees, a rare deciduous conifer, turn a brilliant gold in the fall before they drop their needles. Hike the Maple Pass Loop for stunning vistas. Dramatic mountain landscapes paired with vibrant colors make this park a fall treasure. 
Courtesy: The National Parks Experience
Shenandoah National Park
The Blue Ridge Mountains of Shenandoah are a fall wonderland. The skyline drive that winds through the park offers breathtaking vistas of the surrounding landscape, painted with the warm shades of autumn. Hiking, birdwatching, and photography opportunities abound. Channel your inner explorer on the Old Rag Mountain hike, a challenging but rewarding trail that offers panoramic views of the fall foliage.
Courtesy: NPS
Glacier National Park
Fall brings a sense of tranquility to the rugged terrain of Glacier National Park. Summer crowds have dissipated and a peaceful ambiance takes over. Explore the beauty of Lake McDonald by renting a canoe and paddling amidst the stunning reflections of fall colors. The larch trees, similar to those in North Cascades National Park, turn the landscape into a golden paradise. Plus, the wildlife becomes more active as they prepare for winter. 
Courtesy: NPS
Zion National Park
As temps begin to cool down, Zion National Park comes alive with the vivid colors of autumn. The red rock formations, juxtaposed against the golden foliage, create a visual masterpiece. Kayaking or paddle boarding on the Virgin River, hiking through the Narrows, or observing the changing leaves from the park's iconic scenic drive are all experiences that will stay with you forever.
Further Reading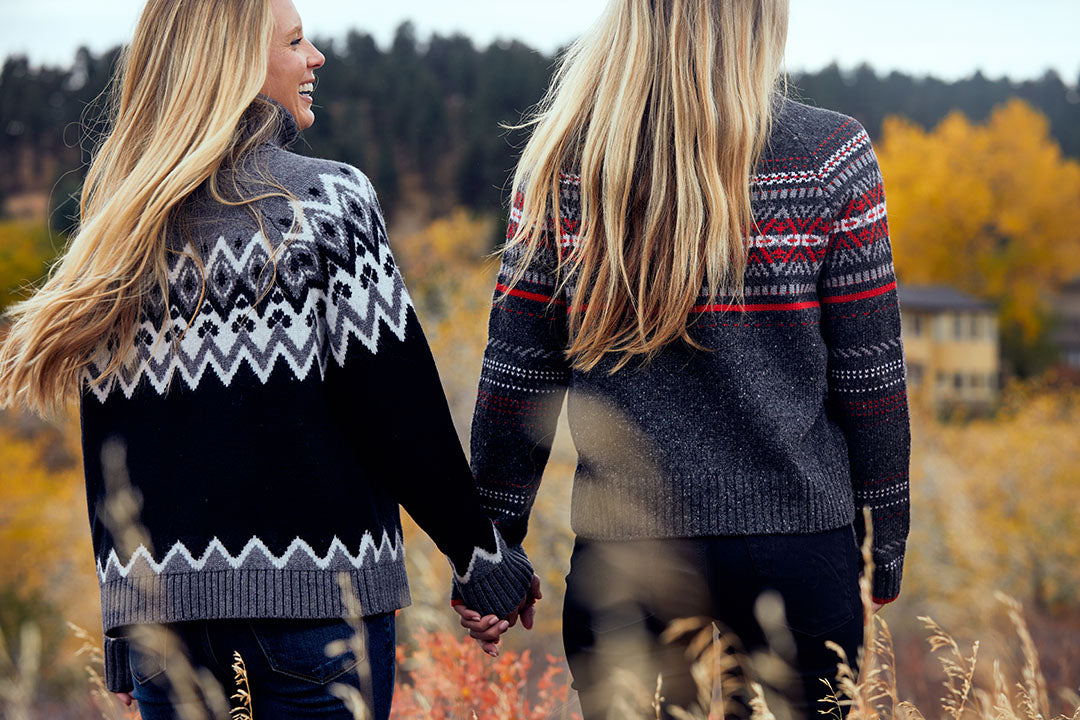 We've got all the deets on this season's changing leaves. Grab your road trip bestie—here's your guide on where to peep fall's spectacular foliage.
Avid cyclist and bike shop owner, Elorie Slater, dishes on 5 essential tips when shopping for an e-bike.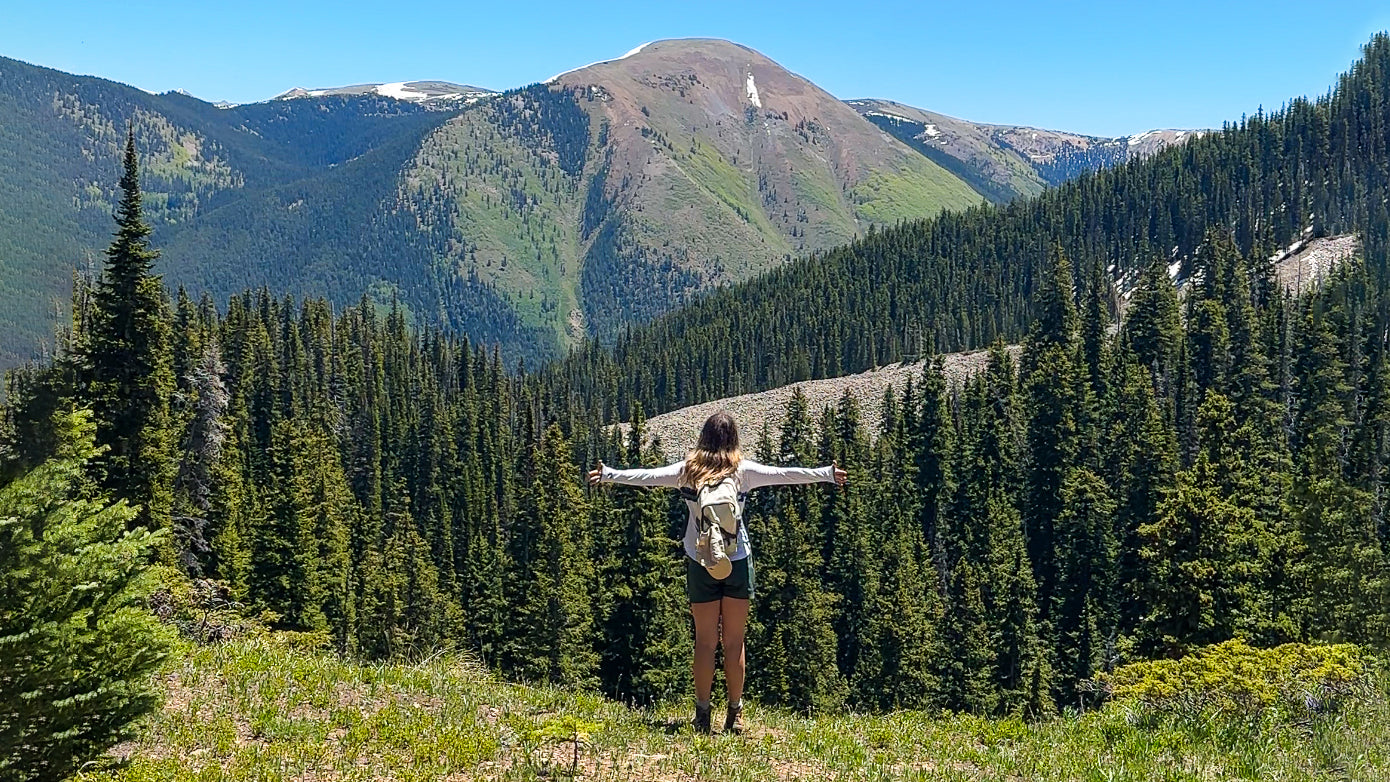 KK Outsider, Casey (@peaksandprosecco), shares her tips on how to best prepare for summer hiking.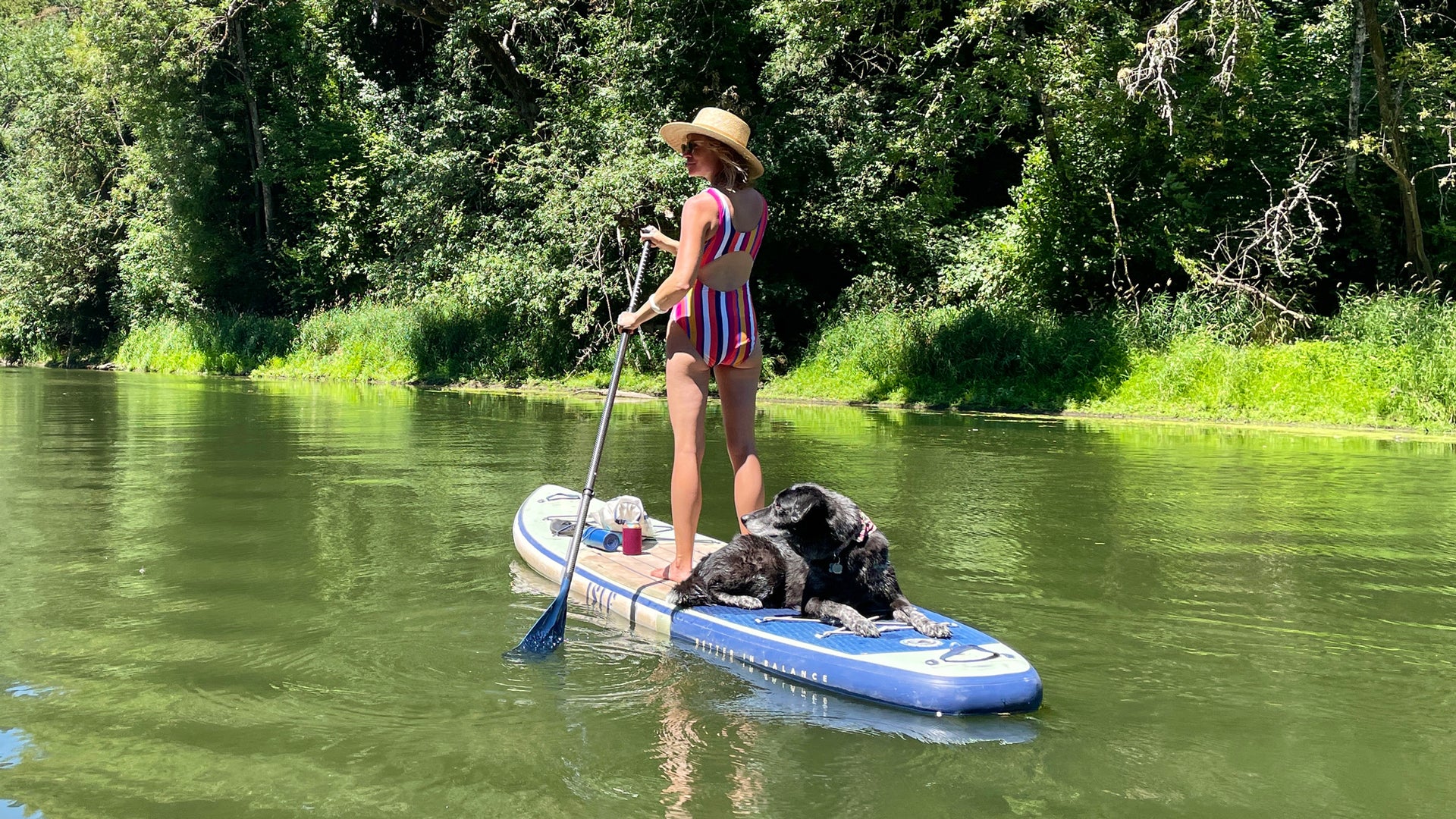 We've rounded up our favorite beginner-friendly lakes and rivers to paddle from coast to coast. Grab your swimsuit, sunnies, and SPF—it's time to m...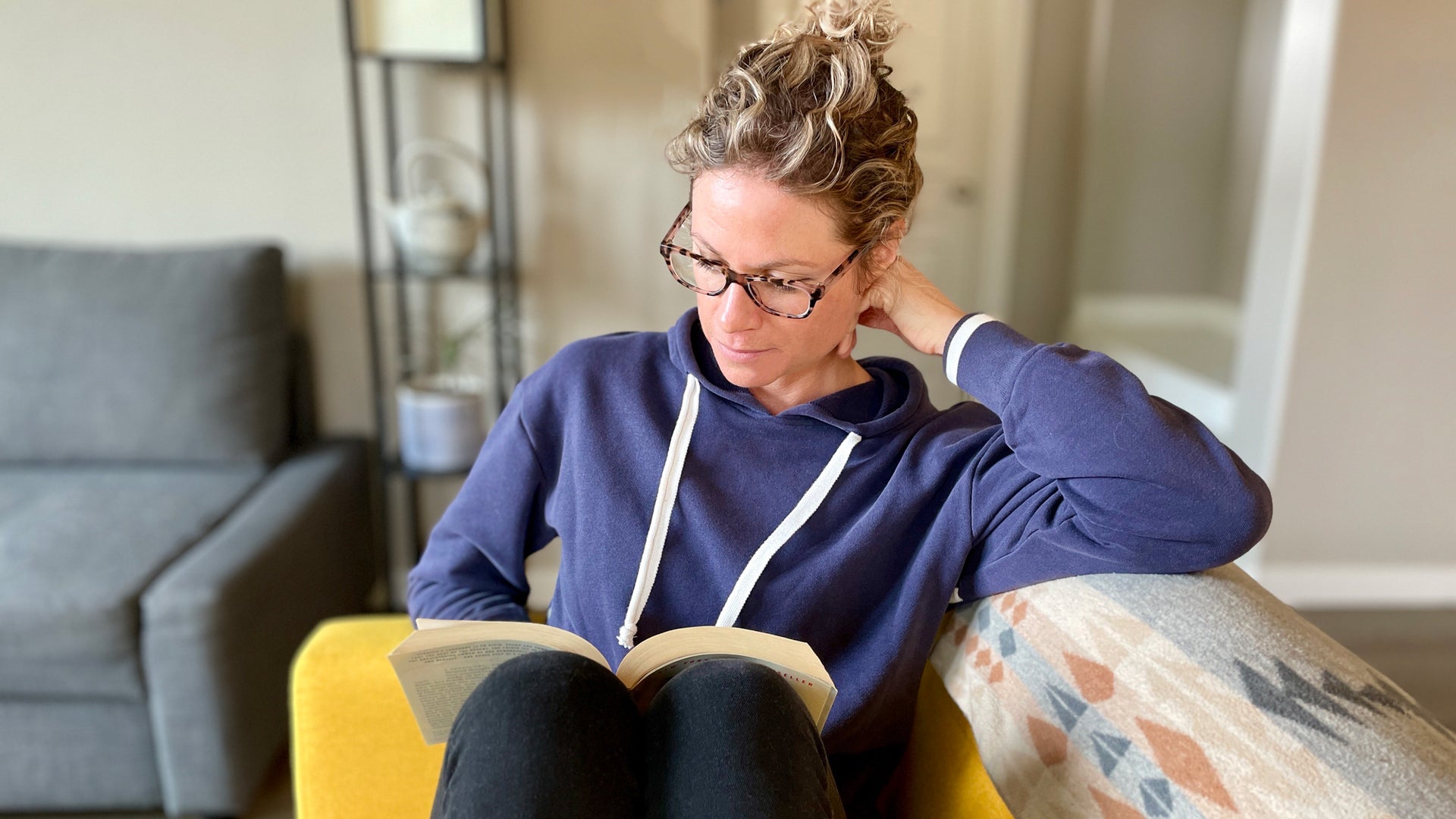 We've teamed up with our friends at Powell's Books in Portland, OR—the largest independent bookstore in the world—to get their picks on inspiring s...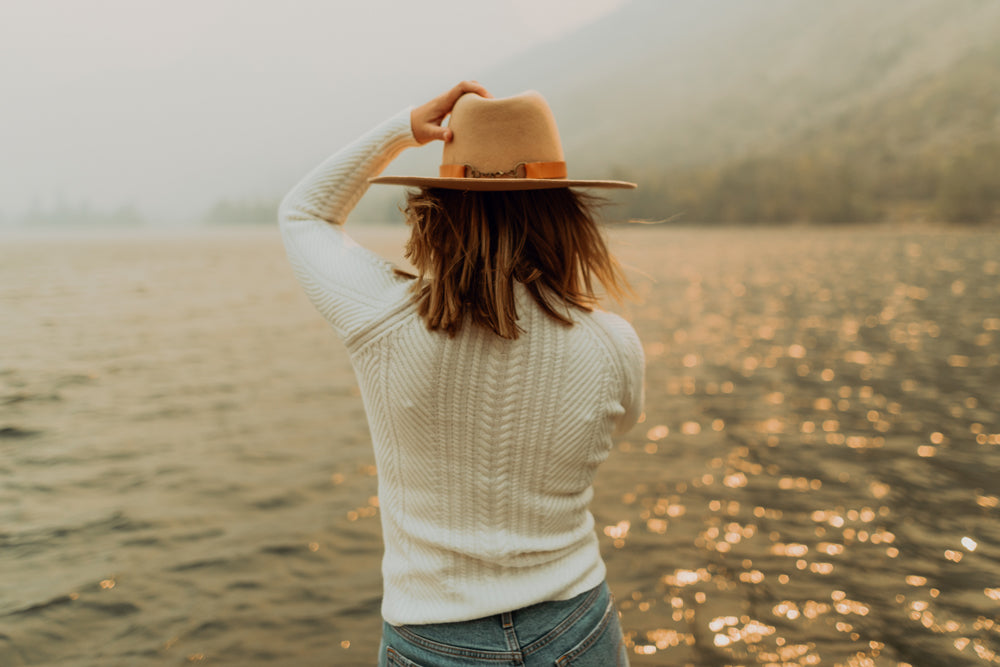 Dive into 8 of our favorite outdoor and travel podcasts—curated to spark your curiosity, open your mind, and leave you feeling inspired.
Choosing a selection results in a full page refresh.