We're over the moon to share our Spring/Summer '23 collection with you! This line just dropped. Get acquainted with the season's rejuvenating prints, vibrant colors, and cheerful graphics that illustrate our rediscovered sense of play.  
Spring brings the promise of warm sunshine, fresh blossoms, and mood-boosting color. If you're familiar with our brand—you know fun, bold, and bright is our jam. And if you're new to Krimson Klover, get ready for a wardrobe pick-me-up. ☀️
To capture this season's looks, we went to the sun-kissed boardwalks of California, the breezy islands of Hawaii, the lively streets of downtown Boulder, and the wild-flower speckled trails of the Rocky Mountains. These are the places that beckon us to play. 
The spirit of this collection is rooted in optimism, curiosity, lightness, and ease. Each piece was conceptualized with multi-use adventure in mind. We dug our hands in the sand, rode our bikes along the hillsides, swam through the waves, and immersed ourselves in the joy and freedom of play.  
Our Spring/Summer '23 collection encourages you to put up your "out of office" message, embrace your inner Wander Woman, and always take the scenic route.   
Get ready to let the sun in. 
Dive In: Swim
From lakeside lounging to river paddling to beach bumming—Krimson Klover's swimwear features performance materials in exceptional fitting styles for a day by the water. Eye-catching colors and sassy prints help you stand out from the crowd.
Linger Longer: Leisure
Whether you're hanging at home with a good book or out for a walk with the pup, Krimson Klover's leisurewear is here for it. These pieces are so comfortable, you'll wear them from your morning cup of coffee to your evening wind-down routine. 
Traverse Trails: Bike & Hike 
Gravel paths, bike lanes, dirt trails, and park laps have something in common: they all feel great when you're sporting Krimson Klover. Durable, stretch materials and mountain-inspired graphics set you up for a great time on the trail.
Everyday Ease: Spring/Summer Essentials
Your go-to casuals in your favorite colors and bold graphics. Made from a soft, cotton blend that feels perfectly broken in with just a touch of stretch to give you the modern fit you want. We love these styles for their versatility—cruisin' around town, on the trail, and always on-the-go—there's a reason we call them "essentials."
Let's Play: Tennis, Golf & Pickleball
Tee off in Krimson Klover's golf and tennis apparel and feel your best whether you're three strokes under par or stuck in a sand trap (we'll hope for the former 😉). Flirty silhouettes and comfortable materials get you ready for the game. And for everything that comes after, from happy hour to an evening stroll.
Shop Tennis, Golf & Pickleball
Adventure Ready: Travel
Krimson Klover's adventure-ready travel styles feature soft, stretchy, lightweight fabric for a smooth journey no matter where you're headed. Cheerful prints in recycled fabrics with feminine and fun styles provide fresh looks for each day of your trip.
Hello Sunshine: Sunshirts 
Say goodbye to sunburns in our signature multi-activity sunshirts. Lightweight, breathable, and quick-dry with colorful graphics and UPF protection, Krimson Klover sunshirts are designed to enhance your outdoor adventures. 
Finishing Touch: Accessories
Protect your head from the sun's rays! Spring and summer hats are essential when you're stepping outside to play. We've got you covered with bucket hats, baseball caps, trucker hats, and more.
Further Reading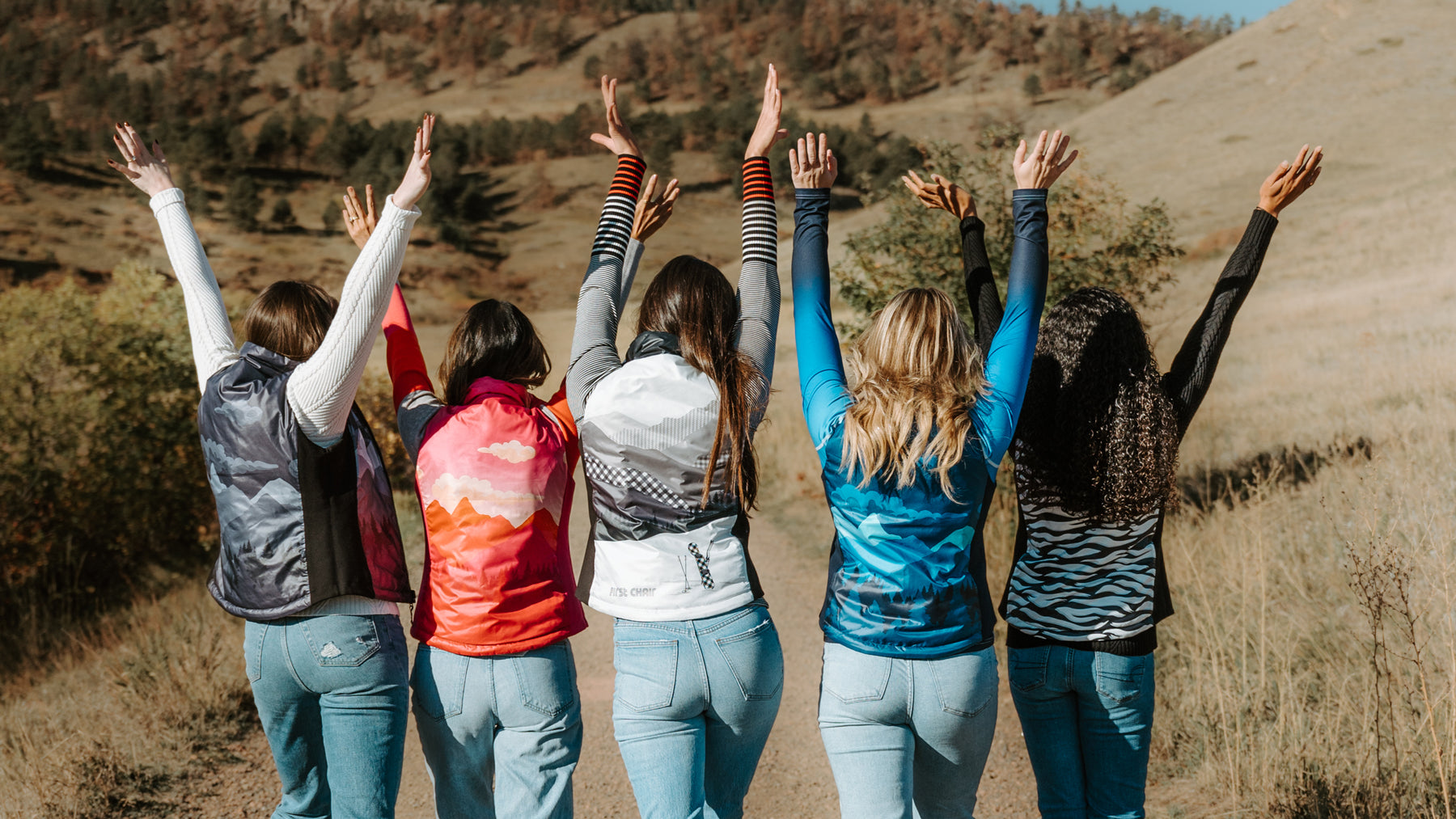 We're dedicated to bringing you responsibly-sourced, low impact fashion you can look and feel great wearing for years to come.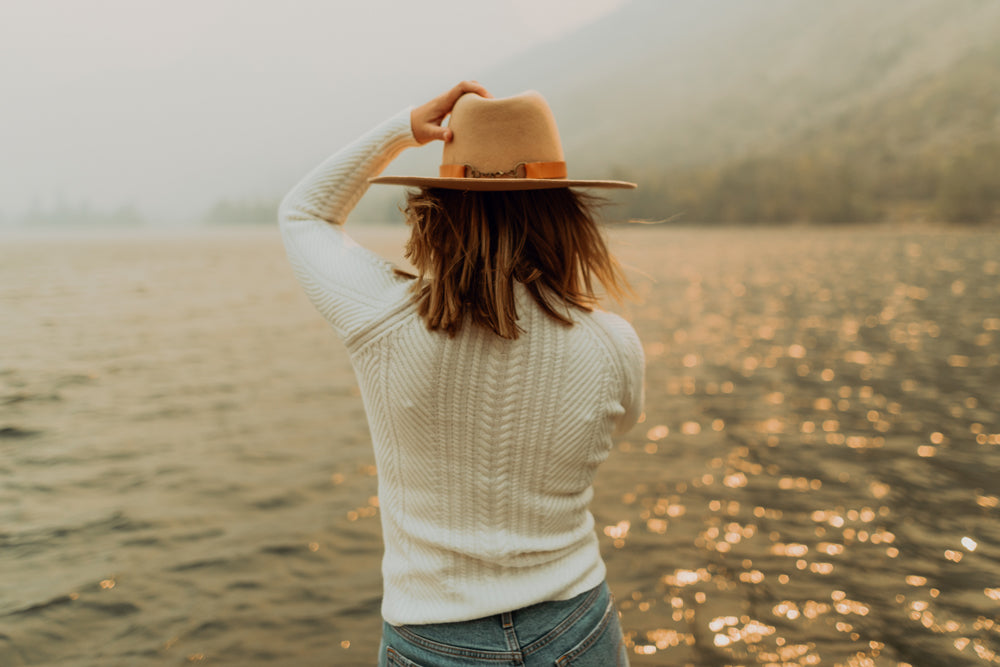 Dive into 8 of our favorite outdoor and travel podcasts—curated to spark your curiosity, open your mind, and leave you feeling inspired.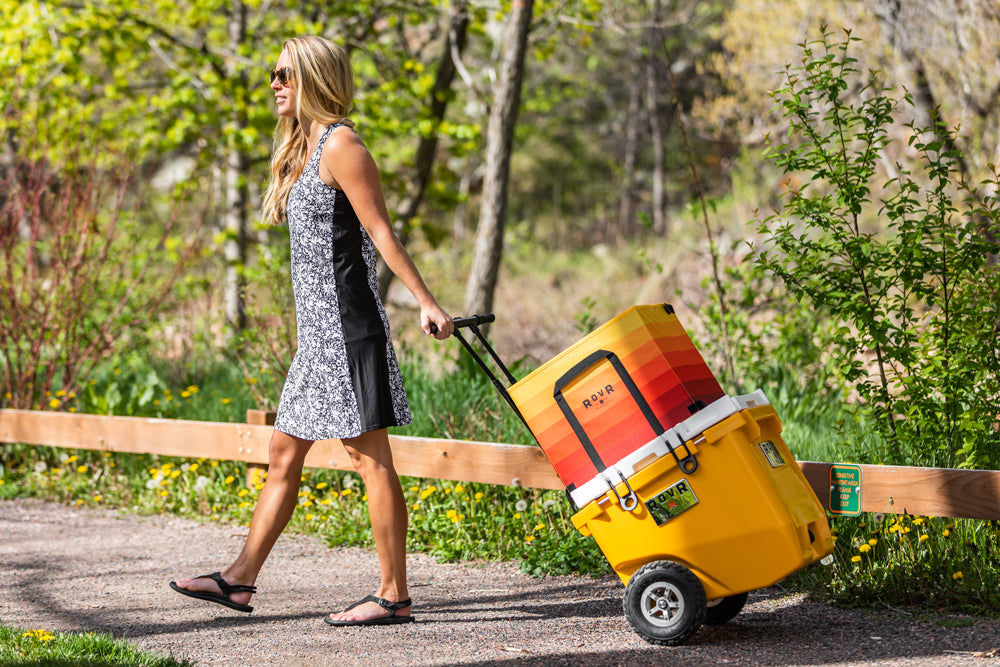 Invite your friends and family over—we're serving up 6 simple, crowd-pleasing dishes. It's ok to drool a little... (we won't tell anyone)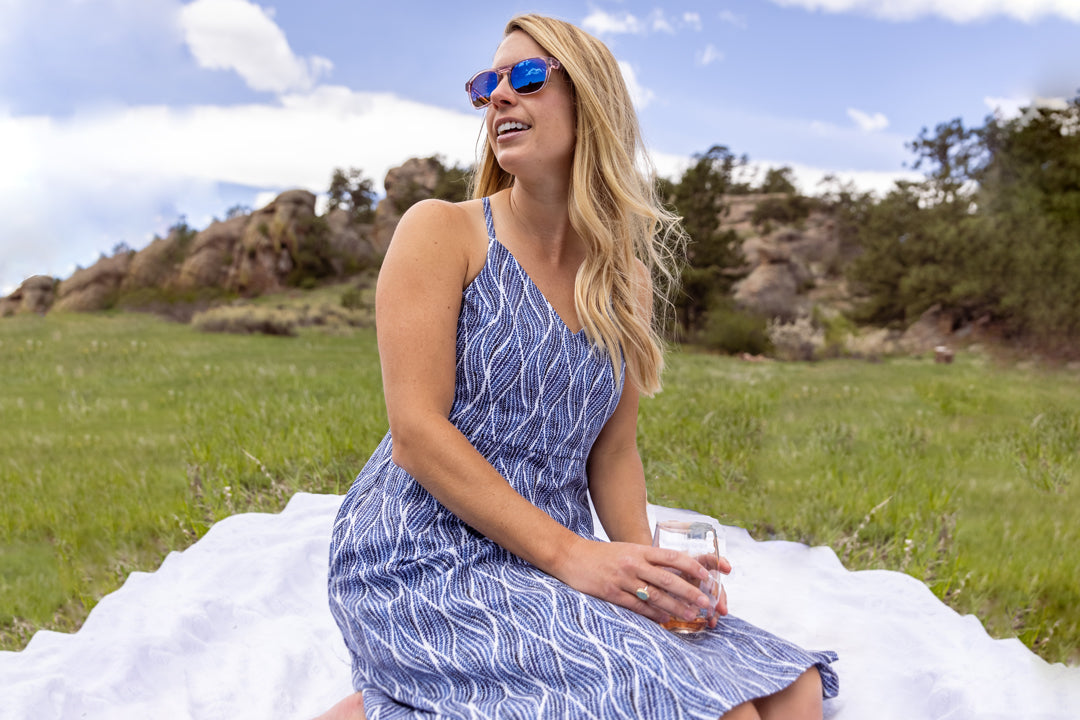 We'll jump on any excuse to #TakeItOutside, especially for some quality R&R. Here are 4 of our all-time favorite places to unwind around Boulder.