We connected with business owner, bike enthusiast, and mover & shaker, Elorie Slater, for 5 essential tips on choosing the best e-bike for women. Elorie is the owner/editor of The Scout Guide Boulder, a women-led print and digital guide that connects people to the best independent businesses in Boulder, CO, and is the co-owner of Sports Garage, a full-service, high-end bike retailer in Boulder. She knows a thing or two about bikes! 
Elorie dishes about what to consider when shopping for an e-bike. 
I was 32 years old with kids in elementary school the first time I rode a bike on a proper mountain trail. I had always owned a bike and loved getting around town on two wheels. But I had no idea that my first mountain bike ride would ultimately lead me to outdoor industry career opportunities and instill a passion for working with women in the sport. 
Fast forward 15 years—as a bike shop owner, and avid mountain biker and gravel cyclist—I love helping female-identifying riders find the right bike. Recently, e-bikes for women have become highly desirable. And for good reason: they make it possible for more women to get started, or progress, in the sport of cycling. If you're wondering, "What kind of e-bike is right for me?", these tips will help you get started.
1. Envision what you want to do with your e-bike
It seems like this would be obvious, but it is one of the most important parts of choosing any bike, let alone an e-bike. Do you want to ride on a trail? In a recreational group ride? Running errands around town? Taking your children to and from school?
The diversity of e-bike models and motor technologies make all these things possible… but not necessarily with the same bike. There are dozens of e-bikes for women, and I find it helpful to first identify the e-bike activity you are interested in, so you can focus your search on a particular category. Though the bike industry uses tons of names to describe bike categories, I find that e-bikes for women primarily fall into the following four:
Road or Gravel Bike

: Typically, a drop bar bike, ridden in the same manner as their analog counterparts. 

Hybrid or Town Bike

: This is the most diverse category of e-bikes that typically has flat handlebars. Step-through e-bikes, touring e-bikes, and e-commuters often fall into this category.  

Mountain Bike

: Similar to their analog cousins, e-mountain bikes are designed to be ridden off road and have at least front suspension, if not full suspension. 

Cargo Bike:

Among some of the most creative e-bikes for women, cargo bikes are the minivans of the e-bike world, often able to carry significant amounts of weight. Some models have a large front bucket, others have a rear cargo rack or seat for children.



For the most part, e-bikers are welcome in group rides. If you're interested in joining organized cycling activities, it is okay to ask the promoter or organizer their policy on e-bike participation. Your local bike shop or trail association is a great place to start if you're looking for an e-mountain bike group ride.
2. Understand the e-bike classification system
Unlike "analog" or "acoustic" (as in, unplugged) bikes, e-bikes have more complex technology and the addition of a battery and motor made it necessary to describe bikes in new ways. Honestly, it can be confusing. In a system written by People for Bikes, the Boulder-based national coalition for cyclists, e-bikes are organized into three classifications:
Class 1:

Have a maximum speed of 20 mph. The motor only works when you are pedaling, so these are often referred to as "pedal-assist" electric bikes. 

Class 2:

Also have a maximum speed of 20 mph, however they have a throttle, which means you do not have to be pedaling for the motor to operate, like a scooter. 

Class 3:

Have a maximum speed of 28 mph and may or may not have a throttle. Class 3 e-bike regulations vary from state to state, so it is best to seek more information about local policy when considering a Class 3 bike. 
It is also helpful to understand the two following descriptors: Watt Hours, abbreviated Wh, which refers to the battery capacity, and Newton Metres, abbreviated Nm, which refers to the amount of power in the motor. Nm is commonly used in e-mountain bike specifications. The higher the Wh, the bigger the battery, and the higher the Nm, the more powerful the motor!
3. Seek out a bike shop that offers e-bike demos 
I always advocate for women to demo as many bikes as they can before making a purchase decision, even if you are a novice rider. More and more excellent bike shops offer this service and want their customers to feel confident in their decision. Some shops distinguish between "demo" and "rental". A rental is just for one-time, short-term use. A demo is typically considered part of the buying process, and often the demo fee will be applied to the purchase price of the bike.  If that isn't explicitly stated in the shop's policy, ask about it! 
I will be the first person to admit some bike shops can be intimidating. Don't let that stop you! Read the bike shop reviews regarding customer service; if a particular employee is often mentioned by name, make an appointment with that person. If you are visiting a bike shop that sells both analog and e-bikes, ask if a staff member specializes in e-bikes. In my experience, if the shop has even one female employee, they are more likely to have demo bikes in smaller sizes.
4. Consider whether or not you will need to transport your e-bike
Weight is one of the most important differences between e-bikes and analog bikes. In almost every category, an e-bike is heavier. The average full suspension e-mountain bike weighs well over 40 pounds. An e-cargo bike might weigh as much as 80 pounds. If you're just going to be riding to and from your own home, that's not too big of a deal. For example, I just park my e-cargo bike in the garage. However, when I ride an e-mountain bike, I must transport it to the trailhead, which means I load and unload it. Some hitch-mounted bike racks are now marketed as e-bike specific, which is helpful, but you still have to lift the bike. If part of your e-bike vision includes destination riding, it is best to anticipate how you will transport it. 
5. Learn about the recommended maintenance for your e-bike
Even an analog bike is, in some ways, like a car: if you take proper care of it with regular maintenance, it performs better and lasts longer. Your bike shop will likely have specific recommendations based on the bike you select. I also recommend the following regular maintenance to help you make the most of your e-bike investment:
Follow proper charging instructions

. Leaving the bike parked with a dead battery is hard on the battery and hurts its performance.  

Take care of your chain

. The number one way to avoid large repair costs on your e-bike (or any bike, for that matter) is to take care of the chain, which includes cleaning and lubricating the chain. A dry and dirty chain causes damage to the sprockets, which can be costly to replace. 

Learn and maintain your recommended tire pressures.

I keep a little cheat sheet in the area where my bikes are stored with the tire pressure recommendations for each bike—it's worth it to grab the floor pump for a quick check, especially when the alternative is a flat tire or a trip back to the bike shop for tire repair!
I love riding all kinds of bikes, and my favorite e-bike is my e-cargo bike. It has been rewarding to embrace e-mobility, and it's fun to be out of my car for errands and local meetings. It's exciting to see women discovering how e-bikes can increase their time outside—living boldly!
Further Reading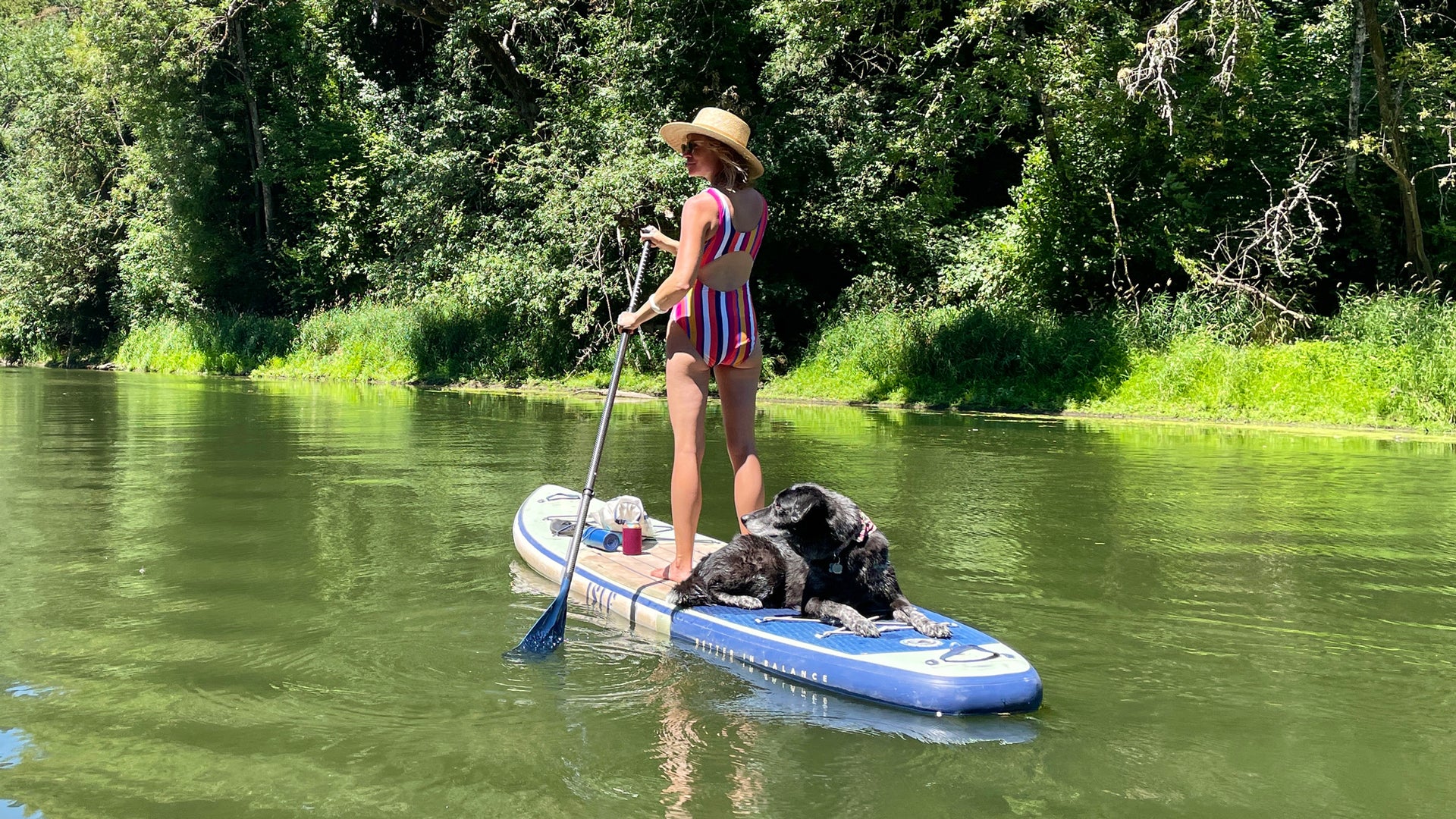 We've rounded up our favorite beginner-friendly lakes and rivers to paddle from coast to coast. Grab your swimsuit, sunnies, and SPF—it's time to m...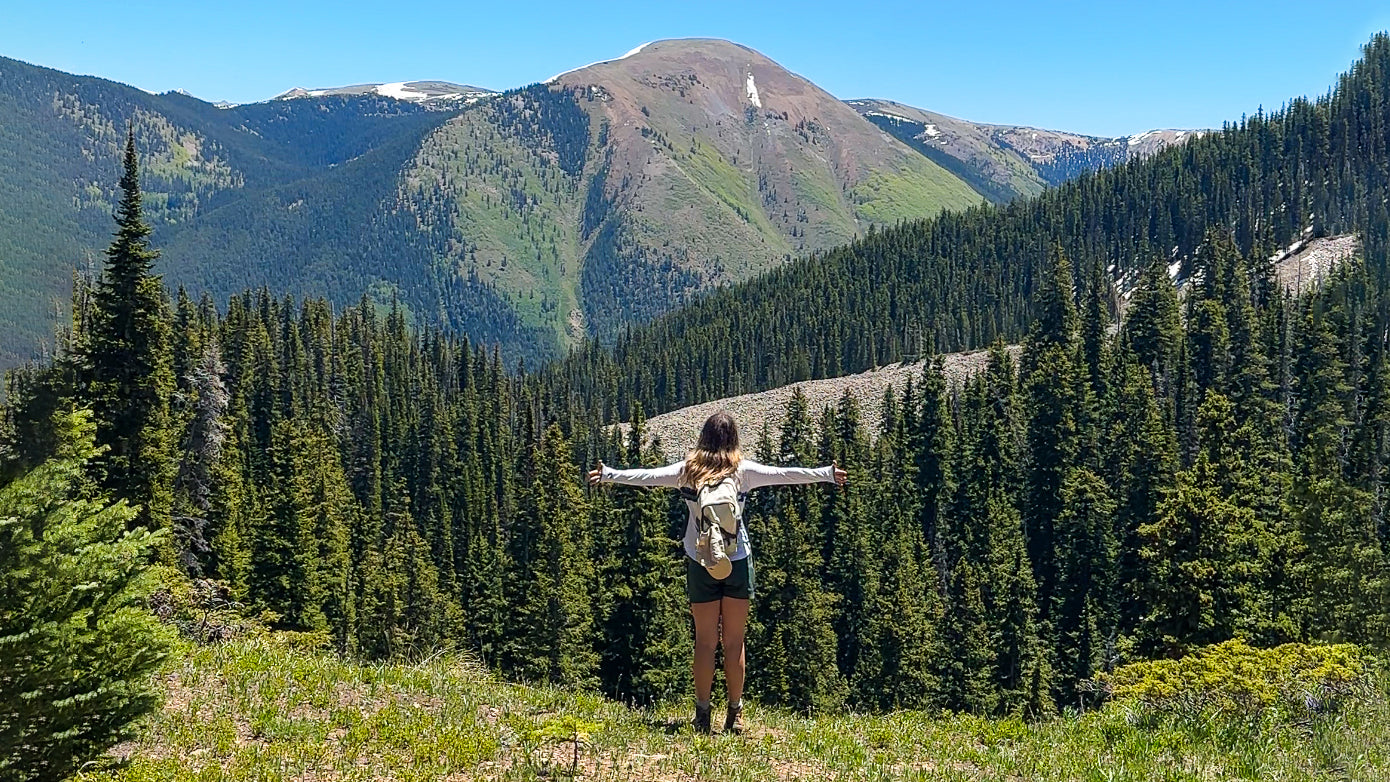 KK Outsider, Casey (@peaksandprosecco), shares her tips on how to best prepare for summer hiking.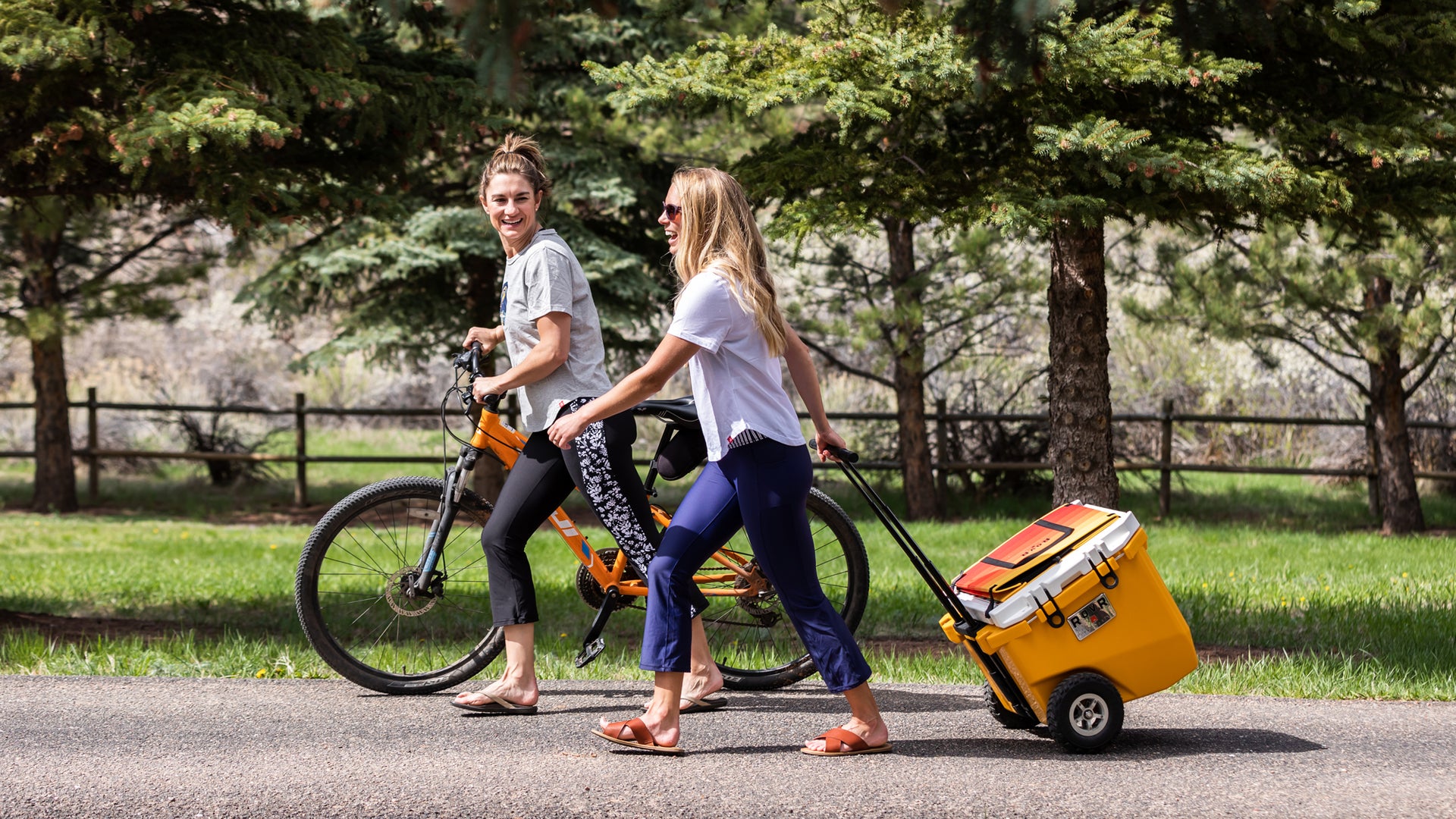 It's backyard cookout season! We've teamed up with some of our favorite women-led specialty food & beverage brands to bring you 5 delicious rec...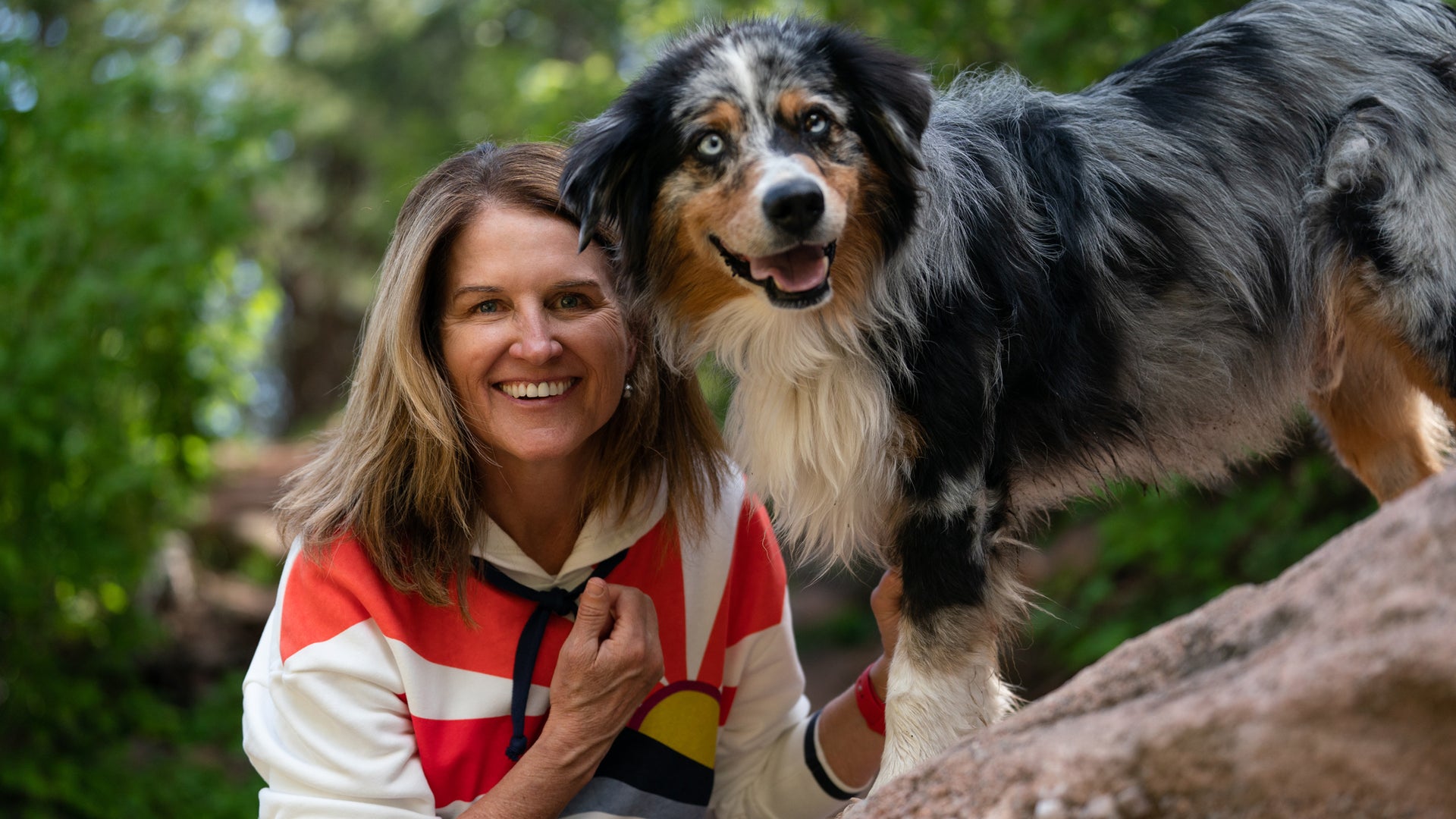 Our fearless founder, Rhonda Swenson, shares her top picks from our Spring/Summer '23 Collection—designed to take you outside on whatever journey y...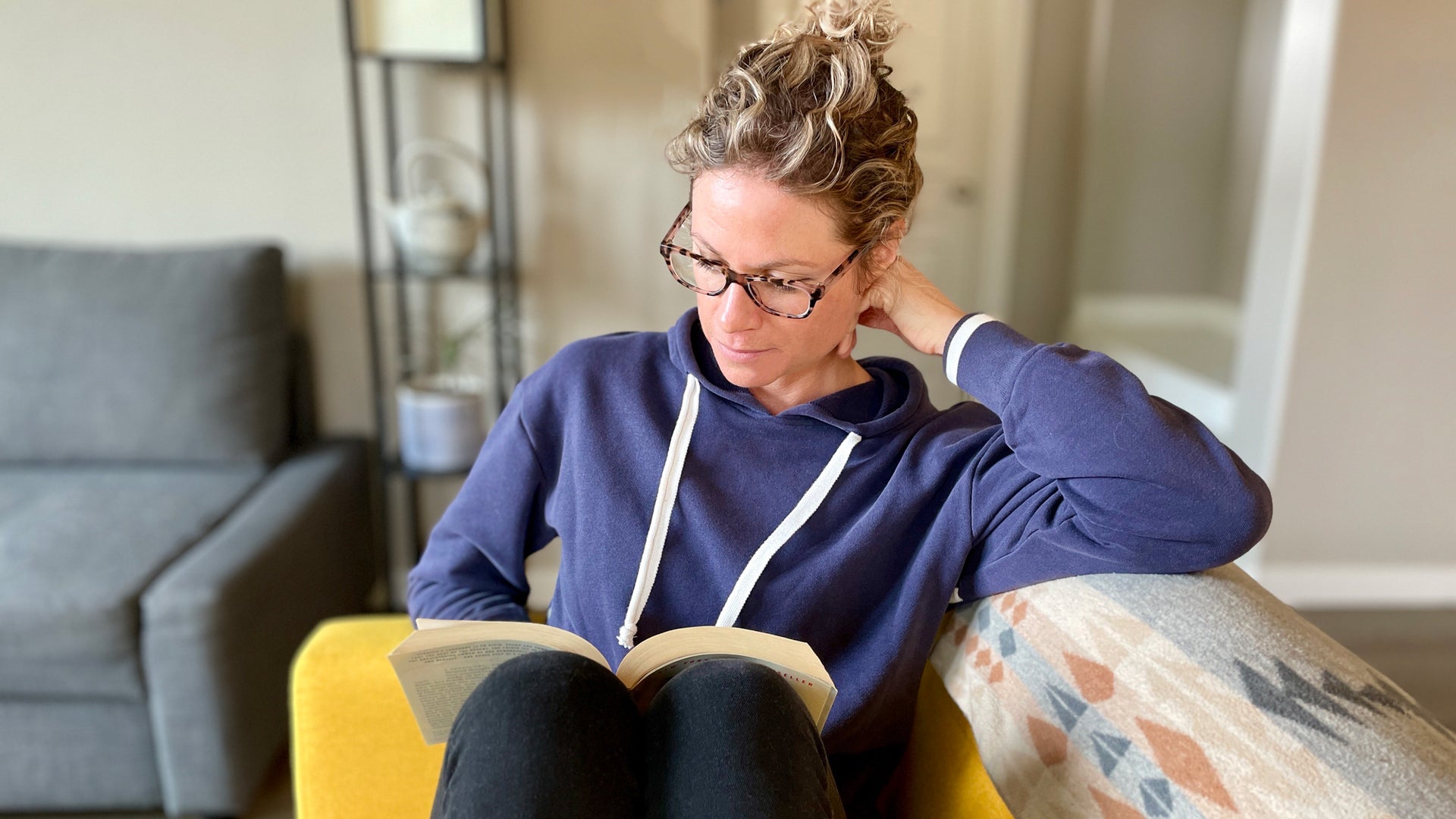 We've teamed up with our friends at Powell's Books in Portland, OR—the largest independent bookstore in the world—to get their picks on inspiring s...
Choosing a selection results in a full page refresh.