Get ready to soak up the sunshine, feel the wind in your hair, and explore some of the most beautiful spots in the country—by water! We've rounded up 18 of our favorite beginner-friendly lakes and rivers to paddle from coast to coast. Whether you're a paddlin' pro or just getting your feet wet, these destinations offer up stunning views, clear waters, and total summer vibes. 
Grab your swimsuit, sunnies, and SPF—it's time to make a splash. 💦
West Coast Wonders
Lake Chelan, WA
Courtesy: Visit Lake Chelan
Lake Chelan is a summer hot spot known for its wineries, stunning natural beauty, and myriad outdoor activities. The blue, pristine waters of this 50-mile long lake make it primo for paddling. It's a water lover's paradise at the edge of the spectacular and primitive North Cascades. If you have an extra day in your itinerary, we recommend making a trip on the Lady of the Lake to the town of Stehekin—you can't drive there, but that's what makes it so wonderfully charming!
Hosmer Lake, OR
Courtesy: Katie Onheiber
One of the gems along the Cascade Lakes Scenic Byway in Central Oregon, Hosmer Lake is a paddler's dream. While the lake features a campground, there's no defined hiking trail, so the best way to explore this majestic lake is by paddling. Take in incredible views of Mt. Bachelor, South Sister, and Broken Top.  Spot bald eagles, red-winged blackbirds, osprey, rainbow trout, and deer along the lily pads and ponderosa pines. 
Lake Tahoe, CA/NV
Courtesy: Visit Lake Tahoe
Located on the border of California and Nevada, Lake Tahoe is renowned for its pristine blue waters and stunning mountain backdrop. With its remarkable clarity, be sure you look down at the depths below! Beginners can appreciate the calm conditions in areas like the eastern shore, which provides a tranquil paddling experience amidst the striking Sierra Nevada mountains. Explore secluded coves, paddle along the shoreline to admire the luxurious lakefront properties, and bask in the beauty of Lake Tahoe.
Southwest Stunners
Green River, UT 
Courtesy: Bearfoot Theory 
It's a real treat to come across water in the desert! The Green River delivers an unforgettable paddling experience through the iconic red rock canyons of Utah. Head to the calm sections of the Green River and marvel at the stunning geology of the southwest.
Verde River, AZ
Courtesy: American Rivers 
The Verde River provides a scenic and serene paddling experience in the heart of Arizona. Flowing through stunning desert landscapes, this river offers sections with mellow waters, making it ideal for beginners. Enjoy the peaceful ambiance and marvel at the unique desert flora and fauna that thrive along its banks. The Verde River provides an opportunity to connect with nature and explore the beauty of Arizona from a different perspective.
Lady Bird Lake, TX
Courtesy: Katie Onheiber
Located in the heart of downtown Austin, Lady Bird Lake (formerly known as Town Lake) offers a fun paddling experience with the city skyline as a backdrop. This urban oasis provides calm waters to paddle, while taking in the sights of the city and the beauty of the surrounding nature trails.
Rocky Mountain Gems
Flathead Lake, MT
Courtesy: Montana Fish, Wildlife & Parks
Flathead Lake is the largest natural freshwater lake in the western U.S., boasting an impressive array of water activities. Paddling on Flathead Lake allows you to experience the grandeur of the surrounding Rocky Mountains while enjoying the lake's calm waters, making it a great destination for any nature lover.
Jackson Lake, WY
Courtesy: National Park Service
Located in Grand Teton National Park, Jackson Lake is a top spot for paddling. Surrounded by the majestic Teton Range, the lake offers smooth waters perfect for beginners. Paddle along the scenic shoreline, take in panoramic views of the peaks, and keep an eye out for wildlife like elk and bald eagles. Jackson Lake delivers an unforgettable padding experience in the heart of the Rocky Mountains.
Slate River, CO
Courtesy: Gili Sports
Nestled in the stunning mountain town of Crested Butte, the Slate River offers an exciting paddle. Enjoy the gentle currents and clear waters as you paddle through the scenic valley surrounded by towering peaks. The river provides a mix of calm sections and small rapids, offering an exciting and manageable adventure for novice paddlers. Soak up the beauty of the Rocky Mountains while spending an afternoon on the Slate River.
Midwest Marvels
Suttons Bay, MI
Courtesy: Katie Onheiber
Situated on the picturesque shores of Lake Michigan's Grand Traverse Bay, Suttons Bay is a charming village with calm and clear waters that make it perfect for exploring the coastline. Paddle along sandy beaches—taking in the stunning views of nearby vineyards and cherry orchards around this beautiful bay on Lake Michigan. 
Apostle Islands, WI
Courtesy: Travel Wisconsin 
Located on the shores of Lake Superior, the Apostle Islands are an archipelago of 22 islands, each with its own unique charm and natural wonders. Paddling around the Apostle Islands offers an unparalleled experience exploring sea caves, towering cliffs, and pristine sandy beaches. Paddle at your own pace and marvel at the striking rock formations carved by the lake's relentless waves. With opportunities for wildlife sightings, serene sunsets, and a sense of adventure—the Apostle Islands are a lovely paddle destination in the Midwest.
Gull Lake, MN
Courtesy: Midwest Nest Magazine
With its world-famous 10,000 lakes, we couldn't leave Minnesota off this list! Gull Lake, located in the heart of Minnesota's Brainerd Lakes area, is a beloved spot for paddling enthusiasts. With its crystal-clear waters and peaceful surroundings, this lake provides an idyllic setting for a relaxing paddle. Explore the lake's coves, paddle along the scenic shoreline dotted with charming cabins and resorts, and revel in the tranquility of this northern retreat.
Southeast Splendors
French Broad River, NC
Courtesy: TravelAwaits 
The French Broad River provides a tranquil paddle with opportunities for observing wildlife like herons, turtles, and otters. We love the mellow section through Asheville with stops to experience the city's iconic foodie and craft beer scene. The French Broad River delivers lush Appalachian scenery right in the middle of a fun and eclectic city.
Lake Lanier, GA
Courtesy: Explore Georgia 
Lake Lanier's expansive waters and picturesque shoreline offer tons of possibilities for paddling. Paddle along the lake's calm waters, and discover hidden islands and coves. With numerous access points, Lake Lanier is a fantastic option for paddle newbies who want to enjoy the beauty of the lake.
Ichetucknee Springs State Park, FL
Courtesy: The Florida Guidebook 
Begin your paddling adventure by launching into the crystal-clear Ichetucknee River. The river's calm flow and refreshing waters create an idyllic setting for a leisurely paddle downstream, allowing you to appreciate the park's lush greenery, vibrant flora, and catch glimpses of fish swimming beneath you.
Northeast/Mid-Atlantic Charmers
Saco River, ME/NH
Courtesy: Fiddlehead Outdoors
The Saco River offers a leisurely paddle with a few thrills as you encounter gentle rapids along the way. With its clear waters and sandy riverbanks, the Saco River is also a popular spot for picnicking and swimming, providing a perfect opportunity to cool off after your paddle while enjoying the scenic beauty of the surrounding forests.
Lake Champlain, NY/VT
Courtesy: Lake Champlain Land Trust
Nestled between the Adirondack Mountains of New York and the Green Mountains of Vermont, Lake Champlain is a must-visit paddle destination. Stretching over 120 miles, this expansive lake offers a wealth of opportunities for exploration and adventure—from the serene and untouched landscapes of North Hero Island to the vibrant and historic ambiance of Burlington. One of the highlights of paddling on Lake Champlain is the chance to explore its 80+ islands, each with its own distinct character and hidden treasures waiting to be uncovered.
Potomac River, Washington, D.C. 
Courtesy: Potomac Conservancy
The Potomac River flows right through our nation's capital, offering a unique paddling experience. While you paddle along the river, take in iconic views of the Washington Monument, the Lincoln Memorial, and other historic landmarks. While the river can have some currents, there are calmer sections suitable for beginners. Enjoy the surrounding scenery, spot wildlife, and soak in the rich history of the Potomac River as you paddle through the heart of Washington, D.C.
*Please note: conditions, regulations, and access points may vary. Check local guidelines and conditions before embarking on your paddle adventure!
Further Reading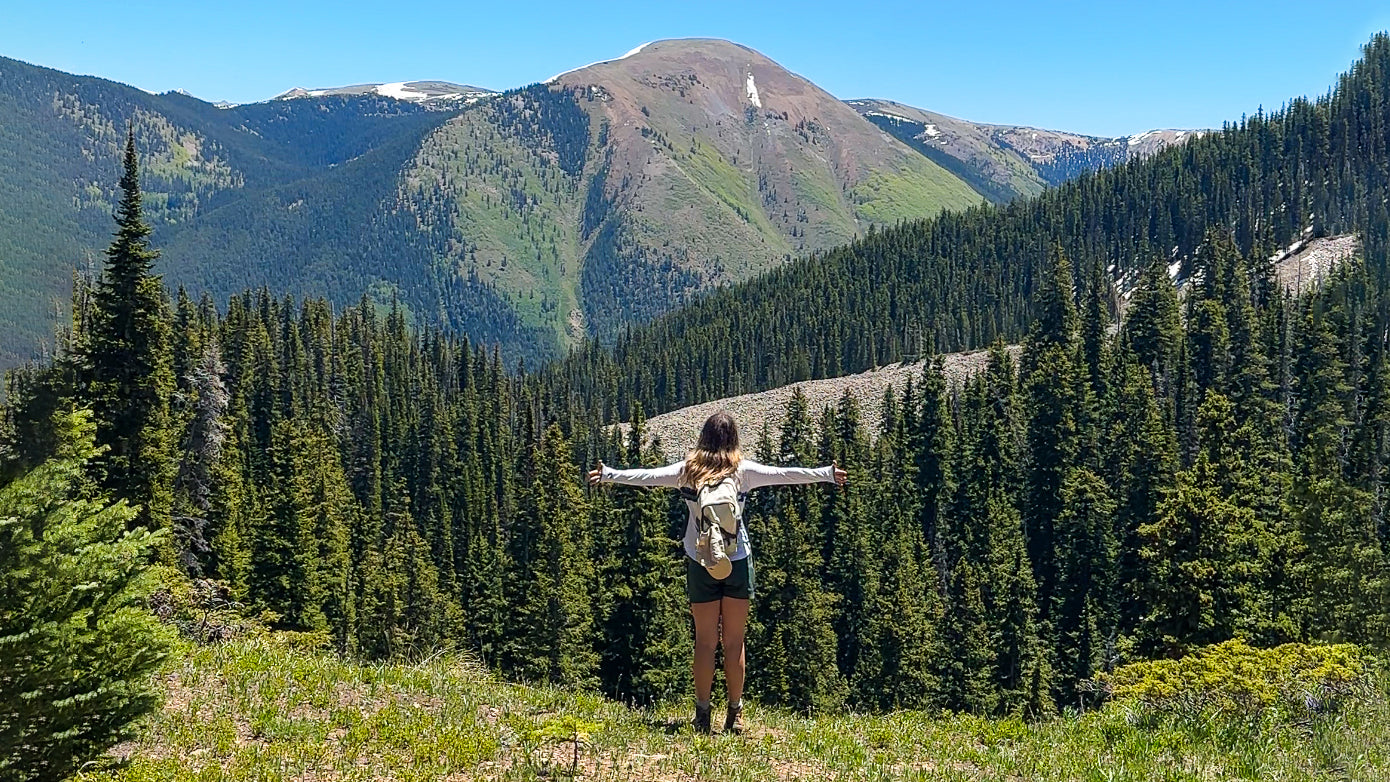 KK Outsider, Casey (@peaksandprosecco), shares her tips on how to best prepare for summer hiking.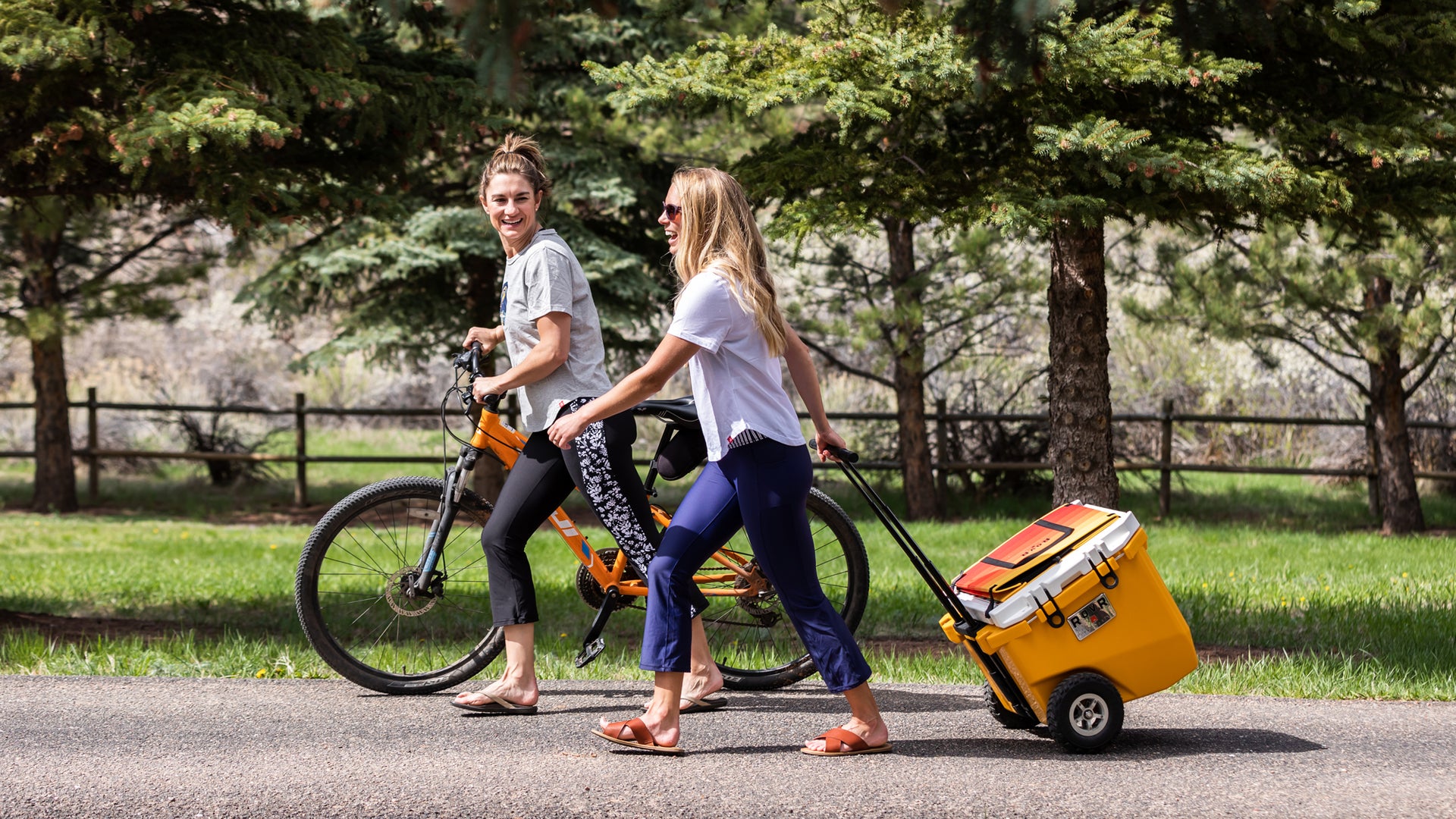 It's backyard cookout season! We've teamed up with some of our favorite women-led specialty food & beverage brands to bring you 5 delicious rec...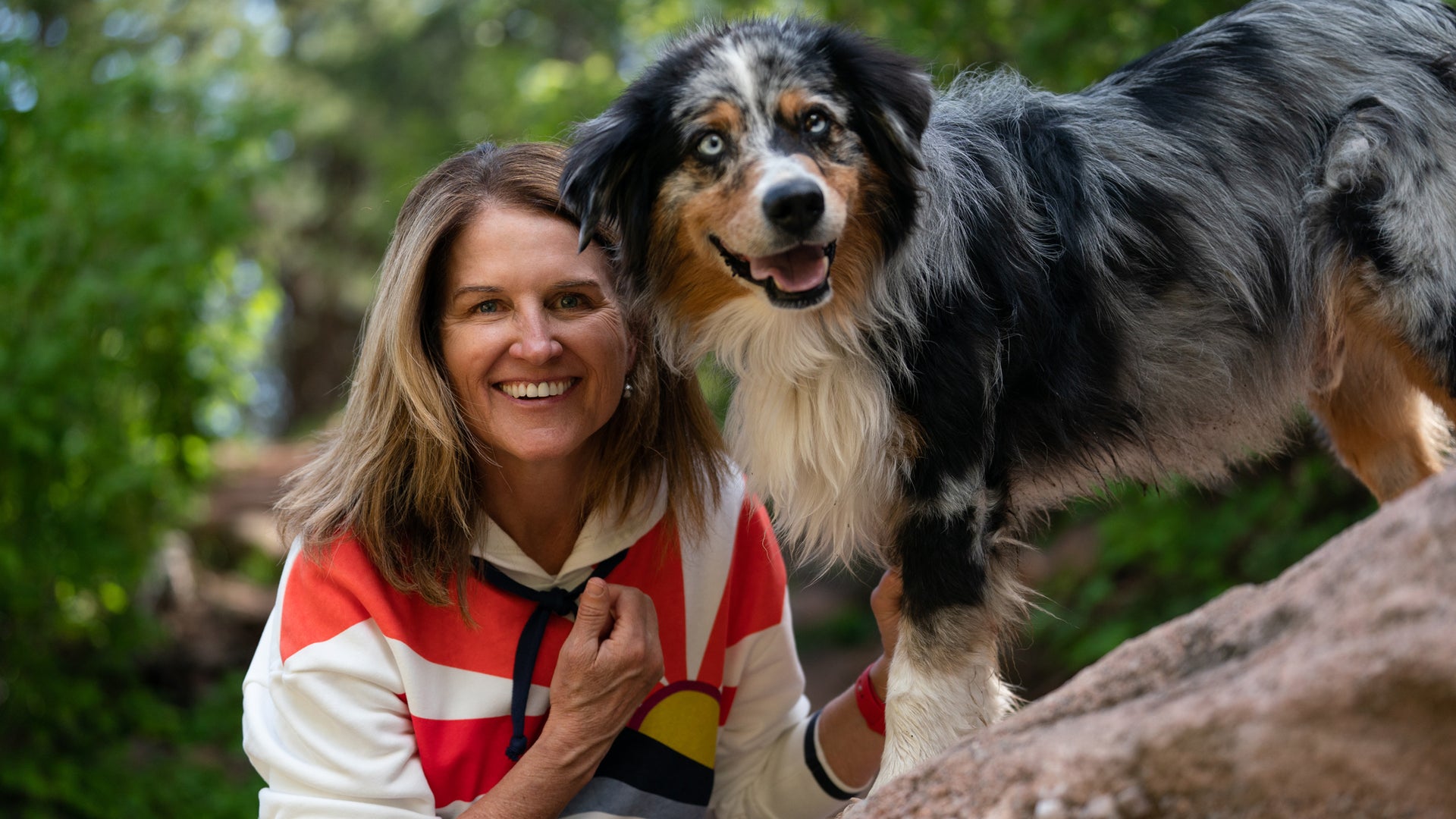 Our fearless founder, Rhonda Swenson, shares her top picks from our Spring/Summer '23 Collection—designed to take you outside on whatever journey y...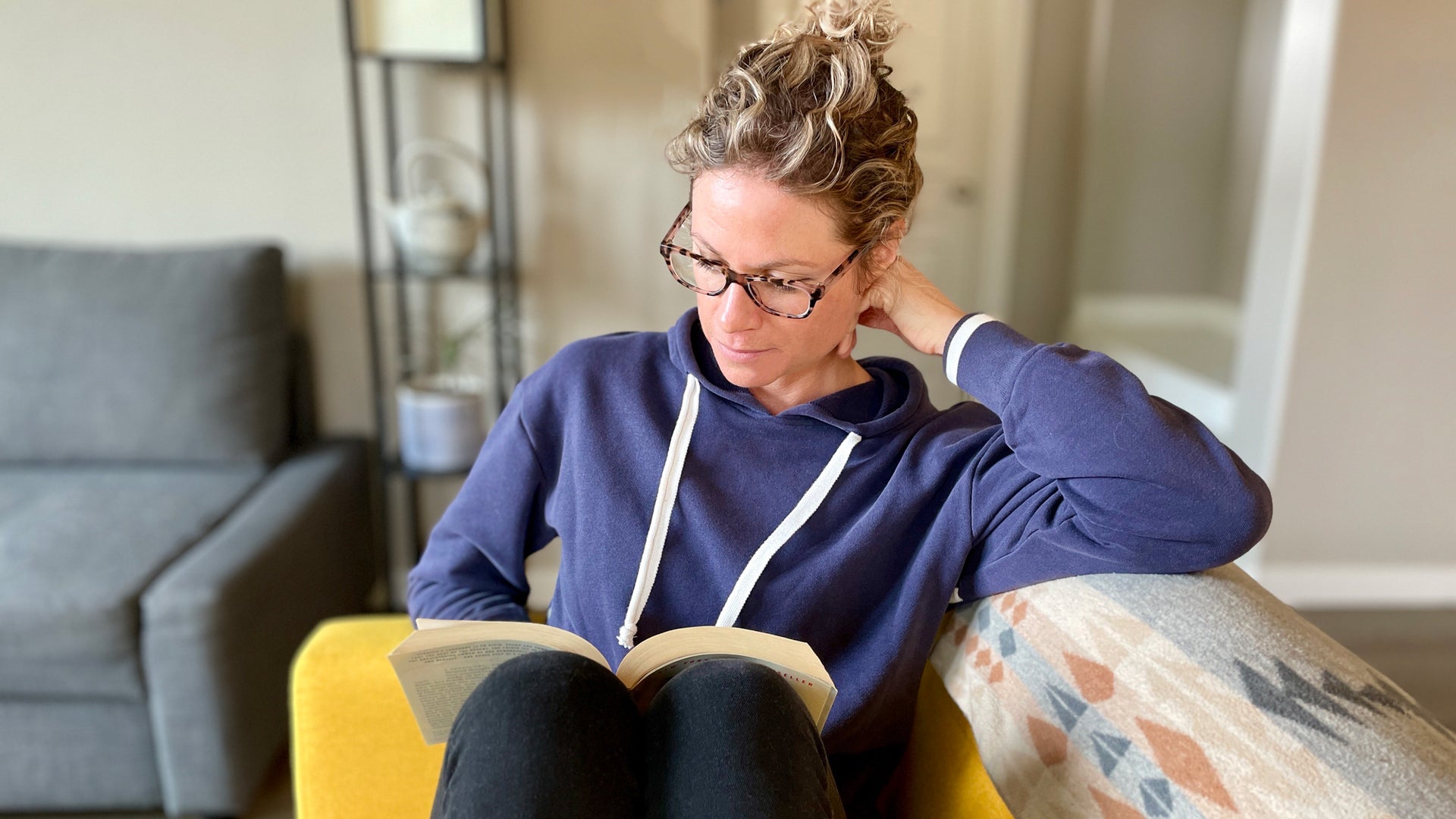 We've teamed up with our friends at Powell's Books in Portland, OR—the largest independent bookstore in the world—to get their picks on inspiring s...